Written by: Stan Gabruk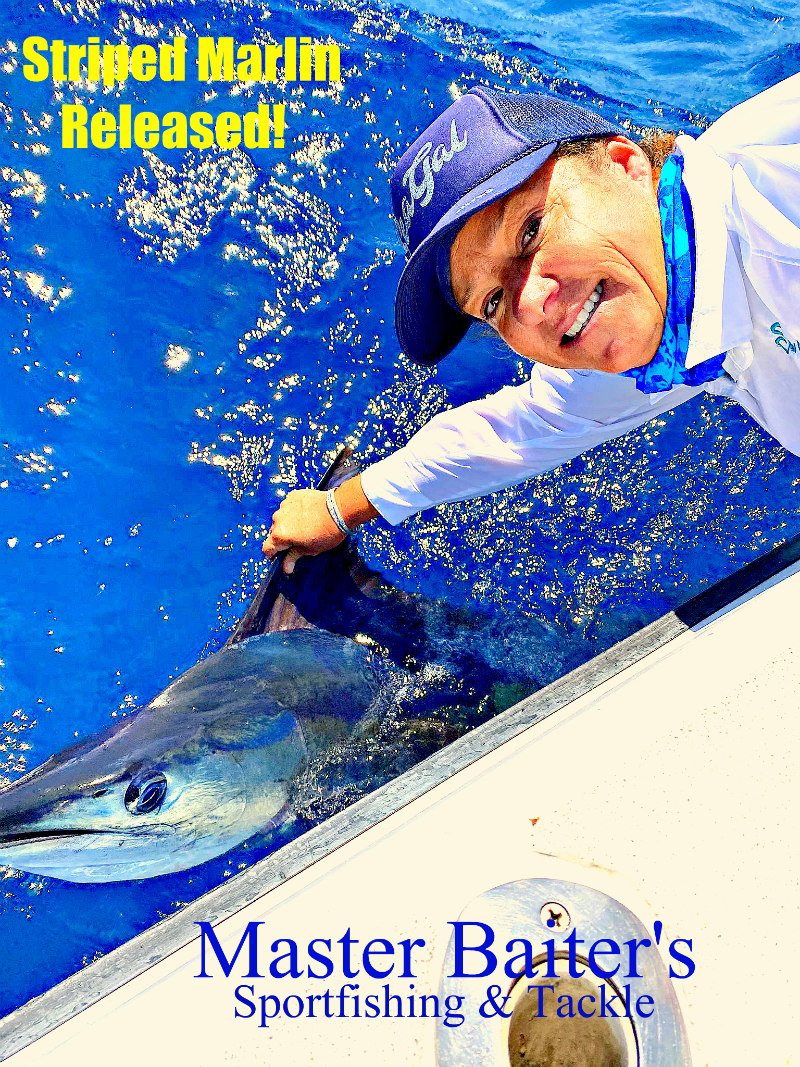 After years, if you've been reading my articles, then you know what happened last week or even yesterday is no guarantee of what will happen tomorrow! But if this week is any indication of what is to come, then we're going to have a great fishing season! With Black Marlin finally making an appearance, Yellowfin Tuna are right there with them. Now fishing this early in the season is always hard to call, but we have fish! If you're thinking about coming to go fishing in Puerto Vallarta, world class fishing awaits you now.
With the conditions in the bay and beyond always in a state of flux, you never really know what you're going to get until you're out on the water. Experienced Captains and crews know how to deal with this. Your quality of Captain and crew will be a factor if you return with fish for now. With Blue Marlin between 400 to 600 lbs, there is no room for "mistakes". Black Marlin are finally moving in but they're still on the smaller side under 300 lbs. Yellowfin Tuna are in and out, frustrating for sure, but if you find them, they'll be from 60 to 100 lbs and will be mostly north of Corbetena. Cubera Snappers are still there for the jiggers, but they will take trolled baits. There is mostly clean blue water, but there is also the Clean Green water which of course you want to avoid. Mature Trash lines will have Dorado in the 30 lb range and up. Sailfish are off the rock and roaming. Live bait in the form of Skipjack Tuna, Bonito, Goggle Eyes, Flying fish and the list goes on. But remember, taking squid with you never hurt your chance. Most boats don't supply this bait, so if you bring it, they'll use it … could change your day, especially with Tuna!
Closer in we're still seeing the results of our seasonal rains with trash lines, floating debris like logs and Sea Weed and who knows what else? Depending on the rains, dirty water can be out to the Marietta islands or past. Find clean water, or a trash line and you'll have a great shot at Sailfish, Dorado to 25 lbs, Striped Marlin and if you don't mind jigging there could be a whole host of Cubera Snappers and more. For now an eight hour fishing trips is worth the time and effort, but be sure to weigh it against a ten hour trip with Yellowfin Tuna a strong option!
Inside the bay we're still strong with Dorado of larger size, about 15 to 20 lbs around Los Arcos and towards Yelapa. Bonito to 25 lbs are also picking up in numbers. Sailfish are pretty good sized and this week Capt Fredy boated two in the Los Arcos area in one six hour trip! Jack Crevalles are still in the area at 30 lbs, Skippies or Skipjack Tuna in the 15 lb range is huge for this species and they taste great! Don't be afraid to eat the "Bait" ja ja! Great fishing in the bay for inexperienced or those looking for more fish and not so much size and trolling all day.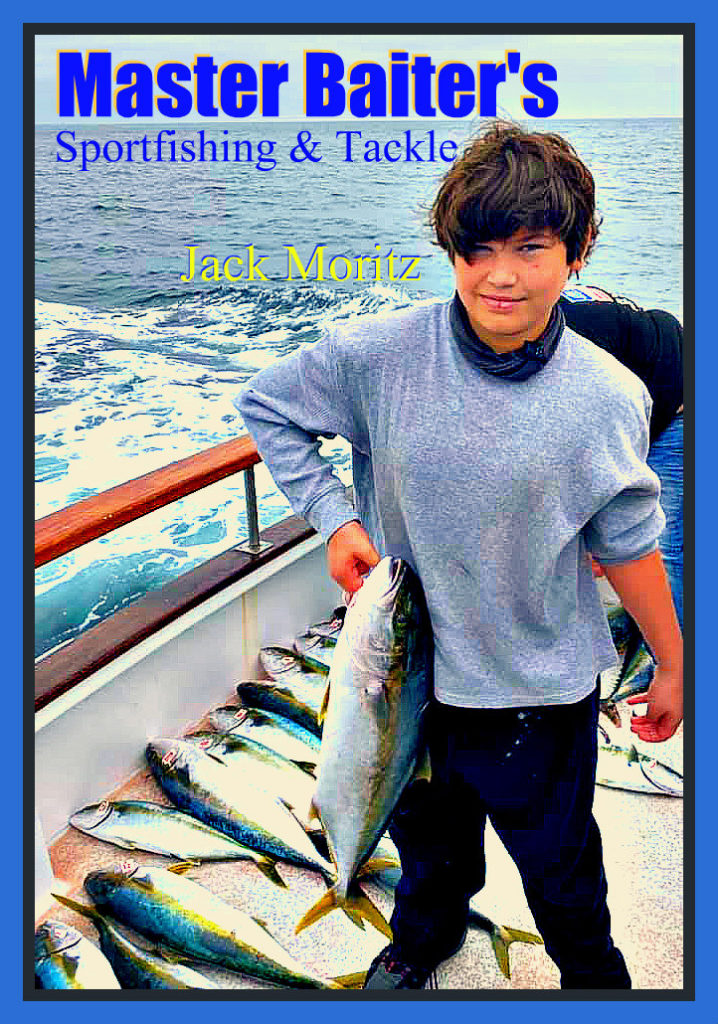 The Tres Maria islands is full of Yellowfin Tuna averaging in the 250 to 350 lb range. Remember there are some restrictions about how close you can come to the islands. But we're in the season now so those looking to boat that bucket list Yellowfin Tuna, contact us and we can put you out there for what is amazingly affordable pricing. Over-night trips a must, 2.5 days of luxury fishing for less than the sardine can high density fishing trips that seem so popular on bloody decks etc.
The bite is a touch earlier now, but not much at 10:00 a.m., so sleep in a bit and leave when the sun is up. Water temperatures are still in the 87 degree range and of course live bait right now is working best. So get out there, catch fish, it's just that easy.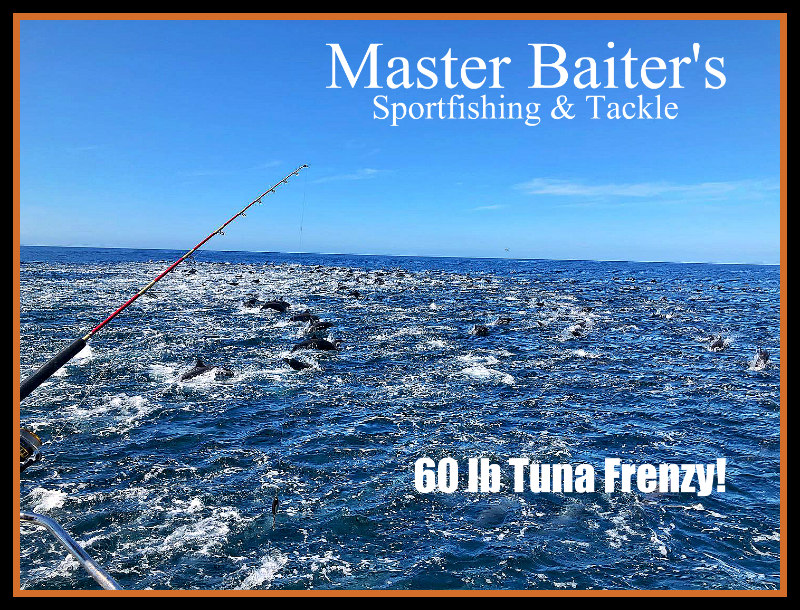 Remember ber we're doing airport transfers, Tours of all kinds including private tours of anything you'd like to do. Ask for suggestions, Benjamin can answer your questions.
Until next week, don't forget to kiss your fish!
Web page: www.MasterBaiters.com.mx , Local Phone at: 322 779 7571 or our international number is: (011 52) 322 209 1128 10 to 9 local time. #MasterBaitersSportfishing on Instagram, Facebook,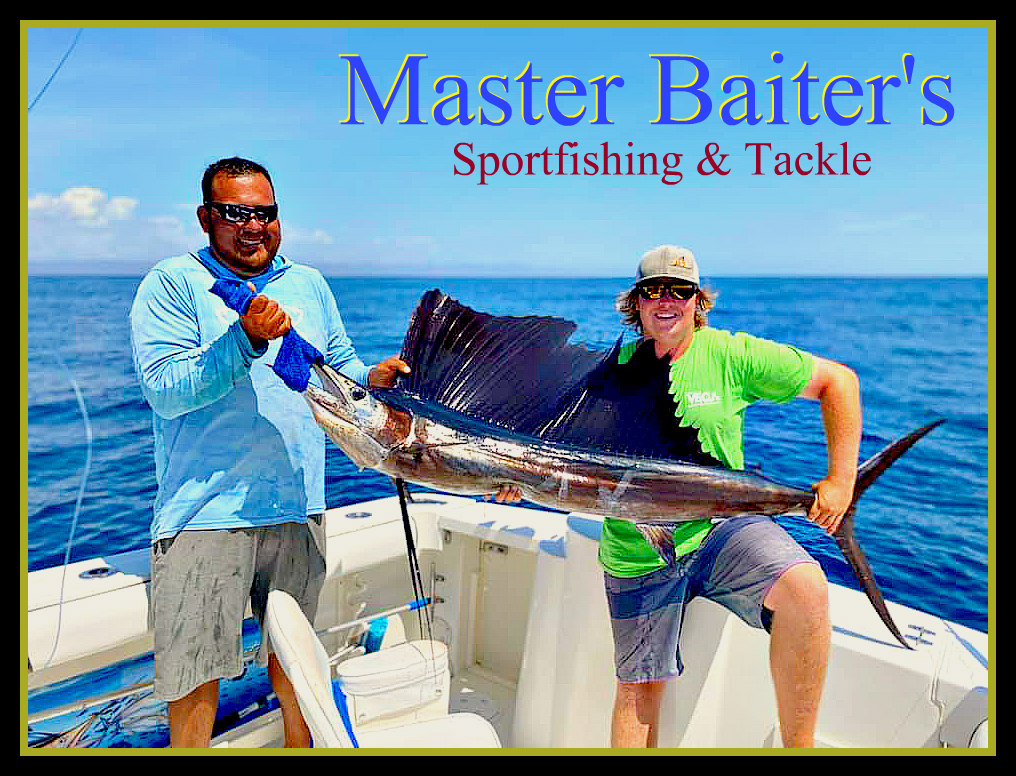 http://www.facebook.com/pages/Master-Baiters-Sportfishing-Tackle/ ..The trade name Master Baiter's ® Sportfishing and Tackle is protected under trade mark law and is the sole property of Stan Gabruk.