Written by Stan Gabruk, owner Master Baiter's Sportfishing & Tackle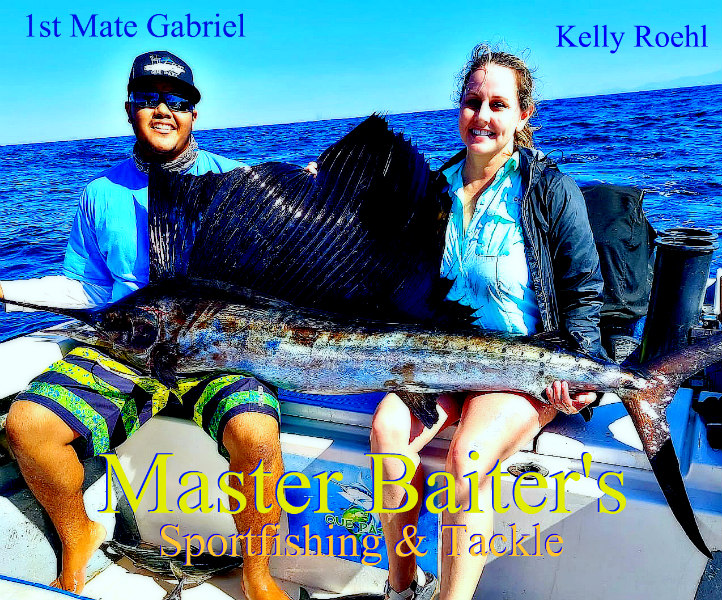 We've come into a time of the year where we just don't really know what to expect when talking about fishing in Puerto Vallarta. The title isn't code, it's a recipe of ingredients. It's a mixed bag where if you have all the ingredients measured out in the right mix will make your day on the water memorable. We're in a "La Nina" year and what's happening is unpredictable and confusing at best when trying to predict the near term "fishing" conditions. We're in a transition period where summer species if not already gone like Dorado, Blue Marlin and Sailfish, for the most part soon will be. Normally, once we get ready to enter February we have an "Indian summer" of fishing. Late season Dorado normally come down from California. But this year, who knows. The fact of the matter is we know what we have right now. Predicting the future when it comes to fishing is easy if your crystal ball doesn't have a crack in it like mine!
Starting with Corbetena and El Banco, well nobody is heading out to this area for one reason, cold water. If you're looking for Amberjacks or Cubera Snappers, then jigging at the rock will make you a very happy puppy. But most people aren't into jigging. Unless you're looking for a specific summer species, then you have no real reason to head to Corbetena or El Banco, enough said about that.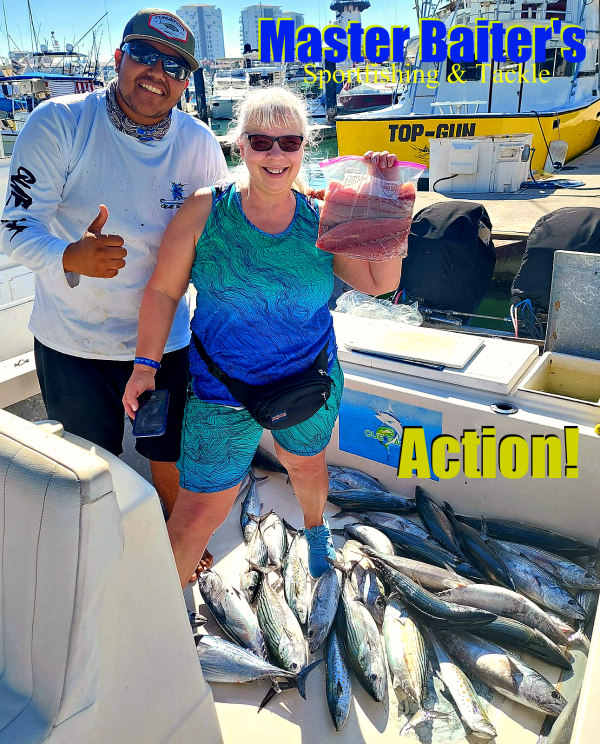 OK, so you may say, "Where is the best fishing"? If you take a heading of 330 off the point of Punta Mita (soon to be called Punta Nayarit) and head three to twelve miles you'll find the "Bubble". An area of 80 degree water temperatures and clean blue water. In this area you have Dorado to 35 lbs if super lucky, Sailfish, Striped Marlin, Jack Crevalles, Bonito and maybe even Snappers. Now you know why nobody is heading to Corbetena and El Banco. This has been going on now for about two weeks and I'd be surprised if it last three. We do have a few challenges, one is massive amounts of whale food in the form of Squids of 3 inches and Red "Tuna" Crabs. The funny thing is everything with a mouth (fish) in the area is just chowing down on these baits. If you see Spinner Dolphin, thank your lucky stars!
Inside the bay is alive and very well when it comes to action. Dorado at 20 lbs are still being boated in the bay surprisingly enough near los arcos. Bonito are picking up in numbers and running in the 20 lb range. You can expect no less than fifteen strikes on Bonito, throw in Sierra Mackerels at 10 lbs and you'll have a deck full of fish. Jack Crevalles are everywhere! Sierra Mackerels are an early bite and plentiful everywhere in the bay as well. Possible Rooster fish near Punta Negra but they'll be small. Snappers should be moving in soon and with the dropping water temperatures it will be days before we see Grouper, Snapper and Bass. So if you're looking for action and not worrying about the specific species, then you'll have the time of your life in the bay. Your best bang for your fishing dollar at this time. A six hour trips is affordable, great for family outings and you'll see whales!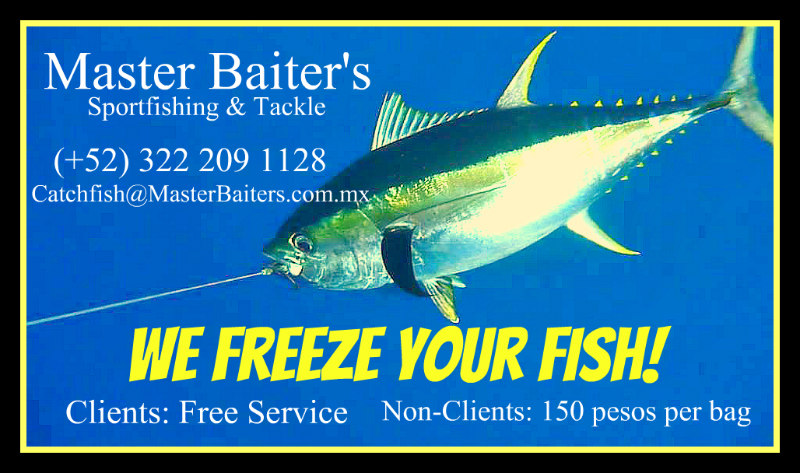 For those who think the fishing is "Bad" because the Marlin are moving out, I have to tell you that being a fish snob only keeps you off the water. If you're the type of person who is just looking for fun and some action, then you're the guy I want to talk with. Water temperatures are still 74 degrees except in the "bubble" where It's 80 degrees. The bite is still about mid-morning and you should be where you want to be before 08:30 and you'll be ok! Bait is a hard call, but lures which mimic Dorado are doing well. Run live bait, but you'll need to change your color up to see what works best at that moment. Feeling lucky?
Looking for tours, Airport transfers and somebody to freeze your catch, call us, we'll fix you up.
Until next week, don't forget to kiss your fish!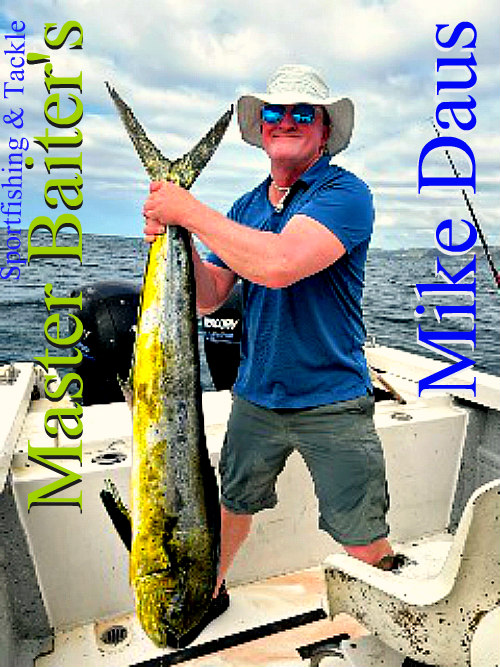 Web page: www.MasterBaiters.com.mx , Local Phone at: Our international number is: +52 322 209 1128. #MasterBaitersSportfishing on Instagram, Facebook: Master Baiter's Sportfishing & Tackle. The trade mark Master Baiter's ® Sportfishing and Tackle is protected under trade mark law and is the sole property of Stan Gabruk.