Written by Stan Gabruk, owner Master Baiter's Sportfishing & Tackle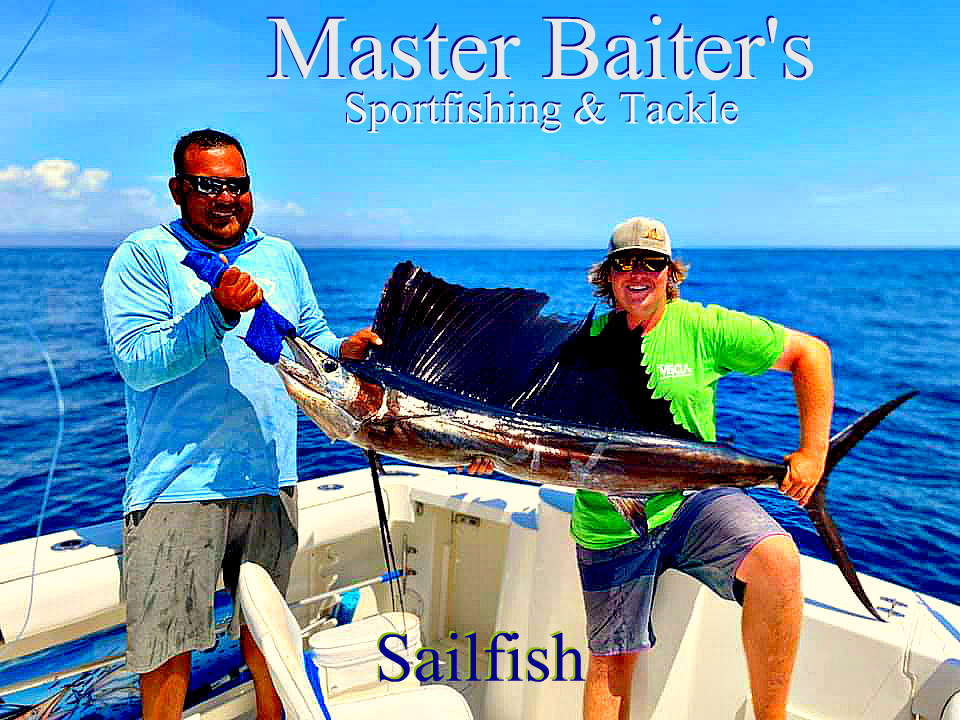 We've been waiting for it, mostly patiently and finally it happened, we have fishing in Puerto Vallarta's world famous fishing grounds. Now this is not some declaration that fishing from this point forward is going to be perfect. But it is an announcement that we will now begin to see normal summer conditions. With Hurricanes, Dorado, Marlin and more finally taking baits and moving in, it would be hard to deny "Summer Fishing in Puerto Vallarta" is finally here!
What a difference a week can make. Last week I was surprised that we were still without increasing fish counts / numbers yet into July. Things have changed now, slightly. With Blue water at Corbetena there have been Sailfish which are taking trolled live bait. Yellowfin Tuna are running the area if you find Spinner Dolphin they're 40 lbs or so. If you find them free swimming, they could be 60 lbs. Not great, but this will improve by the day. Blue Marlin are in the area to 500 lbs, but the numbers are thin at best. Dorado are running in the 10 to 20 lb range and are picking up in numbers. Cubera Snappers are also taking baits if jigging. The water is mostly warm and blue but there have been days where the clean green water has been there as well. Plain to see the currents are still swirling, but the clean green will be gone shortly.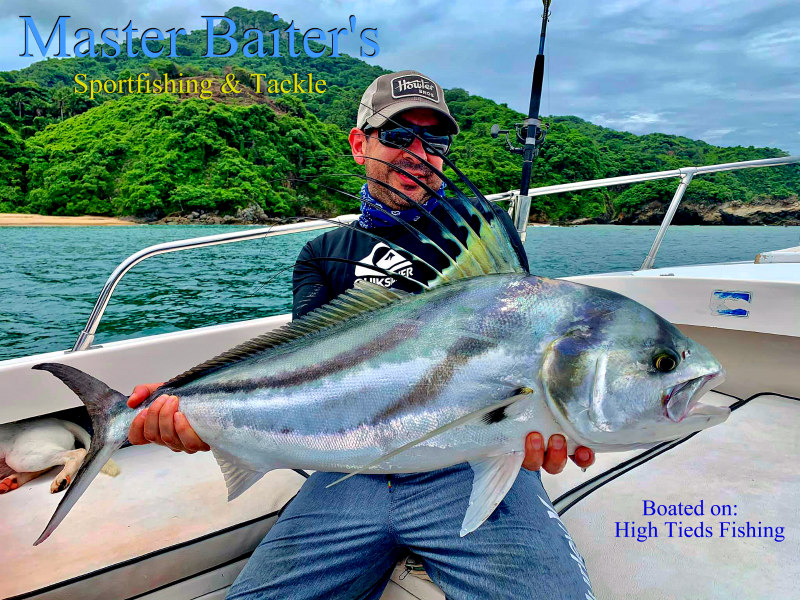 Punta Mita has shown a stronger pulse in the last few days with a strong showing of Dorado at 20 lbs around the "Big Rock" at the point. With plenty of "trash" in the form of debris and logs scattered throughout the area, these can be "Dorado Gold Mines" so don't pass anything that looks promising. If you find yourself about four miles out from the Punta Mita Point on the 330 you'll find Striped Marlin and Blue Marlin in the 350 lb range. Heading up towards Sayulita there could be Sailfish and possible Rooster fish. So finally there is a reason to go back to this area again. There has been a trash line and that's helping with Dorado as well. This area for now is well worth the fuel dollar, Suerte!
Inside the bay we're seeing the regular summer fishing conditions when we have the seasonal rains. If you get a day or two in between the evening rains then the bay will have clean water locations. But for the most part any area in front or near a river mouth will be seeing dirty coffee colored water rushing into the bay. If you are in clean water you'll find Dorado around Los Arcos and Yelapa in the 10 to 20 lb range. Bonito are still smaller at 20 lbs throughout the bay as are Jack Crevalles in the same size range. Sailfish have also been running the bay as well. With the Fresh water there are Snook or Robalo at the river mouths. The trash line is always there. And frankly the dirty water is not too thick so use planers to get you under the dirty water, it may pay off.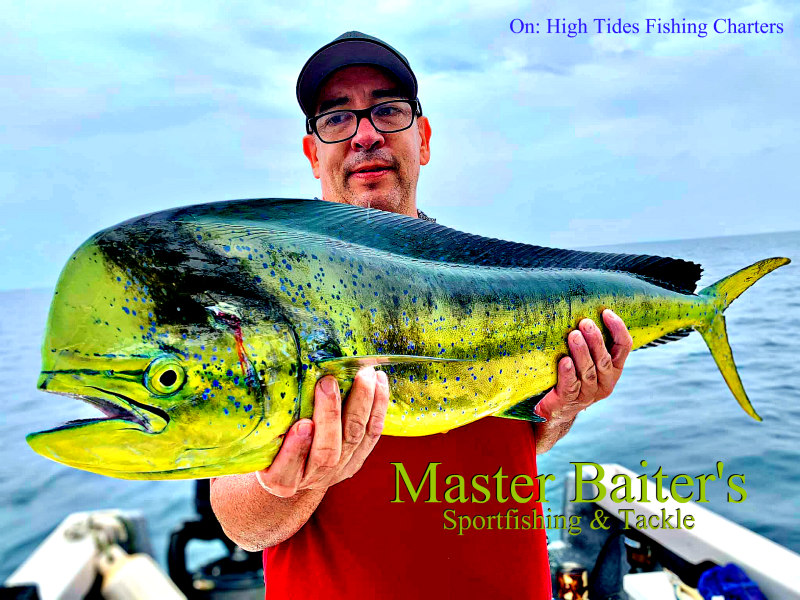 The bite is still both early and late. Be where you want to be before 08:00 to be safe. With plenty of Bait in the area it's good to know trolling live bait is working. Water temperatures are still in the 86 degree range. And there is plenty of bait.
We've expanded into Airport Transfers, Custom Tours, Regular tours and specialized services across the board. Why not make your tour reservations before you arrive so you don't waste the time and energy working with shady "Promoters" with "iffy" information. All tours are not up and running on all days. Be sure you don't buy a tour on a day it doesn't happen then have to deal with getting your money back! An impossible task!
Until next week, don't forget to kiss your fish!
Web page: www.MasterBaiters.com.mx , Local Phone at: 322 779 7571 or our international number is: (011 52) 322 209 1128 10 to 9 local time. #MasterBaitersSportfishing on Instagram, Facebook,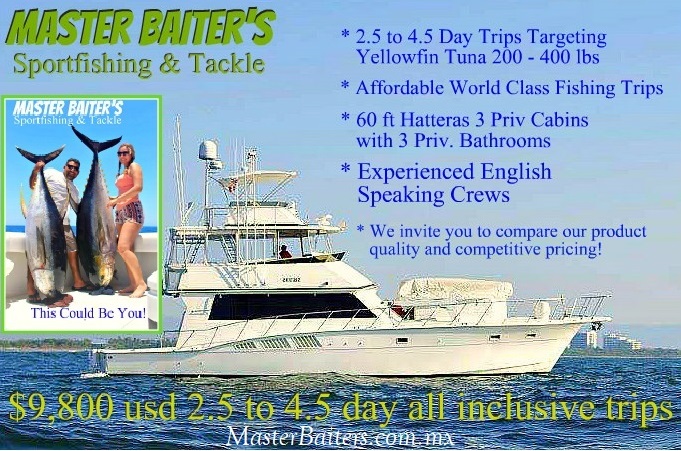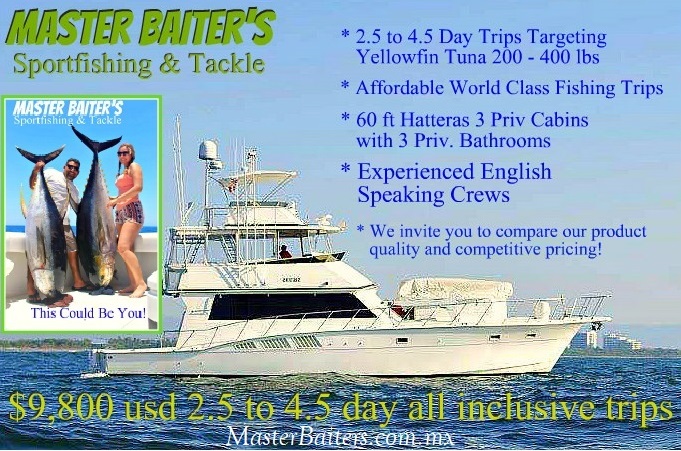 http://www.facebook.com/pages/Master-Baiters-Sportfishing-Tackle/ ..The trade name Master Baiter's ® Sportfishing and Tackle is protected under trade mark law and is the sole property of Stan Gabruk.