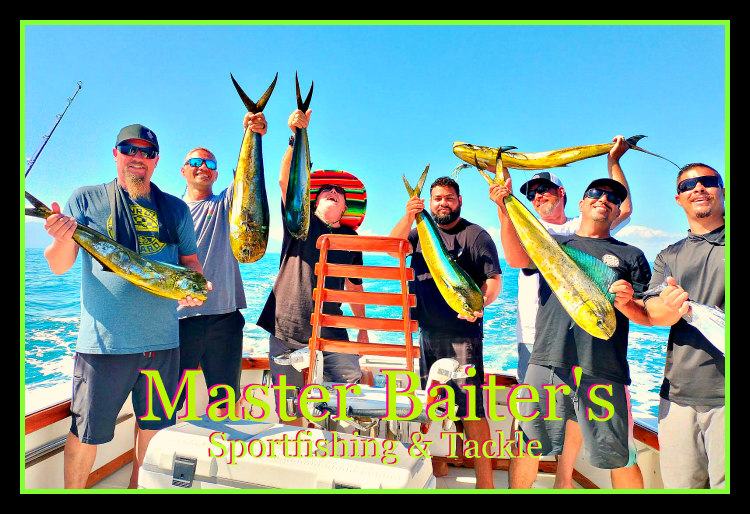 Much of the last article was about the passing Hurricanes and what we hoped it would leave behind. It's been a week now and we're golden! By that I mean we're full of Dorado, translated into English means Golden Fish and we're definitely "Golden" at all our world class fishing grounds. Those willing to venture out into "unknown" territory are finding Sailfish, Marlin, Big Dorado and Yellowfin Tuna. With Blue water, perfect water conditions, perfect bait conditions and plenty of fish, It's safe to say we have some of the best fishing we'll have in Puerto Vallarta all year!, Right now!
Last week I was a little concerned about what the end results would be of two separate Hurricanes, almost back to back, would do to our fishing. Well a week later, we have perfect high visibility blue water and on top of that, we're golden! By that, I mean there are some huge Dorado at Corbetena. To be honest, Dorado are at all the fishing grounds, but for now, if you want a big Dorado, you want hit Corbetena hard! Dorado are in the 30 to 50 lb range as you read this. Sailfish have taken over Corbetena as well, but this is normal for November and tournament season. Surprisingly, Marlin are a little thin in numbers and size for the moment. The Marlin that are out there are in the 250 to 400 lb range. Not much going on with Yellowfin Tuna at the rock right now. But that could change tomorrow. And I'll tell you why, El Banco is sporting Yellowfin Tuna from 60 to over 100 lbs right now. In fact, from the high spots at El Banco to the first Island of the Tres Maria Islands (Cleofas) are a "Tuna Hunters Playground". This is when you want that 15 hr. Tuna killer old style fishing trips where fuel was cheap and you could afford to chase the birds. Interested, I can fix you up with my newest boat. Contact me for more details. Once you're at the mid-point between Corbetena and El Banco, anything is possible amigos. Feeling Lucky?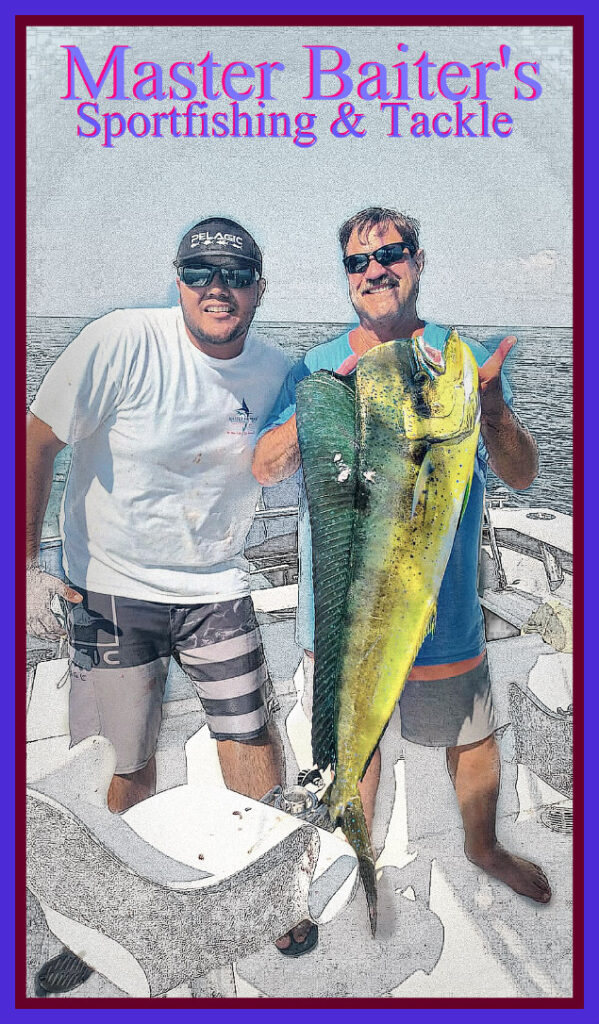 The area around El Morro to Punta Mita is ripe with Sailfish and yes, Dorado in the 25 to 30 lb range. The water is mostly blue in this area until you get close to shore where a river is. But for the most part, there is no real dirty water where you'll be fishing. The obvious thing to do is look for debris or a log or if lucky, a mature trash line! There are other fish to be had like Bonito and Jack Crevalles in low numbers. Possible Rooster fish at Marinal Rock north of the point at Punta Mita aka Punta Nayarit. Not much to say about this area except you'll catch fish like crazy here as well.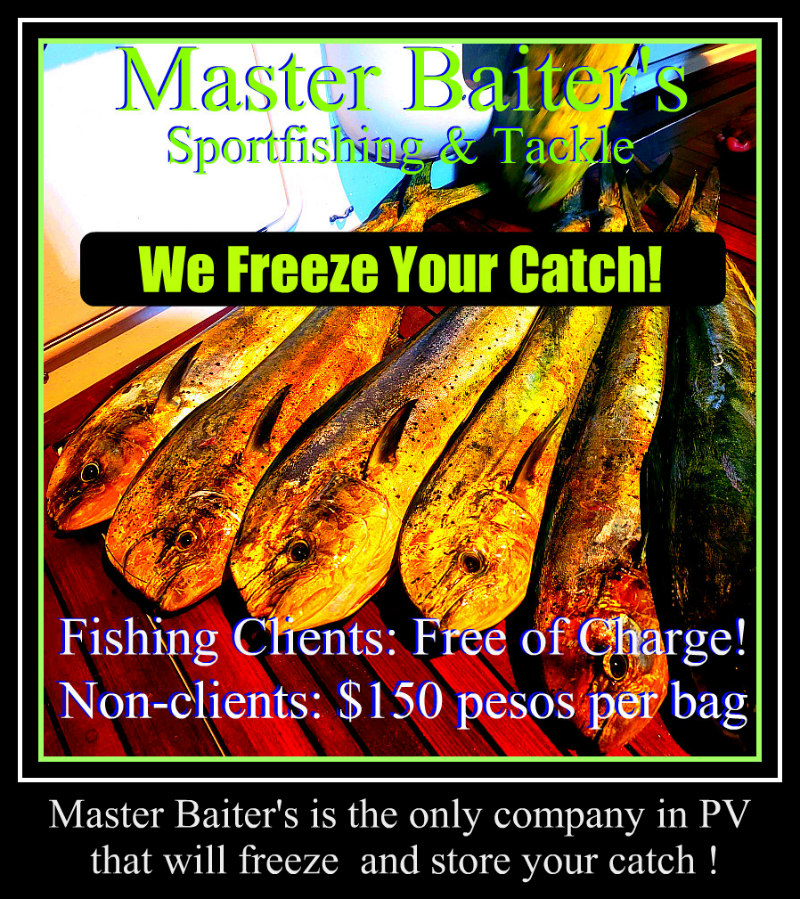 This past week, your best bang for your fishing dollar is a six hour trip in the bay like the header photo shows. Charles White and his group had a six hour, non-stop "reeling" exercise and the action never stopped! But this is normal for the last three weeks and we're not complaining. We've also seen an invasion of sorts of larger Sailfish in the bay. I can only fantasize about having larger Sailfish in the bay, but there they are. The nice thing is, you only need to go a few miles out from Marina Vallarta before you're in the action. I'm talking two to eight miles into the bay. Buceras has had some great action on the trash line there. But I personally have been hitting the trash line off Los Arcos. Which is best? Only those hitting the action in bay can answer that question amigo. Live bait, dead bait, lures, I think your rigged car keys could catch Dorado right now. You know, there are many other species in the bay right now as well. But when you have Dorado on tap, it's not hard to figure out which species to focus on. Right now Dorado are almost automatic. Even the cheap beach boats are catching fish, just ignore the fact they don't have a radio on the boat in favor of a cell phone half the time. The point being, get on the water. Hey, a plug, the Torneo De Pesca at Los Muertos Beach happens on the 3rd and 4th. This is a local's tournament and they focus on Dorado! All the fish weighed in is put on a grill and you can get fresh Dorado from the bay!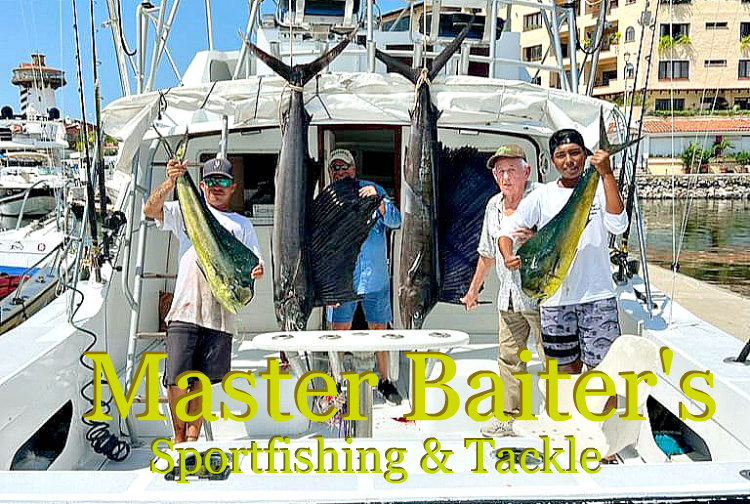 Right now the bite is a moving target, depending on where you'll be fishing. For those heading outside the bay to Corbetena, the bite is about 09:00. But if you're fishing in the bay, you better be where you want to be before 07:00. Bay Dorado are hitting baits earlier than the deep water locations. Bait is not an issue. Dorado are hitting anything in front of them. Dead bait may still be king along the trash line, inside the bay that is. There is still a lot of debris and logs in the bay. While this may be great for finding Dorado, finding a log with your prop will ruin your day. So plan on going slow until the sun comes up and then you can make up lost time. As mentioned earlier, Dorado are in close, heading out farther will only cost you time and fuel. Water temperatures have dropped a bit to 86 degrees. Now this can be because cooler water was pushed into the area, who knows. The fact is this is a perfect water temperature for all our species. The fishing is great out there, the best it will be of our fishing season.
FYI: if interested in sharing a boat, contact me, we're putting together fishing parties of all kinds… Stay tuned!
Until next week, don't forget to kiss your fish!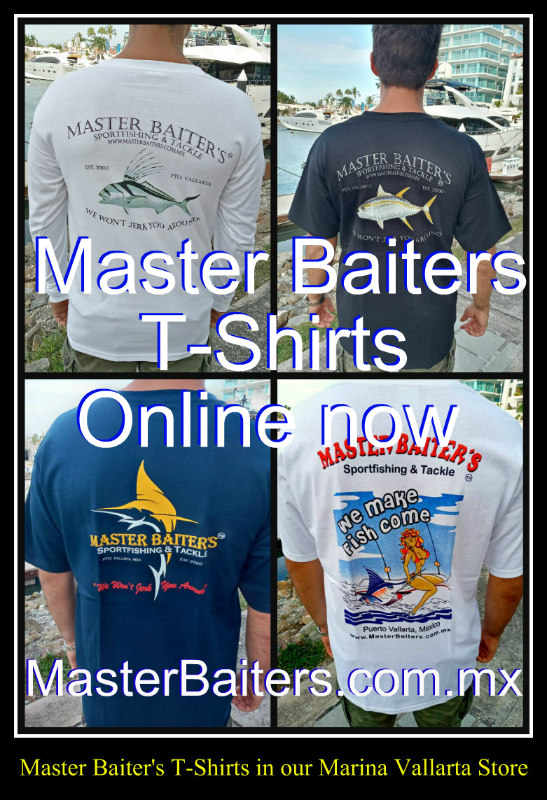 Web page: www.MasterBaiters.com.mx , Local Phone at: Our international number is: +52 322 209 1128. #MasterBaitersSportfishing on Instagram, Facebook: Master Baiter's Sportfishing & Tackle. The trade mark Master Baiter's ® Sportfishing and Tackle is protected under trade mark law and is the sole property of Stan Gabruk.