Written by Stan Gabruk, owner Master Baiter's Sportfishing & Tackle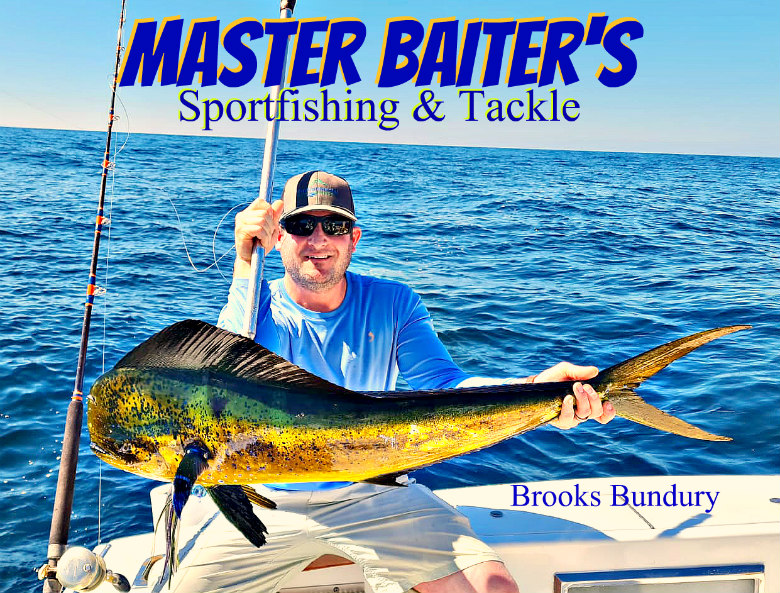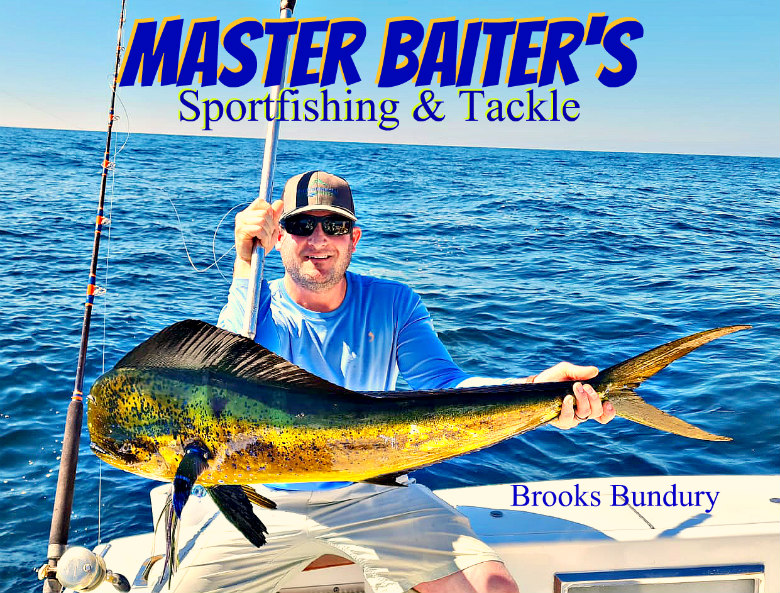 We're finally seeing some changes for the positive when it comes to fishing in Puerto Vallarta. Water temperatures are holding. Striped Marlin and Sailfish are still off Punta Mita and most of the deep water fishing grounds are "on vacation" until further notice. But it's March, the time of the year we normally start to see Sailfish return to the area. You may say "Sailfish, they've been here since before December". And you'd be correct, but they shouldn't have been frankly. I understand why visitors to Puerto Vallarta (PV) hoping to catch a billfish or Yellowfin Tuna. The only problem with that is, they're on the wrong side of the calendar. Strangely Enough we can still provide a "Shot" at a Sailfish or Striped Marlin, which in itself is a strange thing. As fisherman/women we always deal the cards dealt. Right now Corbetena or El Banco are on vacation until further notice.
The entire area from El Morro to north of Punta Mita is fairly quiet. If you're targeting Sailfish and Striped Marlin, not to mention the rouge Dorado, this is the place you want to be. There is a temperature bubble in this area and the water is warmer than other areas. The challenge of too much Whale Food in the surrounding areas mean that even the bait is full of whale food. Having said this we've seen some welcome changes, Jack Crevalles. They've started taking lures. Those using live bait will come out on the short end of the pole. For now try Rapallas and poppers. Not live bait for Jack Crevalles. As our winter "bread and butter" species, we're glad to have them finally getting in the fishing game! If you want to spend eight hours fishing, then is probably your best fishing bet for your fuel dollar. Buenos Suerte amigos. Update 3/12: After what seems like an eternity, we've suddenly for some reason seen Dorado move into the area and now you've got a shot! Any area from El Morro to Punta Mita is open for the possibility, which is turning into a probablility. It's not exactly on fire, but Dorado are taking baits.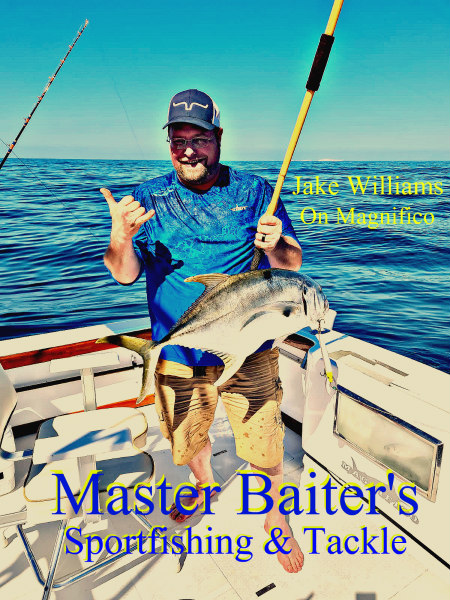 Inside the bay we've been suggesting six hours as your best bang for your fishing dollar. With the added appearance of Jack Crevalles running 25 to 50 lbs, you have more fishing options on the table. We've seen a couple of the famous freak Dorado in the bay again this week. Plenty of 15 to 25 lb Bonito. Sierra Mackerels to me are like Sea Trout. Not that large, but great tasting. And let's face it, "everything counts in large amounts we also had a Grouper species fish attack a trolled bait, surprising but not strange. So it looks like the cold water species are getting more aggressive, gracias a dios! We had some couples head out in the bay and in four hours boated 24 fish. Talk about non-stop action, poor people never had a moment to drink a beer with all those fish! This should continue for a way and it's our most affordable fishing options.Update 3/12: Dorado are in the bay as well. Suprising and exciting, give yourself six hours and you've got a great shot at boating a nice sized dorado. Also Jack Crevalles all of a sudden are taking lures, not live bait, lures! Makes sense I guess with the massive amounts of Whale food, something different is probably catching their eye! This is a secret, keep it to yourself…. And we have Snappers and Grouper species finally showing up! All good stuff amigos.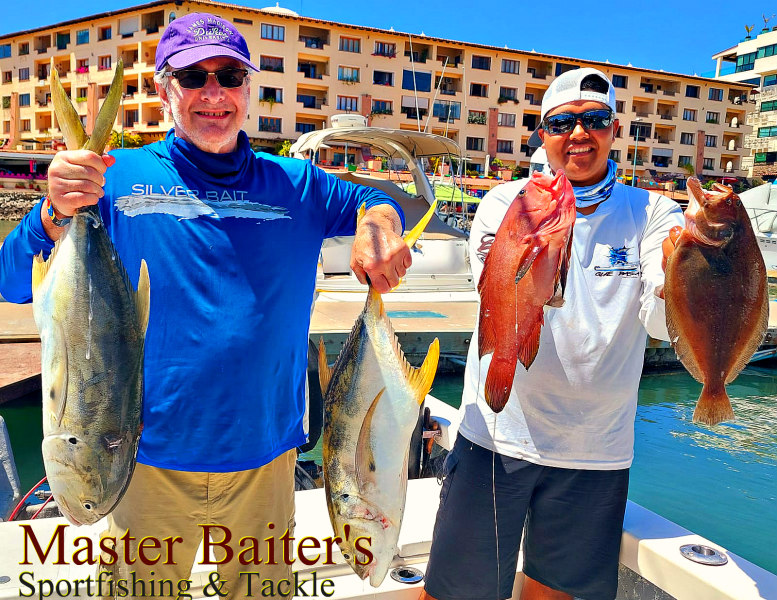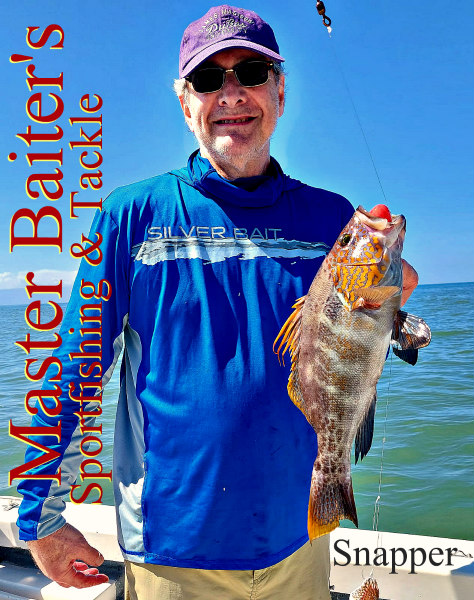 Mid-March the Whale watching tours stop and shortly after that the massive whale food Krill will begin to be a thing of the past. We're still waiting for the water temperatures to drop even lower so we see Snappers and other cold water species move in in larger numbers. For now the bite is happening earlier so be at your chosen fishing ground no later than 08:00, better earlier.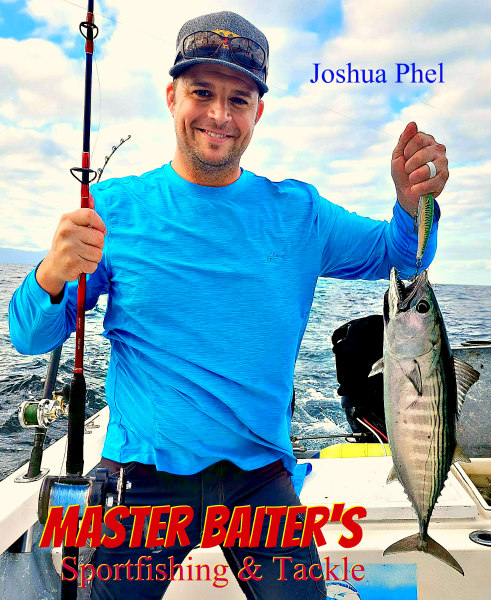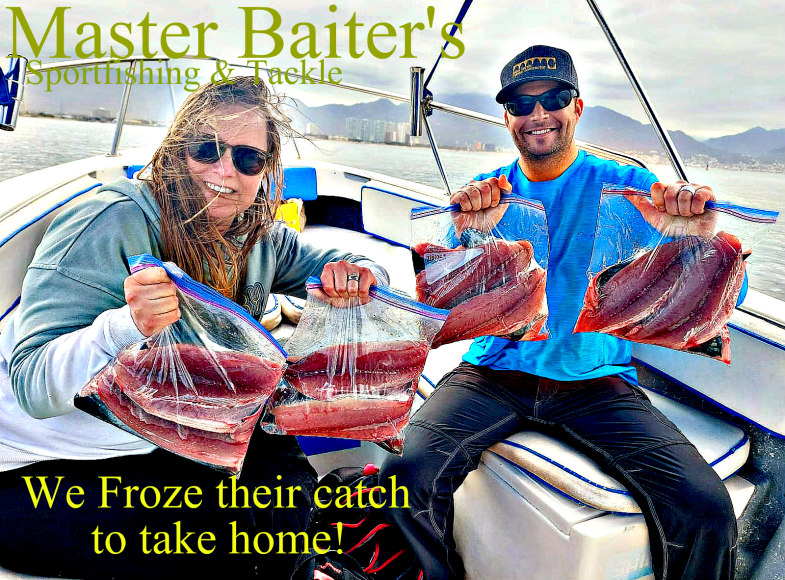 FYI: I normally don't talk much about the underbelly of the fishing industry. Scammers to be exact. Be Warned, there is this bald guy walking around targeting Master Baiter's clients telling them he works for us and would be happy to collect the balance of your fishing trip. He also sells fishing licenses and will take your money and laugh about it. Marina Vallarta authorities who have responsibility for the boardwalk know of this issue, have video of this happening and do nothing. So be careful, don't share information or give money to anybody. Now this guy goes after everyone, but likes Master Baiter's clients most of all. Enough said.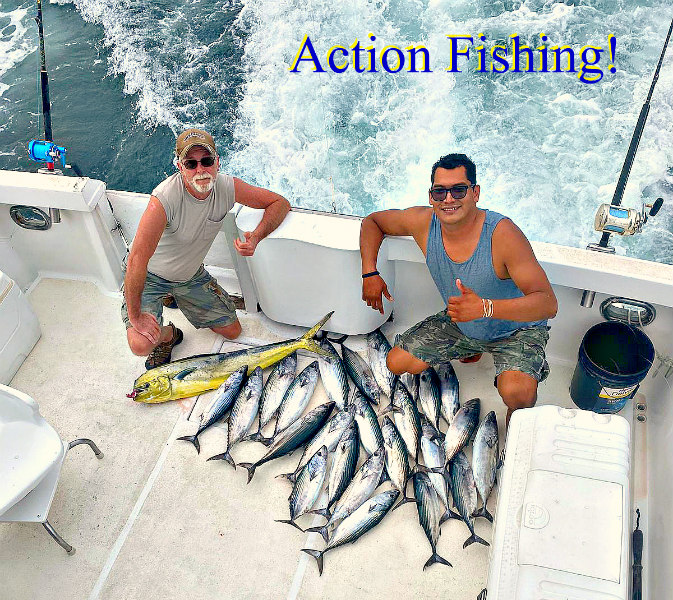 Don't forget to check out my weekly Video Fishing Reports on YouTube, they're very popular! Also if you're looking for tours, Airport transfers and somebody to freeze your catch, call us, we'll fix you up.
Until next week, don't forget to kiss your fish!
Web page: www.MasterBaiters.com.mx , Local Phone at: Our international number is: +52 322 209 1128. #MasterBaitersSportfishing on Instagram, Facebook: Master Baiter's Sportfishing & Tackle. The trade mark Master Baiter's ® Sportfishing and Tackle is protected under trade mark law and is the sole property of Stan Gabruk.