Written by Stan Gabruk, owner Master Baiter's Sportfishing & Tackle
After weeks of stagnant conditions, small changes can make all the difference. With water temperatures up it looks like the swirling currents should be coming to an end soon. With the seasonal rains finally beginning, we have a trash line again, YeHa! Sailfish are picking up in numbers, the first of "reliable" Blue Marlin are moving in. With sprinklings of Yellowfin Tuna and Dorado, things are changing, finally! We're still transitioning, but not for much longer.
From El Morro to Punta Mita, Sailfish are very possible. For now El Morro on the back side, about six miles toward Corbetena, this area is ripe with Sailfish. Jack Crevalls are still in the area, but not easy to find unless they're attacking a bait ball. A touch north at Punta Mita there has been floating trash and debris. If you're lucky enough to come across a log or clump of Sea Weed than anything is possible. There was one report of a Rooster fish at 60 lbs boated off the back side of El Morro, but this was only one report. FYI a fishing buddy the other day thought he snagged a clump of sea weed, turns out it was a 25 lb Dorado! So don't be lazy and don't assume that's sea weed fouling your line! Bonito to 20 lbs are in the area as well as massive amounts of varied baits! I'd wait a week before hitting Punta Mita for Dorado and Sailfish. Stay tuned!
Corbetena, if you're looking for larger species Corbetena is the place to be. Is Corbetena "on fire", not exactly. But Corbetena is the only real fishing area where you'll find Blue Marlin (north of Corbetena 4 to 5 miles) from 250 to 350 lbs. and they're hitting live Skipjack Tuna, Flying fish and Baby or "Bullet" Bonito, a little secret. No signs of Black Marlin as yet, but the Stripers are still in the area, but thinning in numbers as should be expected. Water temperatures at Corbetena hit 84 degrees and that's great news! 4 to 5 miles south of the rock Sailfish have been boated. Not very many, but these are early season Sailfish, should have been here in March. Still, they're finally here with Spinner Dolphin. These "Spinners" are running with Yellowfin Tuna running 20 to 30 lbs. But north of the rock we have Football Yellowfin Tuna 10 to 60 lbs and they're hitting cedar plugs. Finally we have some action at Corbetena. Is it going to be easy, no, so some work and luck will be involved? Feeling lucky? El Banco is dead!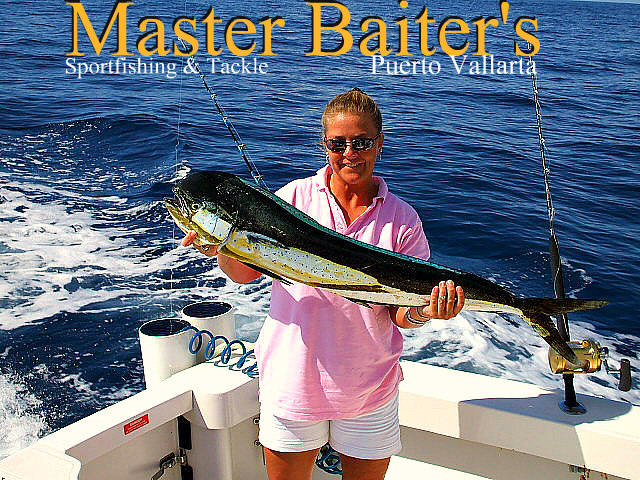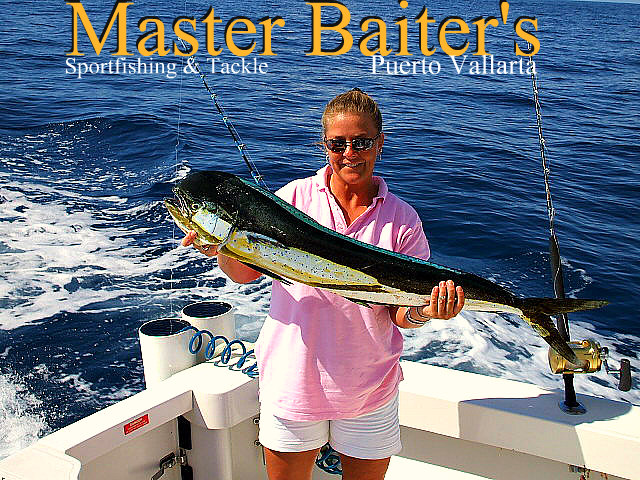 Inside the bay is still, probably your best bang for your fishing dollar. Dorado from 7 to 20 lbs have all but taken over the Los Arcos area. Rooster fish are small, but biting at Punta Negra, there at the Garza Blanca resort. Jack Crevalls are at the Nuevo Vallarta and La Cruz Areas. Majhuitas is full of Dorado as well, throw the babies under ten pounds back please! With all the rain I'm surprised the bay isn't full of dirty water, but from Los Muertos pier south the water is clean, but not exactly blue. It's the clean green water I speak of but this is warm for some reason. Interesting thing, I had a driver friend out at Los Arcos and he told me the water at the bottom was 84 degrees, but the water at the surface was 82 degrees. Normally you'd expect the opposite, but it's an indication that the warmer water is here to stay. Who knows, those warm currents running from Corbetena to the bay may bring Sailfish into the area. Keep your fingers crossed.
For now we're still seeing a split bite. Sierra Mackerel's of larger size are at the buoy of Marina Vallarta before sunup. The normal bite is still mid-morning after 09:00, but it seems the bite is happening to early afternoon around 1 p.m. With warming water temperatures, our summer species are just around the corner. With massive bait in the form of flying fish, Sardines, Goggle Eyes, one surprise is the baby Needle fish. The size of Ballyhoos, these baby Needle fish are perfect bait which ever Dorado or fish cousin out there will attack! Bring a casting net, you'll be glad you did.
Until next week, don't forget to Kiss Your Fish!
Master Baiter's has expanded into doing Tours (about time), Airport Transfers (very popular and affordable) where we pick you up at the airport with your name on sign as you exit customs! And of course private tours and regular tour packages, making us a one stop shopping network. And we won't sell you a timeshare!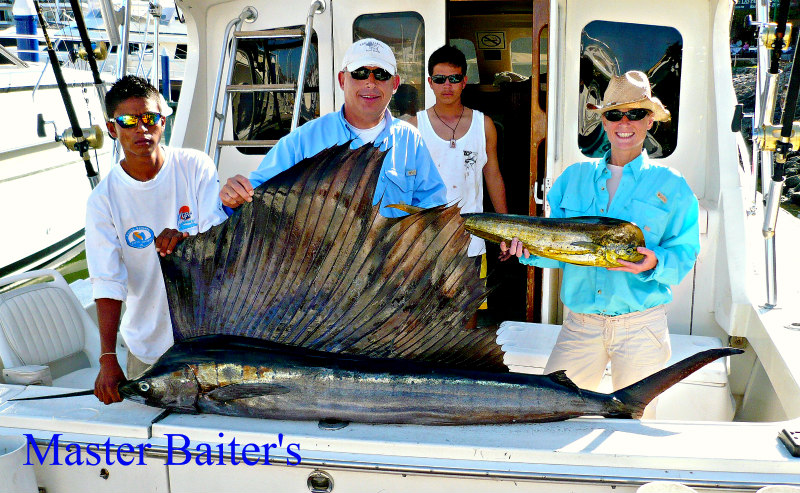 Web page: www.MasterBaiters.com.mx , Local Phone at: 322 779 7571 or our international number is: (011 52) 322 209 1128 10 to 9 local time. #MasterBaitersSportfishing on Instagram, Facebook,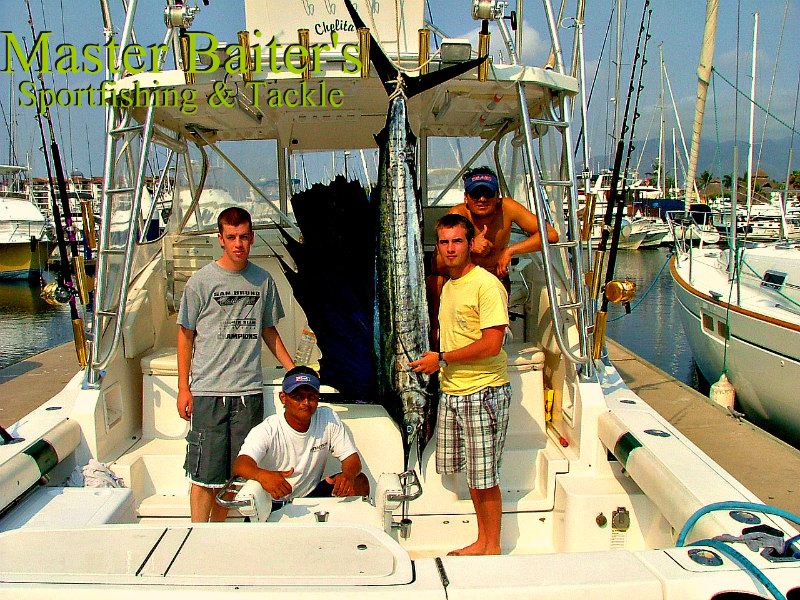 http://www.facebook.com/pages/Master-Baiters-Sportfishing-Tackle/ ..The trade name Master Baiter's ® Sportfishing and Tackle is protected under trade mark law and is the sole property of Stan Gabruk.