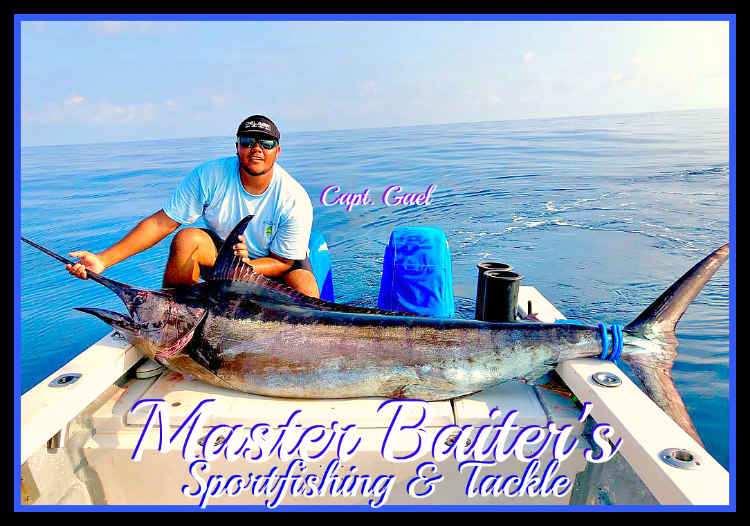 Welcome to another wonderful week of fishing. As we all know, fishing is an emotional Rollercoaster. When things are great, you can still have a down fishing day. Once we get into this time of the year, it's difficult to not catch fish, if you've got an experienced captain and enough bait. There are some small, but important changes this past week as we start to enter Whale Watching Season. For many fisherman, this is a trigger. When the Whales arrive, the Krill are not far behind. And we're seeing some of this "whale food" coming into the bay. The bait fish will start feeding on this Krill, the larger species like Dorado to smaller species like Skip Jack Tuna will all happily chow down on this "fast food". This is not a "big thing", but it is a "thing". And will become a bigger "thing" in the coming weeks. But this is normal. Presently, Puerto Vallarta fishing is at its yearly peak! The warm water species will be hanging around until the end of December. Those looking to target world class species like Marlin, Dorado and Sailfish should make a move. If not, it will be another year before you realize you should have "done this years ago"!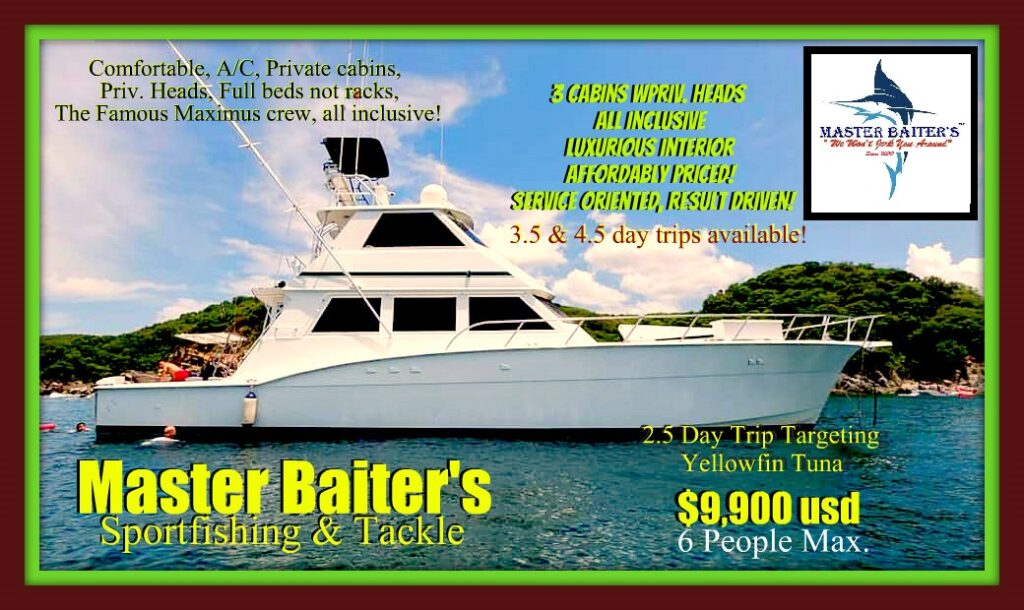 Corbetena has beautiful blue water, Sailfish, Dorado, Yellowfin tuna to 100 lbs and Blue / Black Marlin. Water temperatures are at a perfect 86 degrees and there is plenty of bait at the "Rock". The Dorado are in excess of 25 pounds, Sailfish are abundant, but Marlin are a bit of an issue. We just had our yearly Marlin Tournament in Marina Vallarta and the Marlin were thin in both numbers and size. Still, if you had out to Corbetena, you'll have a great day. In this entire area there are massive amounts of Skip Jack Tuna aka Skippies. As mentioned earlier these Skippies are feeding on Krill or Whale food. And the Marlin are feeding on the Skippies, a food chain in process! That's a hard one to overcome. But there are some Marlin taking baits, just not around Corbetena. Head ten miles to the north and anything can happen. Now El Banco aka the Bank has shown some signs of life again with Yellowfin Tuna to 100 lbs if you can find them. If targeting Blue or Black Marlin, the high spots are a good place to start. The water is blue and the water temperature is perfect. With the distance and the need for extra fuel, many aren't heading to one of the most famous fishing grounds in Mexico for now.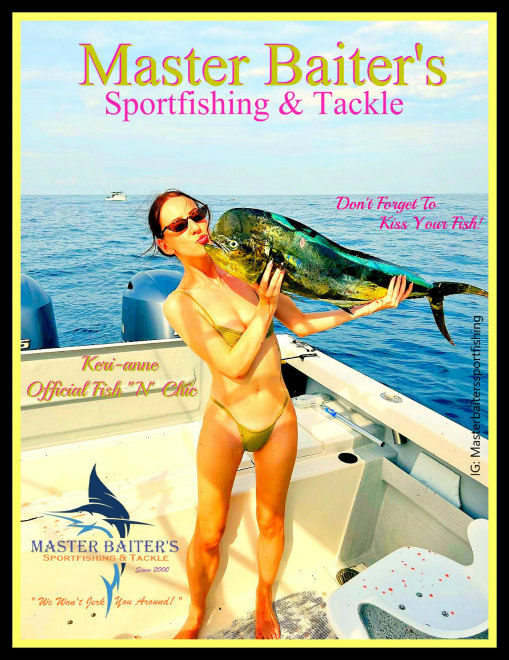 It seems the fishing conditions haven't changed much in the 8 hr. fishing trip duration / distance. El Morro to Punta Mita is Sailfish land. I should say Sailfish and Dorado land. If near the Punta Mita area, aka Punta Nayarit, remember to stay more than three miles off shore. Sailfish are no closer to the shore than that. Once you hit the ten mile mark off Punta Mita you have a shot at Blue Marlin! But the primary or dominant species out there is still Dorado in the 30 lb plus range. There is still plenty of debris floating in the area and of course this is a Dorado Goldmine. Here as well you'll find Sailfish in decent numbers. This area is well worth the time and the fuel dollars for the time being.
Inside the bay we're still seeing good size Dorado, but they are a touch smaller this week. You can pretty much expect four to six Dorado boated in a six hour trip in the bay. Arguably a bay trip is your best bang for your fishing dollar right now. With abundant Dorado, there is also now a strong possibility of hooking into a Sailfish of decent size as well! We had a boat loose one, but this is unheard of in the bay. In this example the clients were on a four hour fishing trip. With plenty of Skip jack Tuna in the bay being followed by both the Dorado and Sailfish, you can't go wrong. Down by Los Arcos there have been some football Yellowfin Tuna to 30 lbs as well. There are always fish in the bay to catch if you don't mind focusing on smaller and tasty species like Snappers around structure. Right now you can save some of the vacation budget with a family trip in the bay. Find the trash line and you have a strong chance boating several Dorado. If you come across a Whale in the bay, this would be the cherry on top of a wonderful day on the water.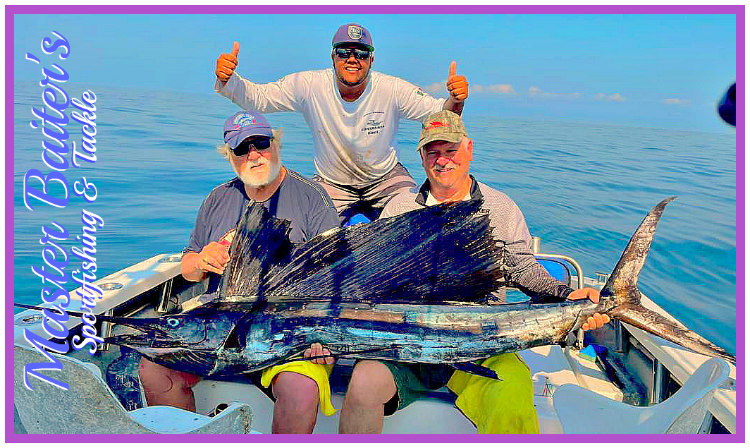 The Details, with perfect blue water, plenty of varied baits in the area and perfect water temperatures all of our fishing grounds are living up to our reputation. The bite in the bay is still early, be where you want to be in the bay before 08:00 but the earlier the better. Personally I'd be leaving the dock no later than 06:15. Now the bite at Corbetena, El Banco and Punta Mita is all about 09:00. With the varied baits available to the local species, live bait, dead bait, Lures of green and yellow are all working equally well. Remember I have Ballyhoos in the shop and they're your best bait!
Fishing parties on Wednesdays. Group charters sold one seat at a time. Contact me for details.
Until next week, don't forget to kiss your fish!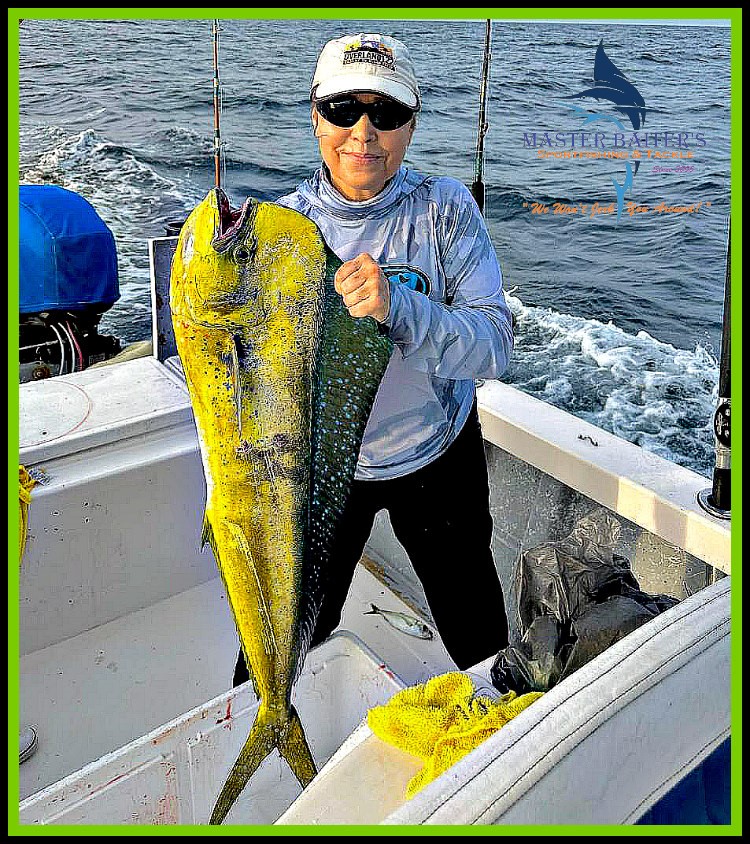 Web page: www.MasterBaiters.com.mx , Local Phone at: Our international number is: +52 322 209 1128. #MasterBaitersSportfishing on Instagram, Facebook: Master Baiter's Sportfishing & Tackle. The trade mark Master Baiter's ® Sportfishing and Tackle is protected under trade mark law and is the sole property of Stan Gabruk.