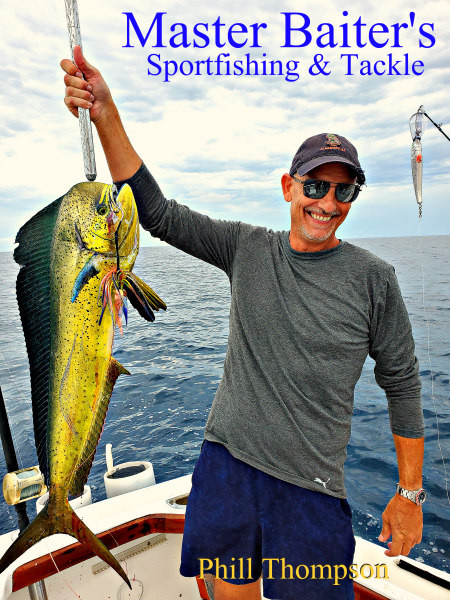 Written by Stan Gabruk, owner Master Baiter's Sportfishing & Tackle
As we move into August, we get deeper into our prime fishing season. Fishing in PV or Puerto Vallarta is on the rise. Black Marlin move in, Blue Marlin, Sailfish, Dorado, Rooster Fish, and the list goes on. Blue water, Trash lines and "Bucket List" fish fantasies are happening now.
Let's start this week with El Banco which finally has a decent pulse in the form of Black Marlin, Blue Marlin and the possibility of 80 to 100 lb Yellowfin Tuna. Yep, I said Yellowfin Tuna! So that's good news for El Banco finally. Corbetena is rocking right now with pretty much any fish you wish. Once again Yellowfin Tuna, depending on the school can be from 40 lbs to 100 lbs with the possibility of larger Tuna in the area! Black Marlin at 500 lbs and up. Blue Marlin in the 350 to 600 lb range. Sailfish, no Dorado as yet which is a little surprising but could show up at any time! Finally fishing high season has arrived.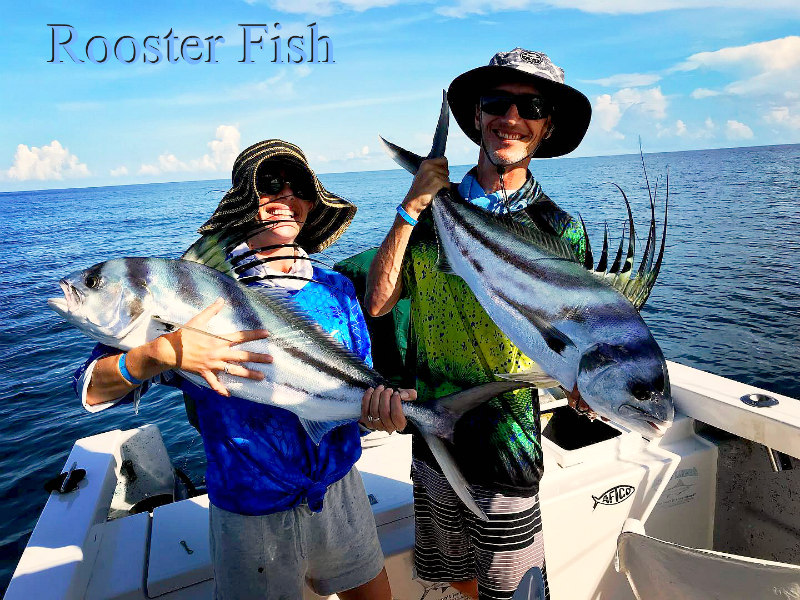 The whole area actually between Corbetena, El Banco and El Morro, what I call the golden triangle is completely in play! At El Morro to Punta Mita there are plenty of reasons to head out like Dorado in the 20 to 30 lb range, Pargo for the jiggers and they will take a trolled bait. Sailfish are running the entire area now. A 500 lb Black Marlin was boated the other day. Blue Marlin are there as well. In fact Marlin numbers are decent in any of our deep water areas. Rooster fish in the 40 lb range as well. Punta Mita with debris and trash lines are also ripe for Dorado as well. Fishing in this entire area is great, but remember fish move and if you're not moving with them, then you're rolling the dice. Remember, fishing boats are sore as hell from the cost of four dollar a gallon fuel. Most companies quote fishing prices based on a specific location. So make sure your boat will use fuel and not just ignore the fish ten or twenty miles away from that location. There are many captains that are great and will go "catch" fish. Most won't. Because of this I'm thinking of pricing the boat, you put the fuel in, it's a thought at this point. So ask if your boat will roam and find the fish, or if you get that little area around a specific location even if they know there are fish close by. Don't let the boats greed keep you from catching that Bucket list fish, because they're out there now.
Inside the bay we all know the species will be smaller, but it's all closer to Marina Vallarta (Viarta) and depending on what you're looking for, is producing some arm burning action. Dorado from 10 to 20 lbs, it just depends. Rooster fish possible at Punta Negra, varying sizes but 20 lbs seem average. There have been some fairly large to very large Sailfish off Los Arcos to Yelapa. Bonito seem to have taken a "powder" for now. But we have plenty of Skipjack Tuna at 8 to 10 lbs. Jack Crevalles are still running the neighborhood, but the Sierras are gone for now. Six hour trips will get you to the action, four hour trips still catch fish, but the difficulty factor increases. Find clean water, get ready for action. Feeling lucky?
The bite is still later in the morning, so wait until about 07:00 before heading out. Water temperatures are perfect for Black Marlin at 87 degrees. Live bait is still king, but a Guacamayos or Petrolero would be great. Don't forget to run a cedar plug, which have been working well even in the bay. If you're in the area, getting on the water now is highly recommended with a nice ROI on your fishing investment.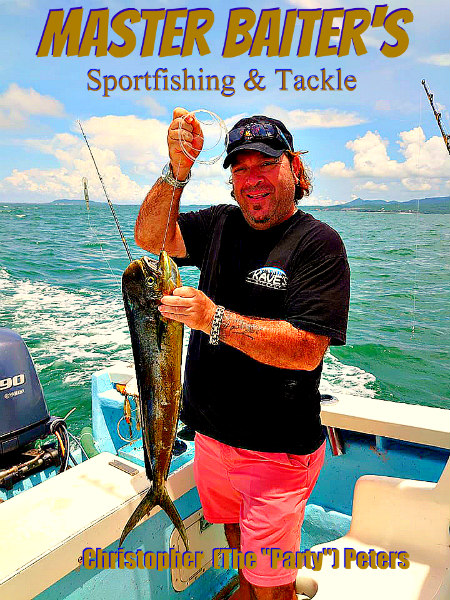 Looking for Airport Transfers, Tours, Private Tours and Benjamin can fix you up. Tired of the cookie cutter tours, try something different and ask Ben to get creative. With 30 yrs. in PV, he is a local expert on the entire area!
Until next week, don't forget to kiss your fish!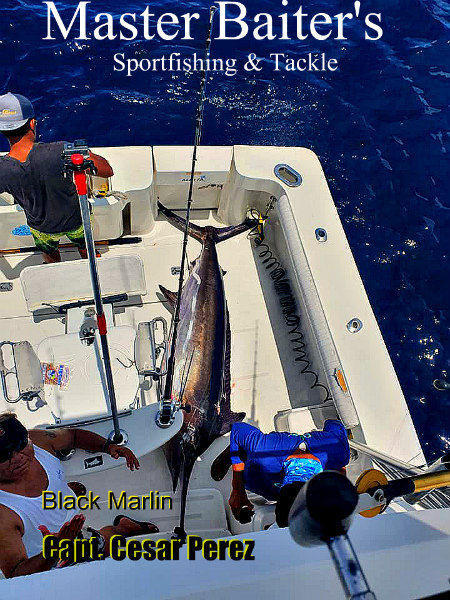 Web page: www.MasterBaiters.com.mx , Local Phone at: 322 779 7571 or our international number is: (011 52) 322 209 1128 10 to 9 local time. #MasterBaitersSportfishing on Instagram, Facebook, http://www.facebook.com/pages/Master-Baiters-Sportfishing-Tackle/ ..The trade name Master Baiter's ® Sportfishing and Tackle is protected under trade mark law and is the sole property of Stan Gabruk.