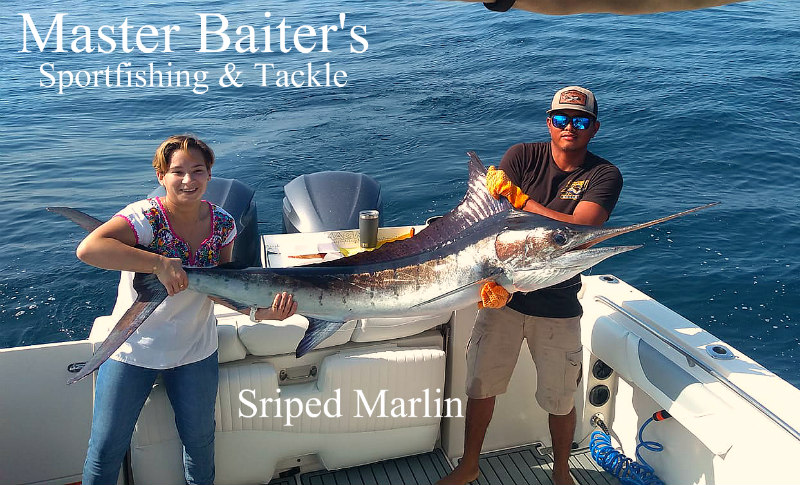 It's funny, but what goes up, must come down and sometimes goes sideways. That pretty much sums things up for this week. Things were good, bad and in between depending on where you chose for fishing grounds. Water temperatures take another tick up after being down. Bait is moving in and is a double edged thing. But most importantly people are coming back to Puerto Vallarta and that's a good thing. Normally the fishing is lacking at this time of the year, but we're doing alright with several new species showing up and with Blue water everywhere, the conditions are great. The only thing missing is you amigo!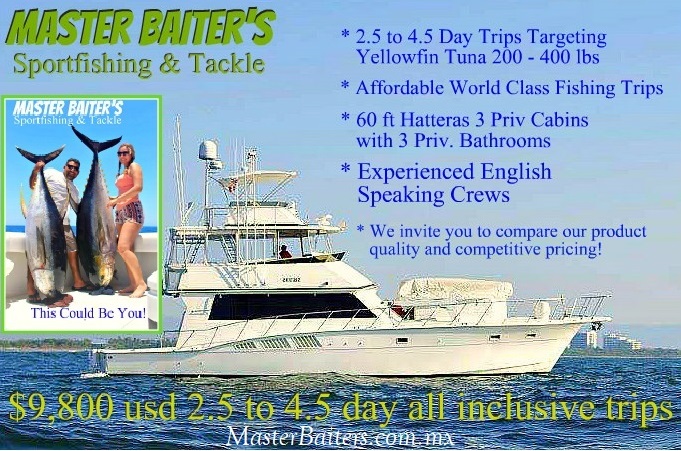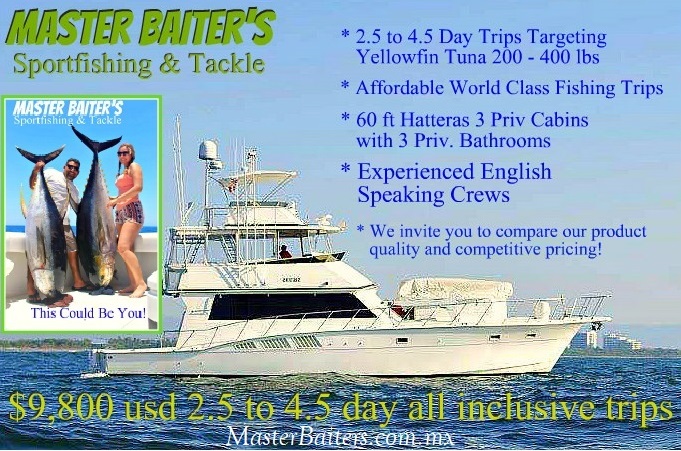 First, let's start with El Banco, fifty miles out from Marina Vallarta, what was a "happening" place for Blue and Black Marlin all of a sudden died. Nothing out there to speak of and that's the problem with that location. It's either hot or cold, no In between. Right now El Banco is cold. My suggestion is to wait before heading out to this world famous location until you hear about some action. That is unless your crystal ball is in better shape than mine. When it comes to Corbetena, well that's another thing. At Corbetena your primary species is Striped Marlin. Some Sailfish are cruising the area at 90 lbs. Blue and Black Marlin are thin at the moment but when they're in the area expect them in the 300 to 700 lb range. Yellowfin Tuna this week are smaller in size but still in the 40 lb range. We've seen Spinner Dolphin and they've been running with 40 LB YF Tuna so be prepared. Water Temperatures are up again and is high visibility blue. Might be worth the extra fuel dollars, but remember it's all happening in the North Corbetena area. There is plenty of bait in the area and this will be an issue. Red Crabs, Tiny guppy sized fish, Flying fish, Goggle eyes, big Skip Jack Tuna at 10 lbs and the list goes on. Bring Cedar Plugs, just a hint.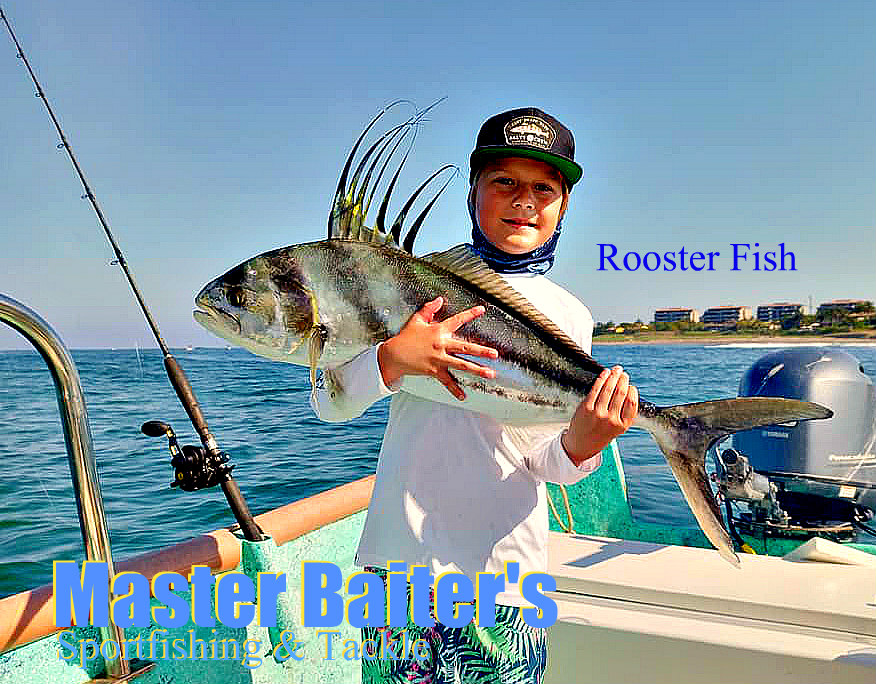 The area from El Morro to Punta Mita has once again shown surprising signs of a pulse. The area between El Morro with its upwelling's to the Marietta islands have been seeing Rooster Fish action with the average size being about 30 lbs. The Roosters are taking baits so for now this is a good location. Striped Marlin are still cruising the area but they're spread out with some schooling but not much. There have also been Rooster fish in between the Marietta islands to Punta Mita. With plenty of bait in the water Sailfish and Striped Marlin are four miles off the point. Also there have been storms up north and this is bringing more sea week to the area. Normally this is just a "dirty" mess for trolling, but for now it could be Dorado Heaven. So look for logs, sea week clumps and other debris, they're Dorado heaven! Well worth a full day fishing trip.
Inside the bay we've had a great week with some strange occurrences. If you read these articles on a regular basis you know there is a deep channel that runs from Los Arcos directly to Corbetena. Several species are famous for following this ridge. Striped Marlin are making good use of this "highway" as are Sailfish and smaller Dorado at 10 lbs. Sierra Mackerels and Jack Crevales are still in the bay but are thinning quickly, mostly near La Cruz Marina. We're coming into Fishing High Season so expect this sort of thing more and more. Bay fishing is well worth the time and effort this week so don't hesitate, motivate!
Water temperatures, the weekly Rollercoaster is frustrating with water temps reaching 78 degrees. Just about where it should be at this late spring. Let's hope the water keeps getting warmer. The bite is still late morning so sleep in. The bite is about 11:00 and the afternoon bite is after 4 p.m. The Bait situation is just about perfect, but with Red Tuna Crabs moving in it will play havoc with Tuna!
Until next week, don't forget to Kiss Your Fish!
Master Baiter's has expanded into doing Tours (about time), Airport Transfers where we pick you up at the airport and of course private tours making us a one stop shopping network. And we won't try and sell you a timeshare!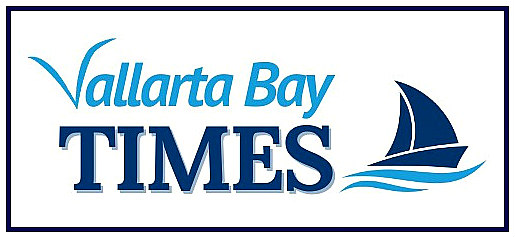 Web page: www.MasterBaiters.com.mx , Local Phone at: 322 779 7571 or our international number is: (011 52) 322 209 1128 10 to 9 local time. #MasterBaitersSportfishing on Instagram, Facebook, http://www.facebook.com/pages/Master-Baiters-Sportfishing-Tackle/ ..The trade name Master Baiter's ® Sportfishing and Tackle is protected under trade mark law and is the sole property of Stan Gabruk.