Written by Stan Gabruk, owner Master Baiter's Sportfishing & Tackle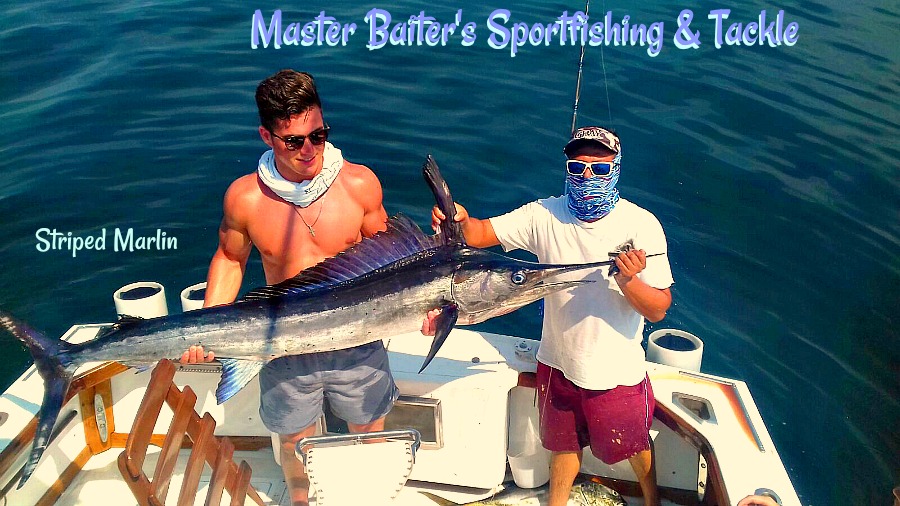 With the present conditions, things could be better for fishing. Not a great opening statement but things got weird. Water temperatures that dropped drastically a few weeks back have picked up a little. Corbetena water temperatures are up drastically but the Stripers that were in the area last week seem to have disappeared. This is what a transition period looks like. It's a rollercoaster out there right now with some days "iffy" at best. UpDate: things change quickly in the world of fishing, things have improved since I first wrote this so read on as El Morro has turned into "Striper City"
Corbetena, this week the good news is the water temperatures are up from 70 to 75 in one week! That's a drastic change as we're entering winter fishing. So things have been going back and forth drastically which of course means the local species are feeling a little "Bi-Polar". Cubera Snappers are there for the "Jiggers", Amber Jacks should be there, but no reports. Wahoo are roaming the area but they're sparse at best. Jack Crevalls to 40 lbs, Yellowfin Tuna could still be in the area, but there have been no reports. The Strippers that were here at Corbetena briefly have not turned into what we hoped for. For now a ten hour trip is probably not your best bang for your fishing dollar. Updated: Stripers have moved into the area and fishing has improved slightly.. water temps are ticking up!
El Morro has seen some Wahoo boated this week, but only a few. This could change soon, but we need to remember Wahoo are not a schooling species and will be "loners" just roaming the area. But where there is one, they is almost always another in the area. Jiggers' bottom fishing could come up with Cubera Snappers as well. Jack Crevalls averaging 30 lbs and Bonito at 20 lbs are starting to pick up in size. UpDate: Stripers are picking up in number from the back side of El Morro to Corbetena. Also Pompano to 25 lbs have increased in size and numbers as are Cuberra Snappers for the jiggers. Wahoo are very possible if willing to give it a try! Jack Crevalles are picking up in number and size as well. All and all this is your best bang for your fishing dollar right now!
Inside the bay isn't much better, but there are plenty of Sierra Mackerels up to 12 lbs for the guy looking for some fun action and great tasting game fish. Jack Crevalls haven't reached anywhere close to the numbers they'll reach soon. Again, it's that weird time of the year you see when there are no real fishing patterns. Bonito which are part of the Tuna family are picking up in numbers and size at 20 lbs and are picking up in numbers daily. Bottom fishing is producing Bass, Grouper and Snappers, if the currents aren't too strong anchoring in front of the Ameca River is and up and down situation. Some days are better than others but always worth a try.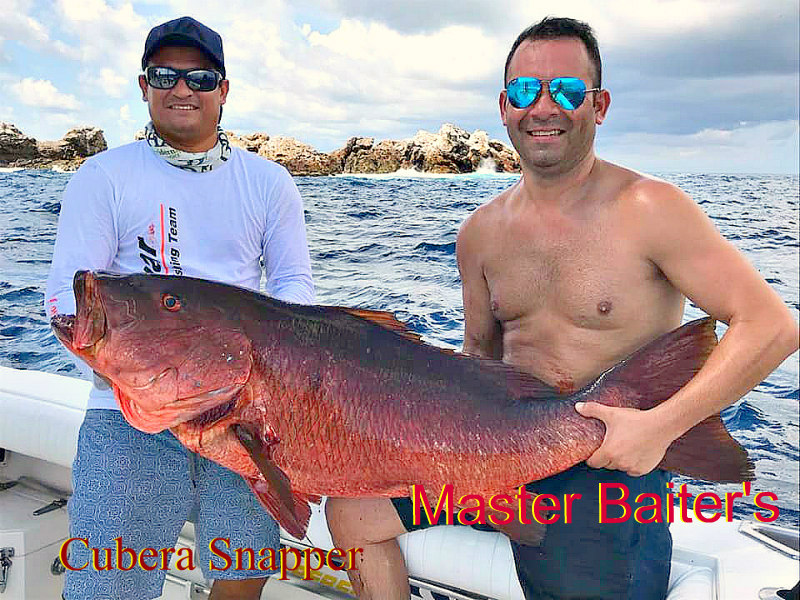 The simple fact is we're in the middle of a transition period that came early this year. Normally right after the first week of February we see the cold water arrive and then see the Bass, Grouper etc. So for now we're in a holding pattern to watch and see what happens. Jack Crevall number will be increasing shortly. Sierra Mackerels are abundant and very good eating. Bonito are fun and strong fighters but they're still on the smaller side of 20 lbs. Frankly for the moment I wouldn't suggest fishing outside the bay until we get some new information. For the family looking for some fun and just want to catch fish, that's fun and possible. If you're looking for larger game fish, they're coming, just not quite yet.
Heading out, the bite is early with Sierra Mackerels. It's later in the day for Jack Crevalls and Bonito etc. We'll keep an eye on the water temperatures for now and as always if you have any questions hit me with an email. Remembering that everything changes in three days this could be short lived, hopefully!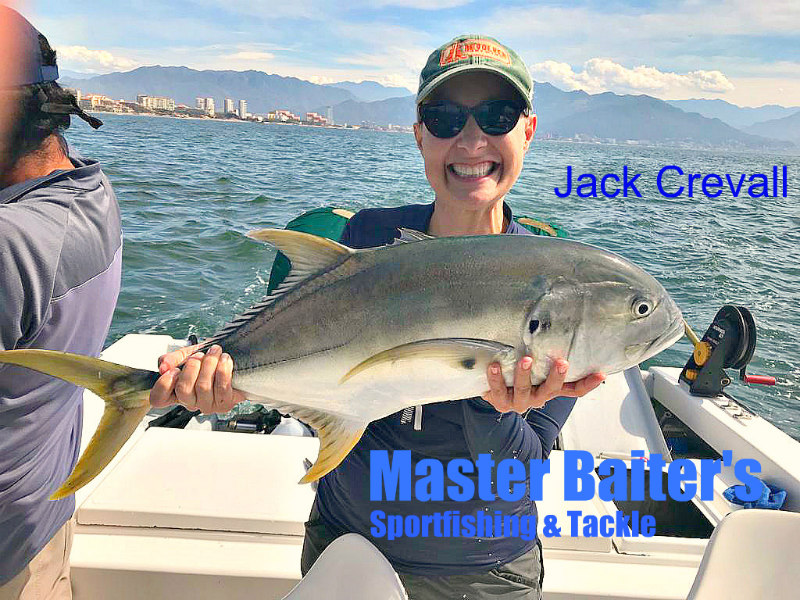 Remember we're doing private tours for anything you have in mind for groups to families with our own private transportation at reasonable rates, we can also pick your group up with favorable pricing. If interested in sharing a boat, contact us as well and we'll do what we can to "hook you up"! For those looking for Bass fishing we have the "Endless Action" trips that focus on catching "blue plate specials". And as always if you have any questions, feel free to ask us, we won't sell you a timeshare!
Until next week, don't forget to Kiss Your Fish!
Web page:  www.MasterBaiters.com.mx , Local Phone at: (044) 322 779 7571 or our international number is: 011 52 322 209 1128 10 to 9 local time. #MasterBaitersSportfishing on Instagram, Facebook, http://www.facebook.com/pages/Master-Baiters-Sportfishing-Tackle/ ..The trade name Master Baiter's ® Sportfishing and Tackle is protected under trade mark law and is the sole property of Stan Gabruk.