Here we are again, Week four in the "Bubble". I don't know if it's a current or if there is some underwater volcanic activity, but the water is still warm and blue off Punta Mita. If you read last week's fishing report, this will be about the same. Warm water off Punta Mita had most of the action this past week. That doesn't exactly mean the fishing is off the hook. But what it does mean is if you're targeting Striped Marlin, Sailfish, and Dorado, this is your best option. But on the other hand, a six hour trip in the bay is full of arm burning action. So it all comes down to "What do you want"? Smaller gamefish with a boat load of fish. Or do you decide to head for an eight or even twelve hour trip targeting the remaining summer species? Or do you save the time and money, hit the smaller "tasty" gamefish in the bay and have the time of your life? It's a decision only you can make amigos!
This past week was full of rain and wind, but the fishing is still improving. As far as unexpected weather surprises go, we're doing pretty well. Just the normal seasonal rains. You'd think rain would be bad for fishing but in reality it's best in the rain! Fish get excited and come to the surface, which makes your chances of boating an "excited" fish much better. Naturally with rain, areas near the river mouths will be coffee colored, not a preferred condition at all. But in the areas away from the mud in the bay, things have improved as well. When it comes to the deep water fishing grounds, Dorado are both picking up in numbers and size! Sailfish are also picking up in numbers as you'd expect. Haven't seen any Black Marlin this year, that's not normal at all. But on the other hand, we're happy to still having Yellowfin Tuna at Corbetena! At this time of the year the deep water locations is where your best fishing will be for the near term. Inside the bay, there is still great fishing, but you won't find Marlin, Sailfish and Tuna for the most part.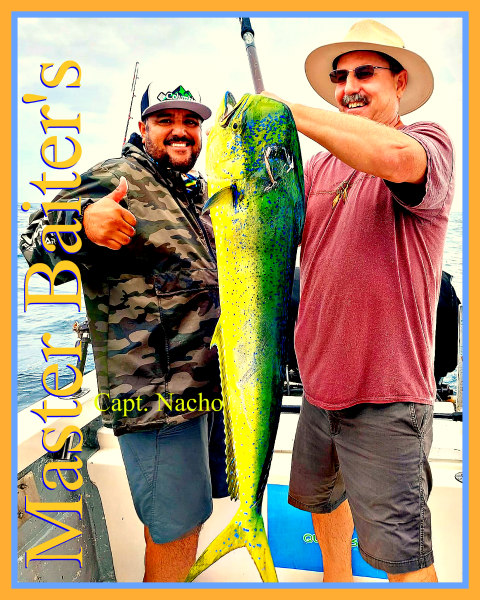 Almost two weeks after Hurricane Nora we finally have fish moving back into the area. We're still having the seasonal rains so the bay will mostly have river fed dirty water. We also have mature trash lines which is a fisherman's friend. After the Hurricane we still have a massive amount of floating debris in the form of tree stumps, logs, furniture, you name it, it's out there floating. Needless to say it's a navigation hazard. But for Dorado, debris like this is heaven. The deep water fishing grounds have great, if not perfect fishing conditions as they "reload" with Sailfish, Dorado and more. We always have fishing challenges, the "payoff" is when you find the "solution"!