Written by Stan Gabruk, owner of Master Baiter's Sportfishing & Tackle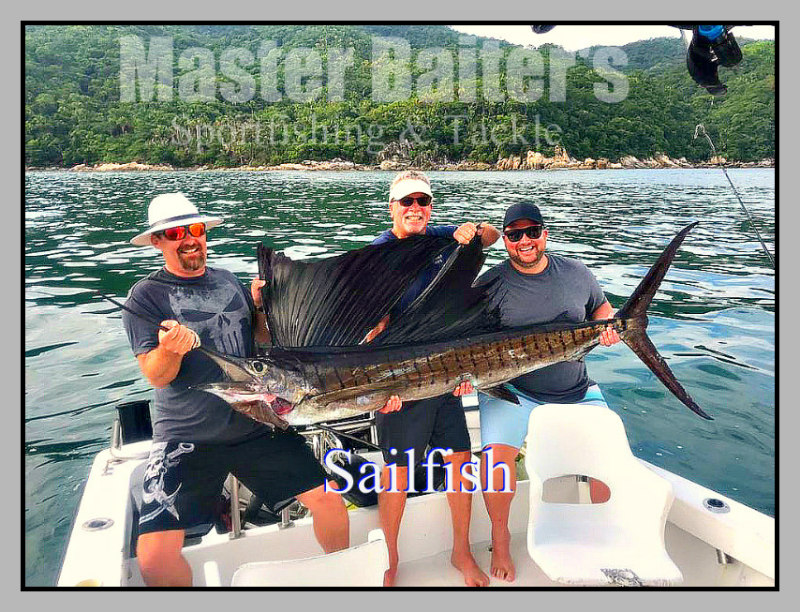 Sometimes in the world of fishing we have to ask ourselves "Where am I and how did I get here"? About a week or so ago we had a Hurricane "swipe" us and caused havoc for fishing, not to mention the city. We know fishing either gets great or horrible and the later was the case. But that was a week ago and frankly little has changed. With perfect water temperatures, blue water at the deep water locations of El Banco and Corbetena, things are still "iffy". Yes there are fish, but with strange currents things are pretty mixed up. But there are finally signs of life and conditions are great with abundant bait and increased fish moving in.
Yes folks, it's a bit frustrating right now being in the height of our fishing season just to have the currents work against you. Starting with El Banco or The Bank, bait is super abundant, very few fish. Some Black Marlin and Blue Marlin have been seen and boated, but that's about it. FYI the Marlin boated hit plastics, so live bait may not be your best friend. Beautiful Blue Water, disappointing results. Corbetena is a little better, but not great. With Blue water and plenty of bait there are some Sailfish, Blue and Black Marlin from 350 to 500 lbs. Strangely enough no Dorado! There are Yellowfin Tuna in scant amounts about ten miles north of the rock. I've been a little shy to send people to this area for a reason, stay tuned.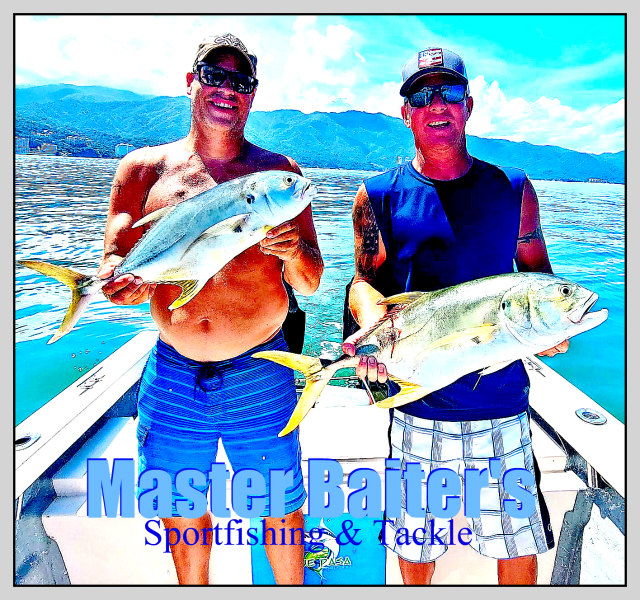 The mid-range fishing grounds of the Marietta Islands, El Morro to Punta Mita are faring a little better. If you watch Facebook, you'd think they're catching Dorado at will, but that's not exactly the case. My friend Ralph just spent a week with a close friend and for the first few days couldn't find a fish and he was with one of my favorite Captains sharing his knowledge, it didn't make a difference. Having said that the last few days have been a bit different and there are Dorado at the point of Punta Mita if you find a log or stump etc. If you do find floating debris the Dorado will be in the 20 lb range. It may be worth a trip to this area, but you're still rolling the dice. If you're prepared to use some fuel, the sandy beach areas north of Punta Mita will have Rooster fish and Sailfish offshore. El Morro with it's upwellings is prime for Rooster fish as well. There are some Dorado, but it's not easy, feeling lucky? I'd give it a day or two and then check in with me to see what the deal is. Ralph did wind up catching one Dorado, but it took him four days to do it.
Strange as it may be, inside the bay, the place that's not supposed to be performing is doing pretty well actually. The area south of Los Arcos is seeing good sized Rooster fish at 25 to 40 lbs off the sandy beaches of Punta Negra. Jack Crevalles to 35 lbs, Possible Dorado if you find clean water to 20 lbs, Pompano as well on a sandy beach. It's crazy, but that's what we have right now. It's still summer so the rains will continue of course. But the area south of Los Arcos and the local rivers should have the most favorable conditions. Further south near Yelapa there have been some smaller Tuna if you use sardines for chum. Buenos Suerte.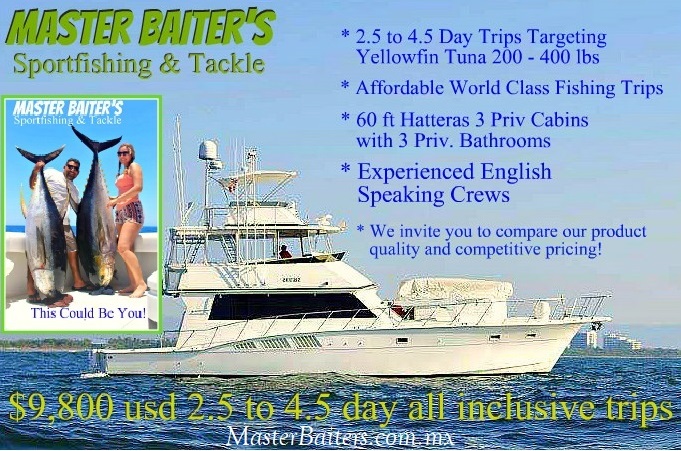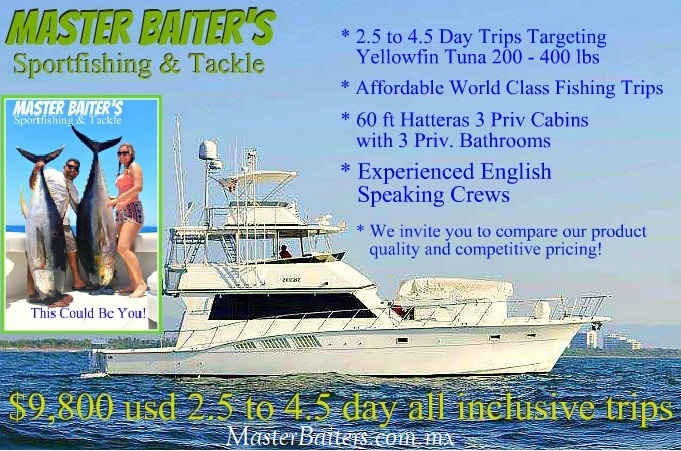 This has been a long stretch of strange conditions but this won't last much longer. Strange currents and unexpected are the culprit. Things will return to normal but in the meantime water temperatures are perfect, there is plenty of bait and we have fish, just not in the numbers we're used to. If you're heading out the bite is still midmorning so sleep in a bit. Plastic baits may be better than live bait so make sure you're mixing things up out there. Water temps are perfect at 88 which frankly is a little cool for this time of the year. I've been hearing people throw "La Nina" around, it's possible. For now be sure you understand the challenges before you head out, remembering things change in a heartbeat. So keep your ears open and keep reading these articles. Just a reminder I do video fishing reports and newsletters. Interested in getting my info direct, go to my site and sign up at the bottom of any page. That's a good place to start and people love the videos. You see I'm the only reliable source of fishing in formation in PV, but only because others are plain lazy. Check it out!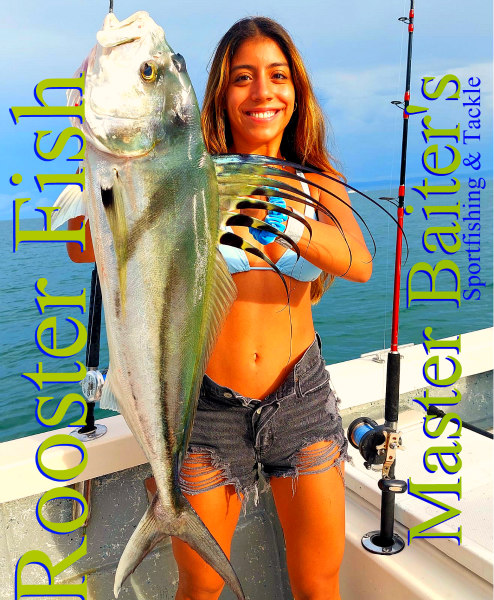 Until next week, don't forget to kiss your fish!
Web page: www.MasterBaiters.com.mx , Local Phone at: 322 779 7571 or our international number is: (011 52) 322 209 1128 10 to 9 local time. #MasterBaitersSportfishing on Instagram, Facebook,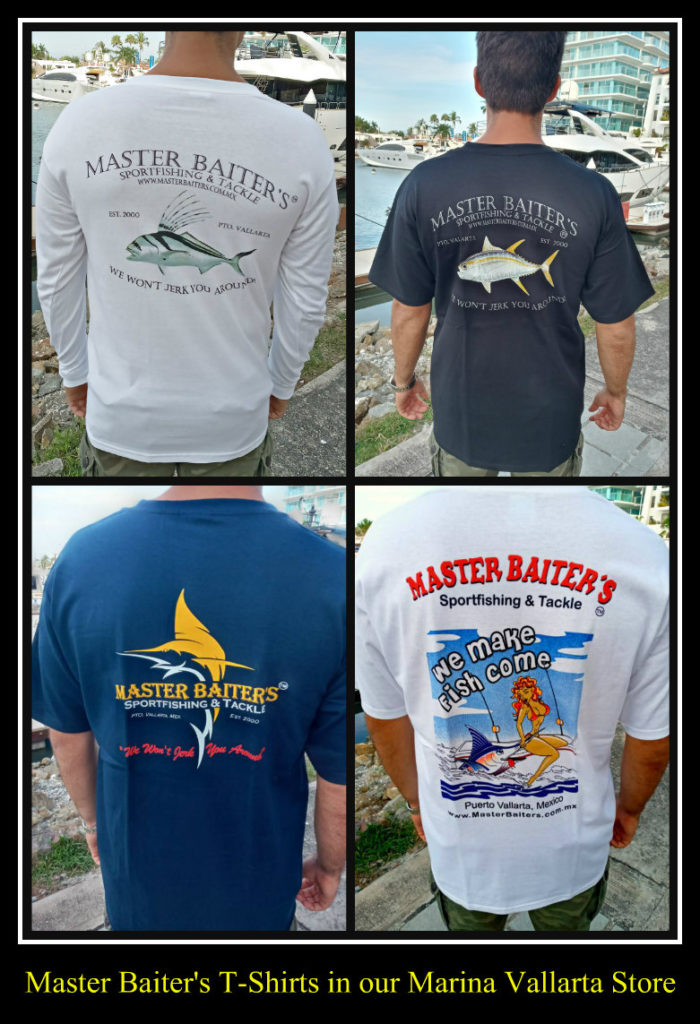 http://www.facebook.com/pages/Master-Baiters-Sportfishing-Tackle/ ..The trade name Master Baiter's ® Sportfishing and Tackle is protected under trade mark law and is the sole property of Stan Gabruk.