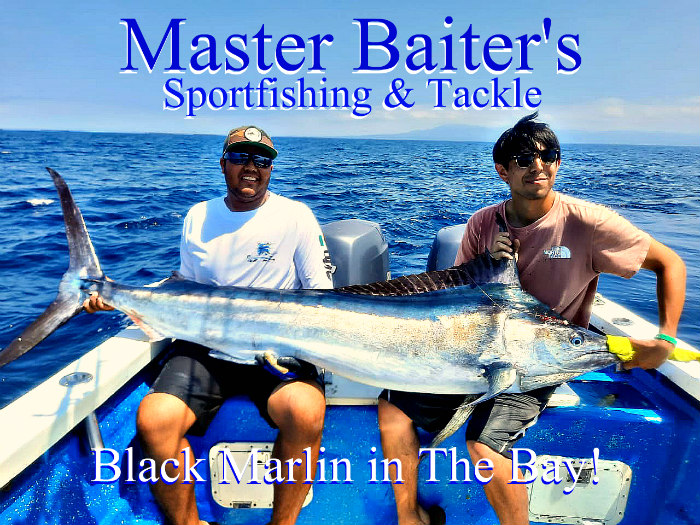 This week we've built on the outstanding fishing conditions of last week. With the seasonal rains, we now have a trash line! Water temperatures have stayed much the same and with the changing summer currents we have plenty of bait at all our world famous fishing grounds. For now there have been some surprising changes, weird actually. For those willing to take the risk, longer duration trips can produce larger Yellowfin Tuna, Marlin, Sailfish and more. For the family guy looking for a fun day on the water, shorter duration with plenty of action. For now I can't remember a better July when it comes to fishing. With Hurricanes pushing fish in the area, I can't imagine conditions being any better than they already are for July. That doesn't mean you won't have a "bad" day now and again. But for now the fishing is great and should only improve from this point onward into fishing's high season!
First, I should mention that we mostly talk about Corbetena and El Banco, 35 or 50 miles respectively out from Marina Vallarta. But the whole area, especially about halfway between these two great locations you'll find a fertile fishing wonderland. Now most ignore this area, but this area is where we have had many a tournament winner find the "promise land" when it comes to fishing. Having said that we're seeing Yellowfin Tuna at Corbetena and possibly all the way to El Banco. This week the rock had Yellowfin Tuna in the 40 to 200 lb range. Now like always you have to hit the bite at the right time. This week Yellowfin Tuna were hitting the late bite, after 7 p.m. Most boats are back long before this hour, and that's the rub. Fishing doesn't always happen in predetermined time frames. Sailfish and Marlin don't seem to have the same issues with the Moon and tides. We're seeing Blue Marlin move in the area now, Blacks are making an appearance as well, but barely. With Dorado in large number, but smaller sizes, you don't have to hit the rock for Dorado for the moment. Cubera Snappers are great for the bottom fishing guys. With plenty of Skip Jack Tuna, Sardines, Google eyes and more, bait is not an issue. FYI: Dead bait may be the secret if you can't get them to hit live bait. Lures are also an option. No real information from El Banco but for now, anything is possible.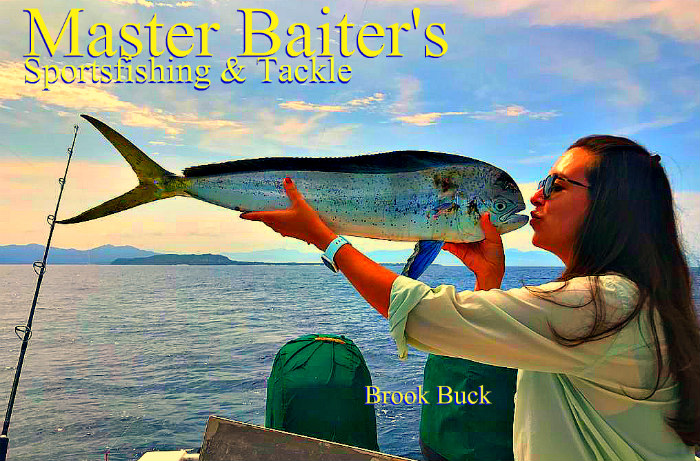 El Morro to Punta Mita is alive with action. For now, like the last few weeks, Punta Mita is probably your best fishing area for an eight hour duration. And like the previous weeks, six miles out is about as far as you should be when dropping baits. Things change, but for now, this is a good rule of thumb. With Dorado in small to larger sizes are all over the place. Throw the babies back. Striped Marlin seem to be thinning out with only one sighting this week. Jack Crevalles, Bonito and possible Rooster fish at the reefs north of Sayulita and sandy beaches. This entire area is worth the effort. Be advised, some days with bait being what it is, it can be hard to grab the attention of the locals. Find a log or clump, then you've found a Dorado paradise.
Inside the bay is weird. This week we had a 210 lb. Blue Marlin boated four miles off Nuevo Nayarit, aka Nuevo Vallarta. Sailfish and Dorado are being boated off Los Arcos almost on demand. Dorado here are still small and larger sizes mixed. Many in the 20 lb range and many under 12 lbs. We still have Jack Crevalles in the bay, but they seem to be moving out as well. Bonito are still happening, but Sierra Mackerels are off season as of now. Doesn't matter, six hour trips are made for the family.
The bite is still midmorning so be at your favorite fishing grounds before 08:00 if possible. With the trash line lures that mimic Dorado of green, yellow and black are a great option. Water temperatures are between 84 and 86 degrees, perfect. And remember we may have rain in the mornings. Not rain, but condensation coming down. Normally by mid-morning the rain and condensation burns off and you'll be "dry". So don't sweat the weather and be prepared for wet mornings.
Until next week, don't forget to kiss your fish!
Web page:  MasterBaiters.com.mx , Local Phone at: Our international number is: +52 322 209 1128. #MasterBaitersSportfishing on Instagram, Facebook: Master Baiter's Sportfishing & Tackle. The trade mark Master Baiter's ® Sportfishing and Tackle is protected under trade mark law and is the sole property of Stan Gabruk.
Written by Stan Gabruk, owner Master Baiter's Sportfishing & Tackle