Written by Stan Gabruk, owner Master Baiter's Sportfishing & Tackle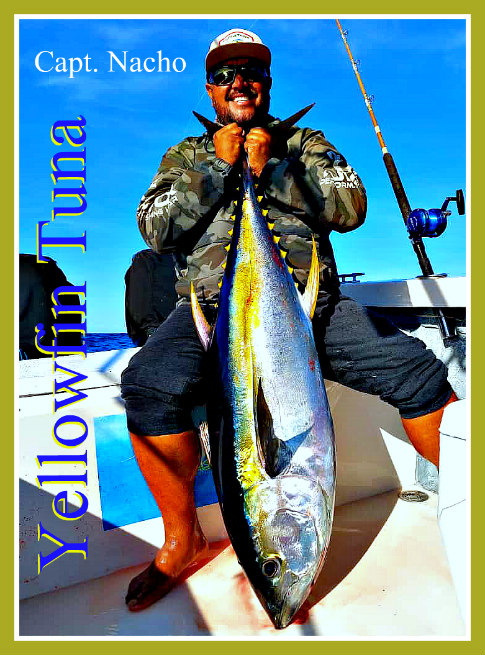 It looks like our Fishing grounds are in a season of contradictions. With lingering warm climate into winter and cooling water temperatures have created the contradiction. Black Marlin have finally decided to join the party, as water temps drop? Dorado are plentiful everywhere, yet they don't like water temps on average under 80 degrees. And having said that, the ultimate contradiction is the fishing is great even with dropping water temperatures! Short days, long days, it doesn't matter. If you're serious about fishing and you're looking for a "no-brainer" fishing day, now would be a good time to jump on on a boat and abuse this fishing opportunity of the year.
Starting once again with Corbetena, there have been some interesting developments, Yellowfin Tuna for one. Yes folks Yellowfin Tuna have jumped from the anemic 20 to 60 lbs of last week, to a surprising 60 to maybe 200 lbs. Now before you get too excited there was only one report of a 200 lb Tuna, but where there is one… Black Marlin have finally showed up and they're in the 200 lb range. As are Blue Marlin. Haven't heard of any Stripped Marlin, but they're out there. Throw in Dorado, Sailfish, Jack Crevalls, topped with plenty of Skip Jack Tuna for Bait and you've got a recipe for life long memories!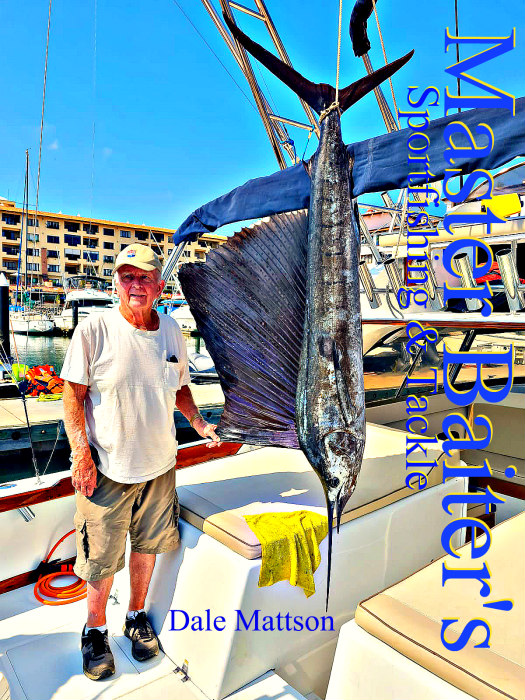 Once again the area from El Morro to Punta Mita is mostly Dorado and Sailfish. You'll also see Jack Crevalles 30 lbs, Bonito, and with the cooling water jigging could produce Amber Jacks and Cubera Snappers, that's at El Morro. Punta Mita is all about Dorado in the 25 lb range and Sailfish. But wait, there's more. With Skip Jack Tuna everywhere, Black and Blue Marlin are off the point of Punta Mita chasing this favorite bait. With bullet Bonito, Goggle Eyes and a host of other bait the draw of larger species should continue. This is an Eight hour trip and well worth the time. A side benefit you most likely will come across whales.
Inside the bay, just like everywhere, Dorado are still running strong. We have seen a tick or two drop in numbers, but a good captain will find a "way". We've seen some good sized Sailfish as well in the bay. If you boat a sailfish like the one pictured by Dale, you should get directly on a plane to Vegas. Anybody that lucky should just go with the flow, ja ha. Jack Crevalles, a cold water species is picking up in size and numbers. Sierra Mackerels, tasty and small, but very abundant will enjoy the availability and great taste. Skip Jack Tuna are small and tasty. Even Snook are possible in the 20 lb range. Any structure could be a Dorado goldmine, so don't pass any debris or logs in the water.
For now it's hard to understand what's happening with water temperatures and climate. Remembering that climate is always a result of water temperatures, you'd expect cooler air temps. But it's not "Global Warming" or whatever you want to call it, it's normal. Bait is plentiful, but at times lures and dead bait are better options. Blue water is a plus, but cooling water temps will most likely lead to an early winter fishing season, stay tuned. And the last detail of course is the bite, which is a moving target. Inside the bay the bite is early, but outside the bay, it's after 09:00. Many of "my" captains are hitting the Mackerels early, then moving on for Dorado. So don't pass the Mackerels because they taste great, are fun for the younger family members and are abundant! If you can, get on the water!
We are back to Sharing Boats again. You can now sign up for my weekly video fishing reports on YouTube. If you need tours, private or group, or even airport transfers, why not handle it all in one place, we make it easy!
Until next week, don't forget to kiss your fish!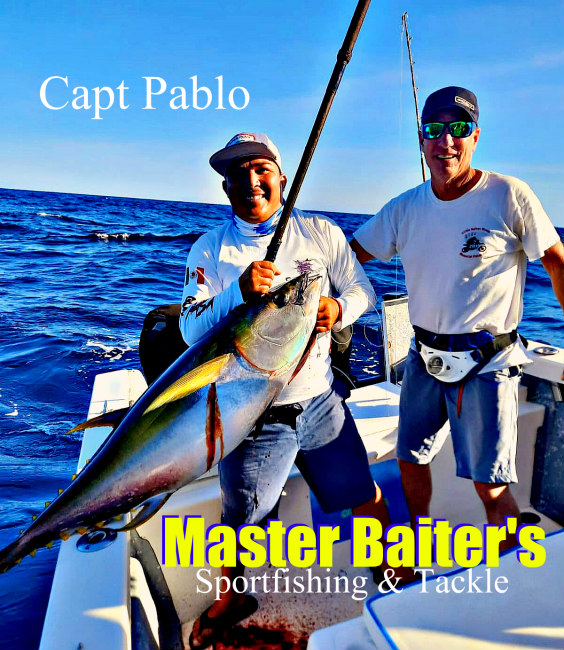 Web page: www.MasterBaiters.com.mx , Local Phone at: 322 779 7571 or our international number is: (011 52) 322 209 1128 10 to 9 local time. #MasterBaitersSportfishing on Instagram, Facebook, http://www.facebook.com/pages/Master-Baiters-Sportfishing-Tackle/ ..The trade name Master Baiter's ® Sportfishing and Tackle is protected under trade mark law and is the sole property of Stan Gabruk.