Written by Stan Gabruk, owner Master Baiter's Sportfishing & Tackle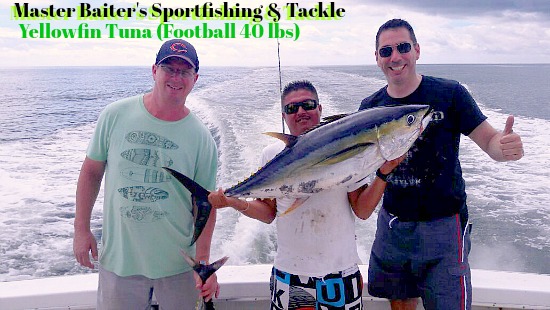 Every year about this time we start to see the currents change, water temperature drop and now the types of bait have changed. We get periods of time where we get Squid and tiny Shrimps in the water which can be frustrating. Then we get these Red Crabs. We call them the Tuna Crabs, they float and travel with the currents and when they're around, you have a major challenge. Right now we have both so it's a double whammy. But it's not just about bait, water temperatures are in a "free fall" right now, but we still have warm areas and that's the real story this week!
Let's start with the "iffy conditions". Iffy because water temperatures are dropping and massive bait in the form to tiny Squids and Shrimps have moved in. Hard to mimic these baits and every species out there are just chowing down and stuffing themselves. Big fish, small fish, they're all just happy as can be stuffing themselves. The challenge is to get them to turn their heads. Then you throw the "cursed" Red Tuna Crabs in the mix and at that point you'll be glad you have a real captain that's experienced. The "talkers" are always going to make excuses. At Corbetena this week fishing was "iffy" for sure. Sailfish for some reason have moved back in the area as have Striped Marlin. Of course some days they're "in" and other days they're "out". The whole area is in transition which is normal. For now it's going to be work to catch larger species at Corbetena. Now El Banco is a little different right now. Sailfish and Striped Marlin were thick on Tuesday, Wednesday they were nowhere to be found. Fish move and they're moving. What does this mean, well you can't expect to find fish where they were yesterday. For now the deep water locations are still producing, but at what cost?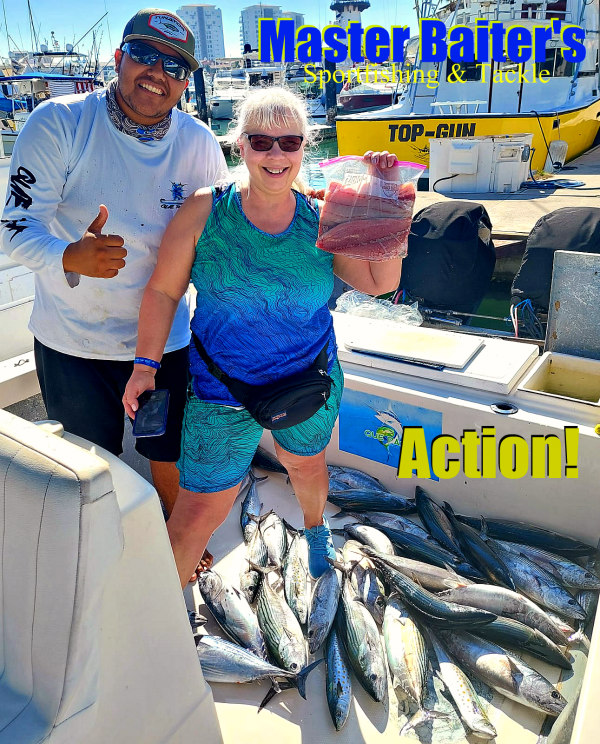 Moving closer in we still have the warm water "bubble" 6 to 12 miles on a 330 heading from Punta Mita (soon to be renamed Punta Nayarit). There you'll find 80 degree blue water! So, you'll find the Sailfish and Striped Marlin roaming this area. I'm frankly surprised it lasted a week and why this area is warm is a mystery to me. Dorado are still running the area and with warm water it possible to boat a Dorado or two. Throw in Jack Crevalles, Bonito and possible Rooster fish at a sandy beach surf line and you'll have a full day of action! And as always, there is always a "luck" factor. So, are you feeling lucky?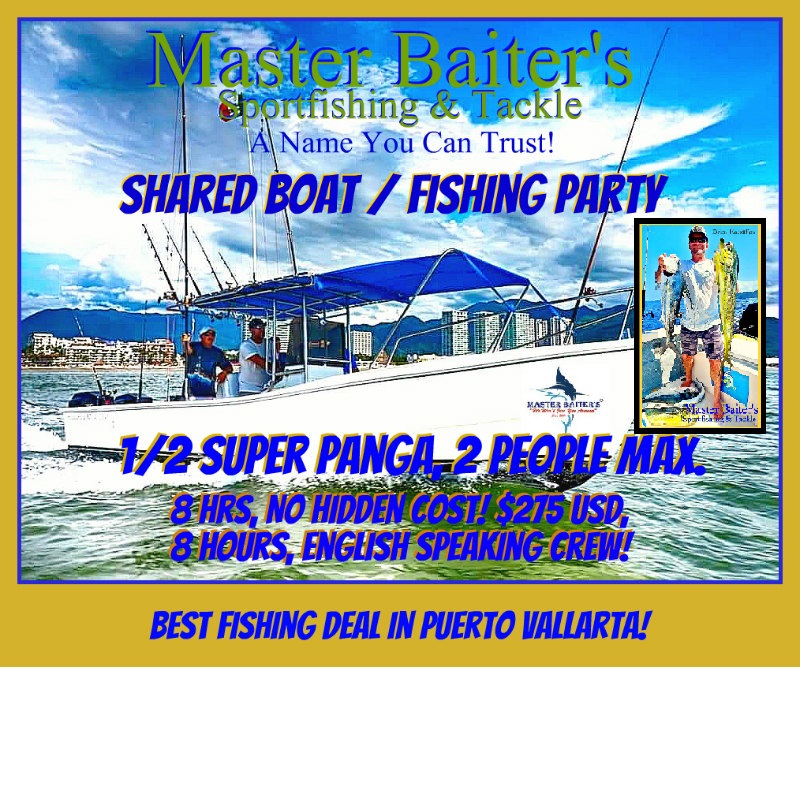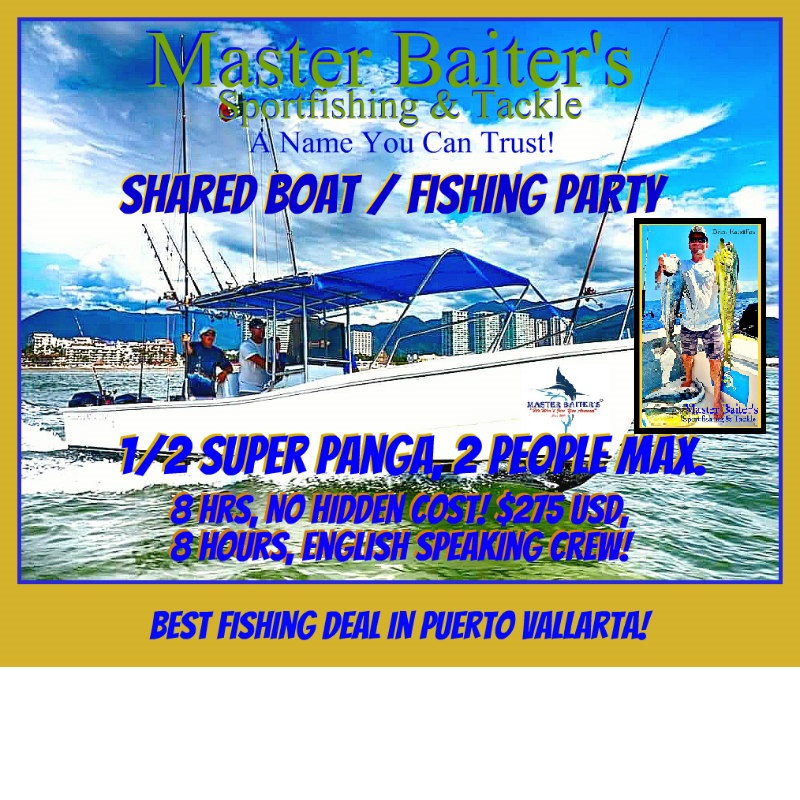 Inside the bay things are pretty much the same. We're still seeing the occasional Dorado in the 15 lb range. Jack Crevalles are everywhere and nowhere. What does that mean? Well they won't be where they were yesterday! Last week one day in front of Nuevo Vallarta to La Cruz was Jack Crevalle heaven. Today, who knows? Bonito are running 20 plus pounds. Sierra Mackerels are small but plentiful and great tasting. Snook around the river mouths and of course around any structure you'll find plenty of smaller fish action. Of course if you're trolling, you may come across a Whale or three and you'll just have to "suffer" until they move on!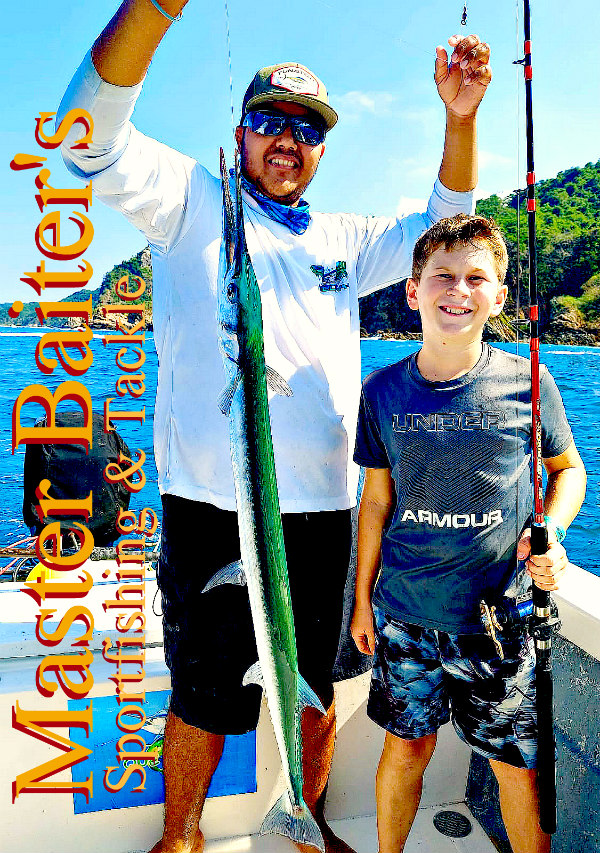 We're still catching larger species, but the water temperatures are dropping and soon any billfish will be long gone. Nothing new about that, but we'll be seeing Snappers, Bass and Grouper moving into the bay. Jack Crevalles will be our "bread and butter" species in the bay. Cubera Snappers and Amberjacks will pick up in numbers for those who don't mind Jigging. The point being the fishing will continue to be great, but they'll be smaller, cold water species. Water temperatures are still 74 degrees and will continue to drop. But for now the "bubble" is warm and this is where you want to go for billfish and possible Dorado. The bite is still around 09:00 so plan accordingly.
Looking for tours, Airport transfers and somebody to freeze your catch, call us, we'll fix you up.
Until next week, don't forget to kiss your fish!
Web page: www.MasterBaiters.com.mx , Local Phone at: Our international number is: +52 322 209 1128. #MasterBaitersSportfishing on Instagram, Facebook: Master Baiter's Sportfishing & Tackle. The trade mark Master Baiter's ® Sportfishing and Tackle is protected under trade mark law and is the sole property of Stan Gabruk.