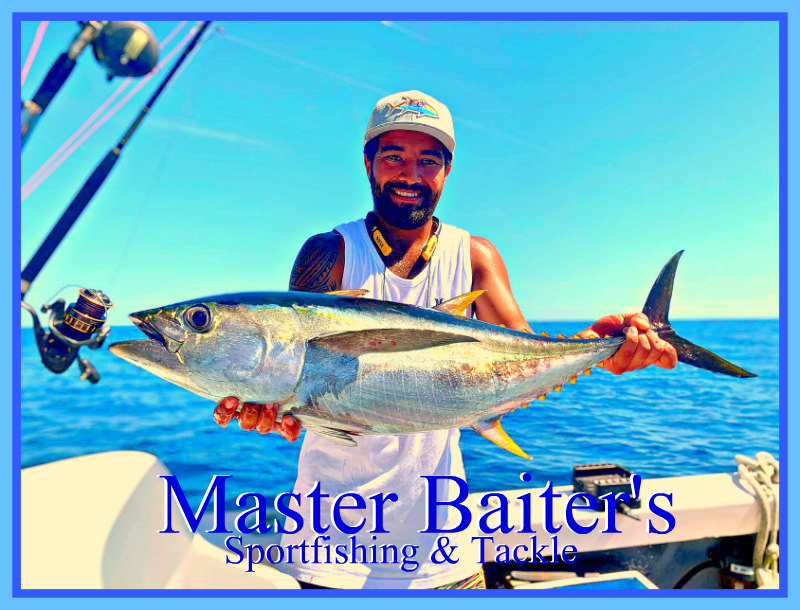 When we come to this time of the year, everything is in a state of flux. With changing currents, then one day there is blue water, the next is the clean green water comes back. This is not unusual, in fact it's more or less normal. It's just very early in the summer fishing season to have more stable conditions as we continue the seasonal transition, nothing complicated. But we are seeing subtle and constant improvements by the day. The strong currents of a few weeks back that brought with it the larger Black and Blue Marlin have relaxed. For now we have most of the favorite species people are looking for. Sailfish, Dorado, Tuna, Marlin and more are already here. Sounds great, I know, but the whole thing needs some time to jell. Right now with all those famous species, massive amounts of warm water bait has come with them. Now this is a double edged sword, too much bait means it's hard to get these fish to check out your "presentation". Not enough bait, and they all leave. The good news is these species are filling in the entire area in all the different fishing grounds right now there are serious possibilities. With so few boats heading out in this slow part of the year for tourism, what I'm seeing could be just the tip of the iceberg. People are catching fish, but first you have to be on the water for the "action to begin".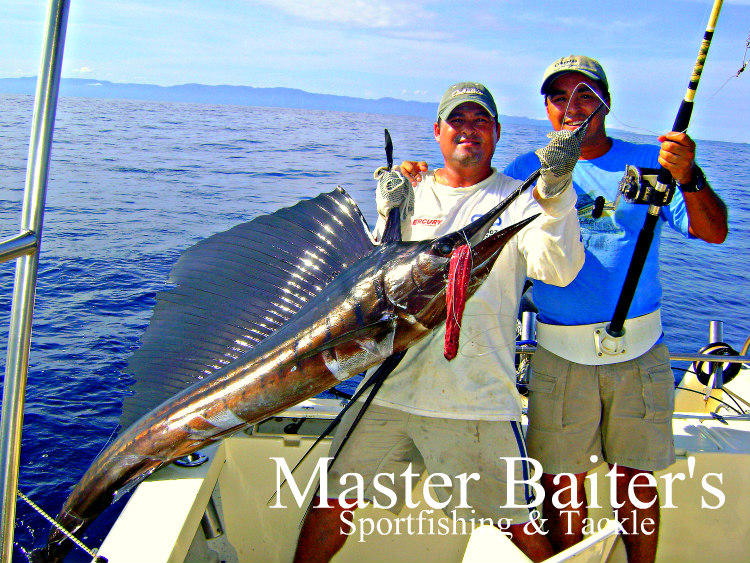 Again, not much has changed since last week. Straight up, we're still in the aftermath of the changing of the seasons. Warm water species are still moving in, cold water species are still here but thinning in numbers. Corbetena has been plagued with massive amounts of bait in the form of SkipJack Tuna around 12 lbs. and other natural baits like Ballyhoos, Sardines and flying fish. This week there has been some success using downriggers since these baits have been hanging out at some lower depths. Check your electronics, but 60 feet is a good place to start when setting the depth.. Having said all that, we had a boat go out yesterday, they only wanted to target Yellowfin Tuna, so we went straight to the rock and stayed there. Magnifico boated two 60 lbs Yellowfin Tuna for the whole 10 hr fishing day and is necessary if you want Tuna! Also, there are Black and Blue Marlin in the area, nothing boated the last couple of days, but with very few boats going out hard to gauge things. Frankly, early in the season or not, the water is going from clean green then back to blue. It isn't affecting the fishing any for some reason. For now, I'd Target black Marlin, they can run with Tuna, and if there are any Tuna you'll run into them. Sailfish are out there as well, but we haven't seen many boated this past week. The decision to risk your precious fuel dollar, only you can measure your risk factor. For now heading to Corbetena could be worth the effort. And with the other species available, you'll have a fun day. Right now we're on time when it comes to what's happening now. The "rub" is, everything can change in a heartbeat… El Banco is also still showing signs of life. Spinner Dolphin have been running with 40 lb Football tuna. Blue and Black Marlin are also enjoying the abundant Skip Jacks as bait in the area. Once we see the "full time" blue water, everything will change for the better. Stay tuned!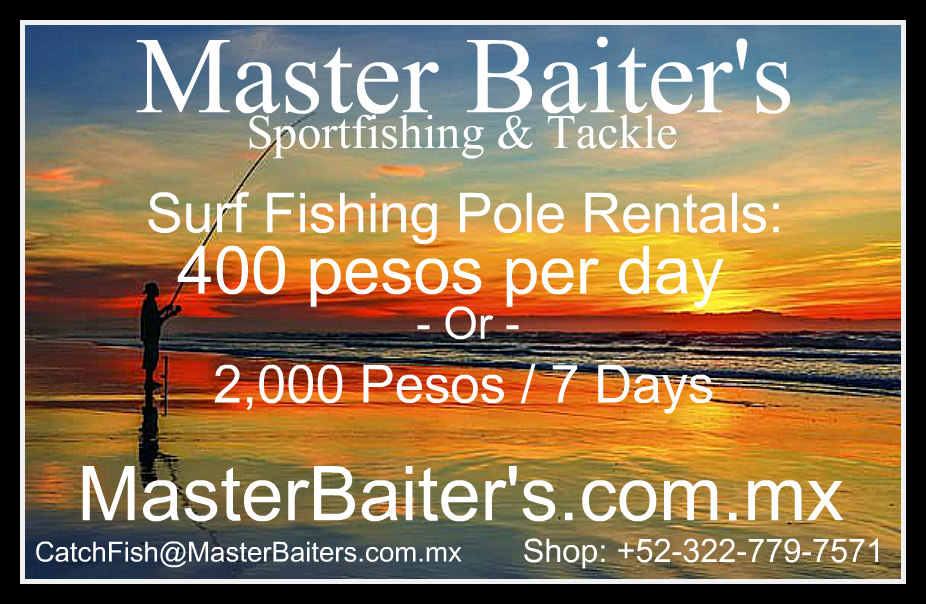 It seems the area from El Morro to Sayulita is a little "tight". There are Dorado to 15lbs, find one of the buoys in the Punta Mita area and you could have a great day. Sailfish are in the area and once again it comes down to the luck of the draw. Rooster fish are still at Caballeros. But be advised, the Rooster fish are thinning in numbers and getting smaller in size. You will also still find Jack Crevalles to 35 lbs, Bonito to 25 lbs, Sierra Mackerels and more. For now I'd be a little hesitant to head to this area until we get a better feel for what's happening in this area.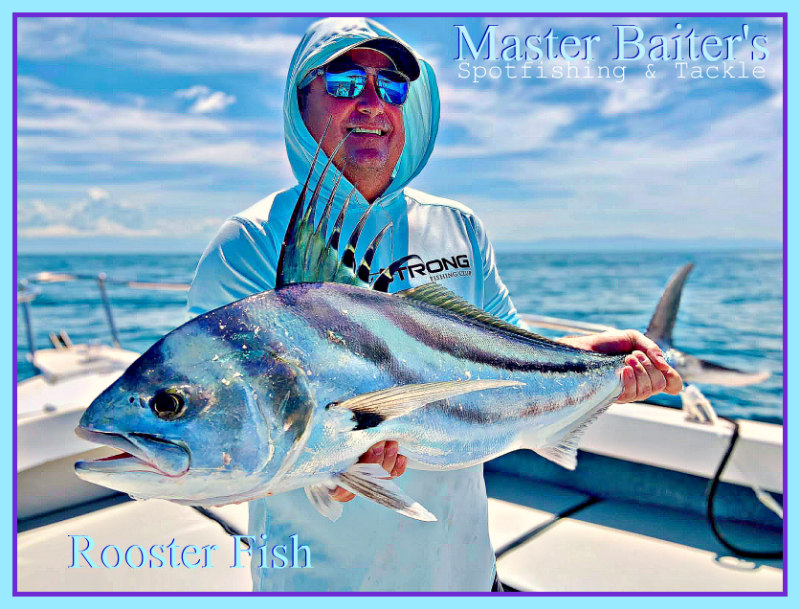 Inside the bay is once again, much the same. Jack Crevalles are finally thinning in numbers, but are still findable at La Cruz, the middle of the bay and of course all around Los Arcos. Sierra Mackerels are plentiful for now, but the good news is there are smaller Dorado in the 10 to 15lb range. The Dorado numbers are picking up in size and numbers as well. The water in the bay is both blue and clean green. This will change soon. I suggest a six hour fishing trip in the bay, opposed to a four hour trip.
The bite is still Simi-early, happening about 08:00, so give yourself time to get to your chosen fishing grounds by about that time. Bait is moving in again, no surprise, this will only improve the conditions in the long run, but may be a pain in the drain for a few days. Water temperatures are still hanging at 84 degrees and this is perfect! By the time we reach early July, conditions will be more to the liking of our world class species. And as always, if you have any questions, feel free to ask.
Until next week, don't forget to kiss your fish!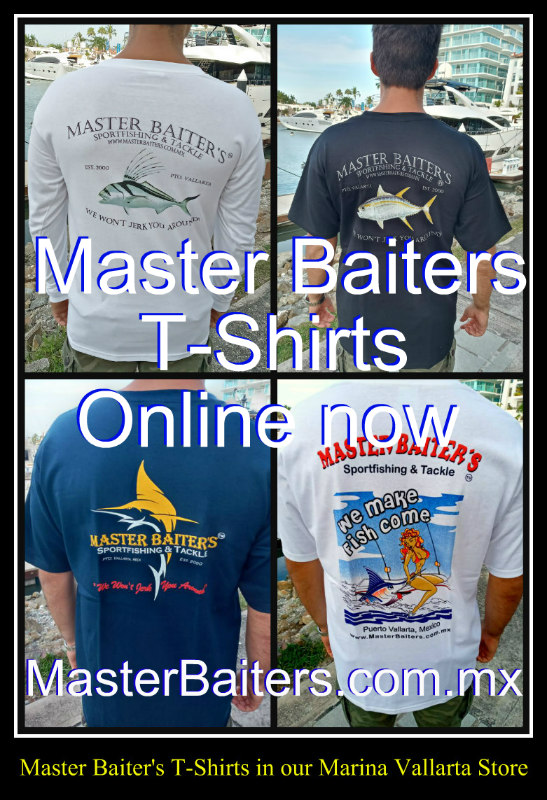 Web page: www.MasterBaiters.com.mx , Local Phone at: Our international number is: +52 322 209 1128. #MasterBaitersSportfishing on Instagram, Facebook: Master Baiter's Sportfishing & Tackle. The trade mark Master Baiter's ® Sportfishing and Tackle is protected under trade mark law and is the sole property of Stan Gabruk.