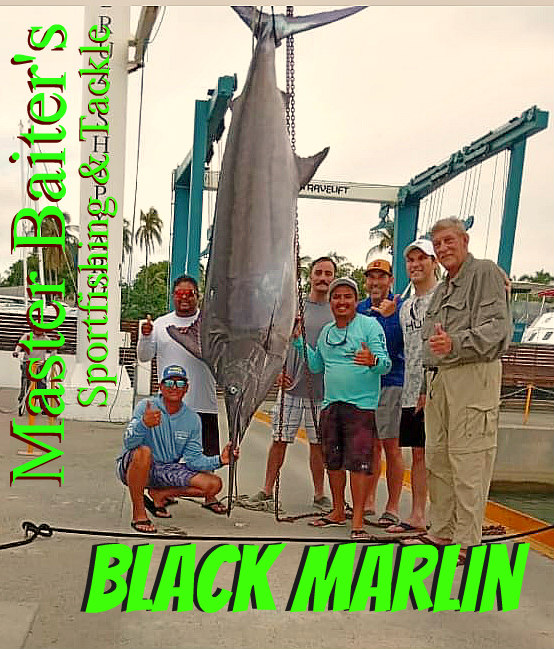 It never fails, people will always walk in my shop and ask me "when is the best time of the year to go fishing in Puerto Vallarta?" The answer to that is "Right Now"! It all really starts to "jell" around the middle of September, but Oct. 1, Fishing High Season officially begins! "Fishing High Season", what does that mean? Well, if you're looking to have the fantasy of catching a specific fish or rather species, you've got a 90% chance of boating your fish fantasy! We've seen an explosion of Dorado in most of our Puerto Vallarta fishing grounds. Head out a little farther and it's all about Sailfish. Hit the deep water fishing grounds and you'll have so much arm burning action, you may give up and come in early! With a perfect bait situation, blue water and Trash Lines, you have so many options it's hard to decide. But one thing for sure, long day or short day, you won't be sorry you hit Puerto Vallarta's world famous fishing grounds!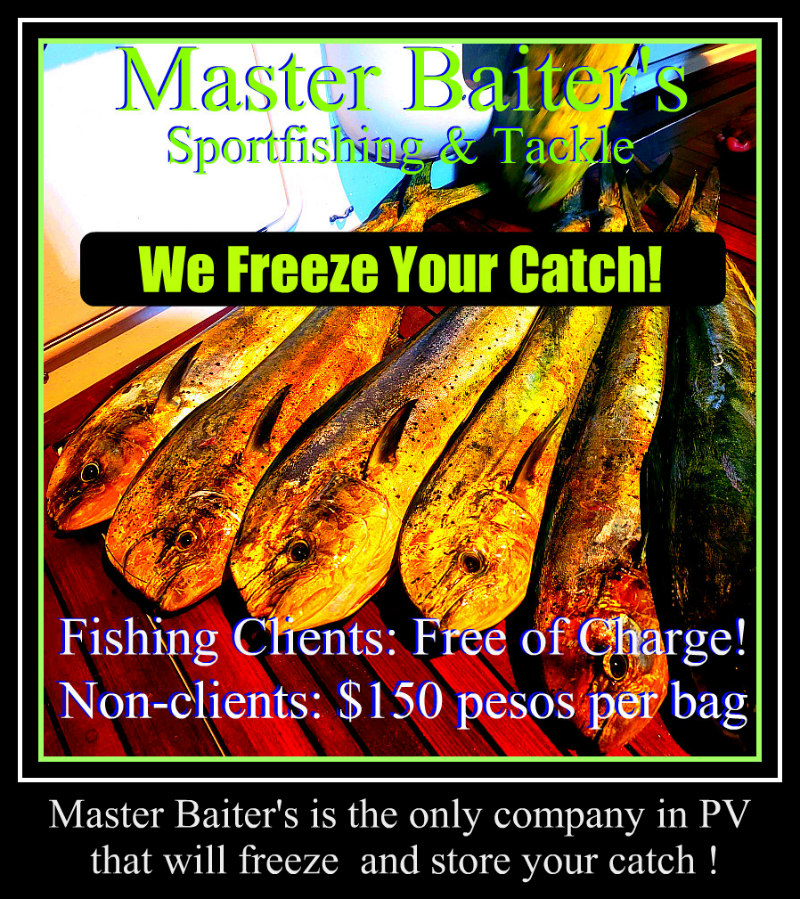 You know I wait all year long to be able to write about the exact fishing conditions we have now! Those looking for the rare Black Marlin from 300 to 700 lbs will find them around the high spots at El Banco. Blue Marlin are also in the area running the same size. Yellowfin Tuna this week were smaller in the 25 to 45 lb range. But I know there are much bigger Yellowfin Tuna at the high spots, but you have to hit the bite right, especially when the moon if full. Running the area are also large Dorado, Sailfish too! If targeting Black Marlin, this is the place to be. Now if you're looking at Corbetena, this area is doing well. Dorado at 30 lbs plus, Sailfish, Yellowfin Tuna possible but running in smaller sizes under 100 lbs. Blue Marlin are also running around the rock at Corbetena. With plenty of skipjack tuna, there is no shortage of available baits. One little secret, keep an eye on the water temperatures with those expensive electronics, find an area where the water is just a degree or two cooler, and you'll find your opportunities there! One thing to be aware of, the recent heavy rains have produced the dirty, coffee colored water we have to deal with. But this dirty water is only on the surface and as you're trolling you can see the blue water underneath by about six inches. The water doesn't get blue until about ten miles before you come to the rock, but don't' worry, trolling isn't a problem.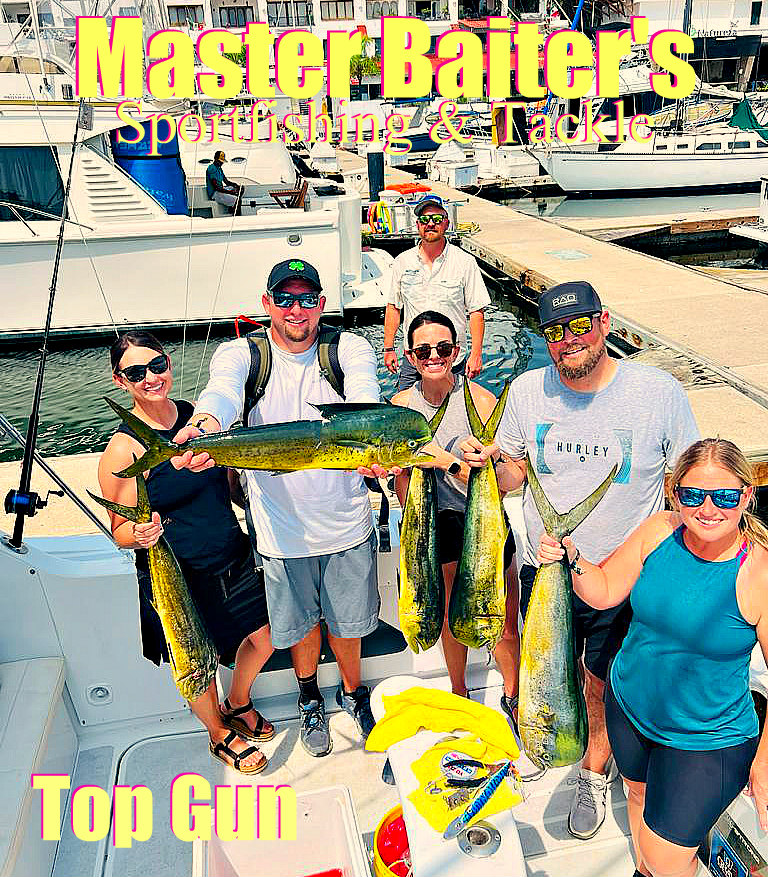 The area from El Morro to Punta Mita and points north are still full of Dorado and floating debris. From about three miles off the point of Punta Mita or rather Punta Nayarit, this is where the action begins. Dorado can be from 20 lbs to over 35 lbs for the lucky. Now you just read there is dirty water inside ten miles off the point. But this is spotty and the dirty water here is thin as well. It hasn't affected the action, so don't let your mind trick you into thinking some other area may be better. Right now the action from El Morro to north of the Four Season Hotel is excellent. Last week it was all about Sailfish off El Morro, this week not so much. Yes there are Dorado and Sailfish there, but it's a lower percentage area for the moment. Plenty of Skippies, flying fish, Ballyhoos, Goggle eyes and more for bait in the area.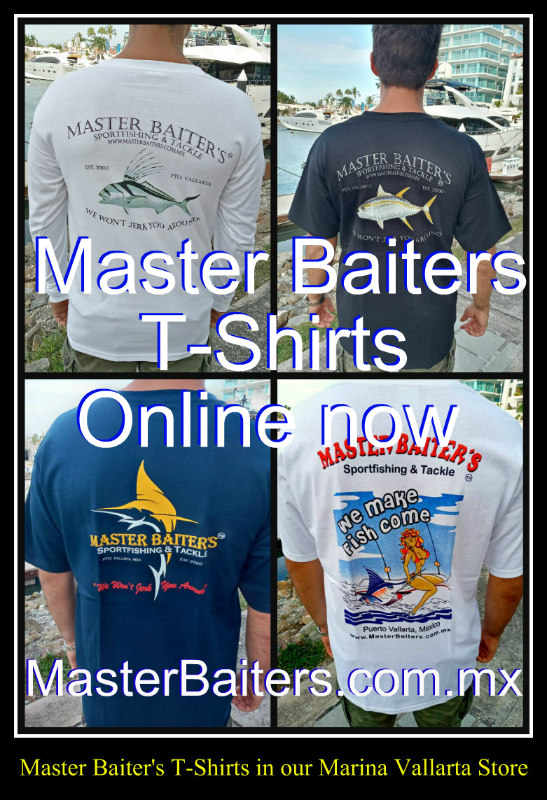 Inside the bay is still a great value for the budget fisherman. Right now a six hour trip in the bay may just be the best bang for your fishing dollar when compared to all the other deep water locations at three times the expense. Yes, it's mostly all about Dorado or Mahi if you prefer. Get in the middle of the bay, say ten miles, if you can find a trash line, this will be "action city". For the last three days I've put boats out they've all boated between ten and fifteen Dorado of good size, each 20 lbs or more! Sailfish for some reason are strong near la Cruz Marina where there are large clean spots of water where Sailfish and Dorado will attack your baits with a bad attitude! Yes there are other species in the bay, Jack Crevalles for instance, Bonito, Needle fish, but for all practical purposes, it's all about Dorado in the bay. FYI, four hours is not recommended since you need some time to find where "they're" running today. Remember fish move, so be ready to move as well.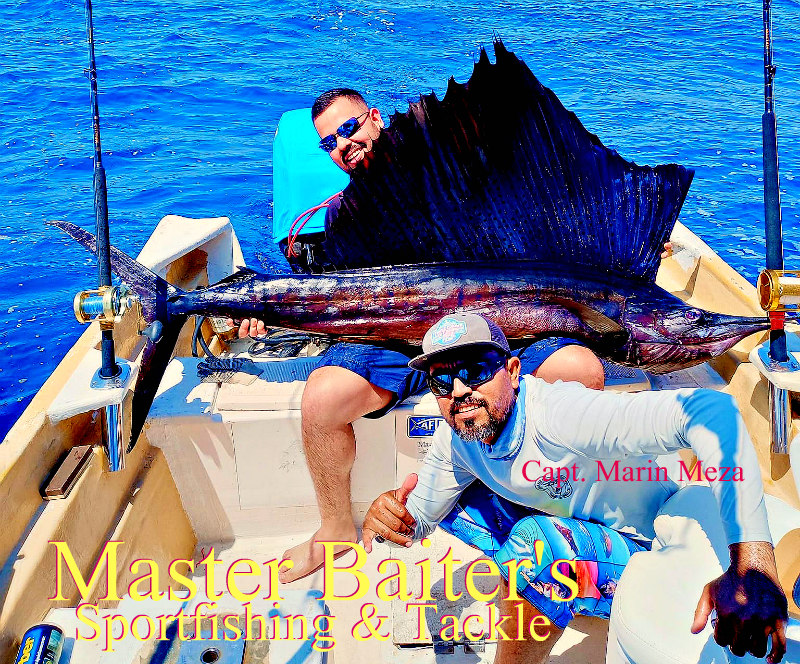 Last week I mentioned how the bite was happening about 09:00, but what we saw happen shortly after I wrote the last fishing report was the bite started happening earlier. I've been sending the six hour trips out about 06:35 because there seems to be an earlier bite starting about 08:00. I put a boat out this week and the clients had ten Dorado on the boat before 09:30 when all of a sudden things slowed down. The action continued, but it wasn't as intense as it was earlier. So for now with a full moon, if targeting Yellowfin Tuna, you have to be at the fishing grounds at least two hours before sunrise or after sundown! Targeting Marlin or Dorado, it won't hurt to get a bit earlier than 07:30 to give yourself the best opportunity to boat that bucket list fish of a lifetime! Water temperatures are 88 to 89 degrees right now, but find a degree or two cooler water and drop baits, you found the "spot". Now the Dorado have been full of Ballyhoos and flying fish. Lures that mimic Dorado with colors of green, yellow and black flecks or prints will do well. Lures of blue and white or silver with possible Dead baits working as well. But the bait isn't so important, just get something in front of these Dorado and you'll wish you hit the gym a little more often!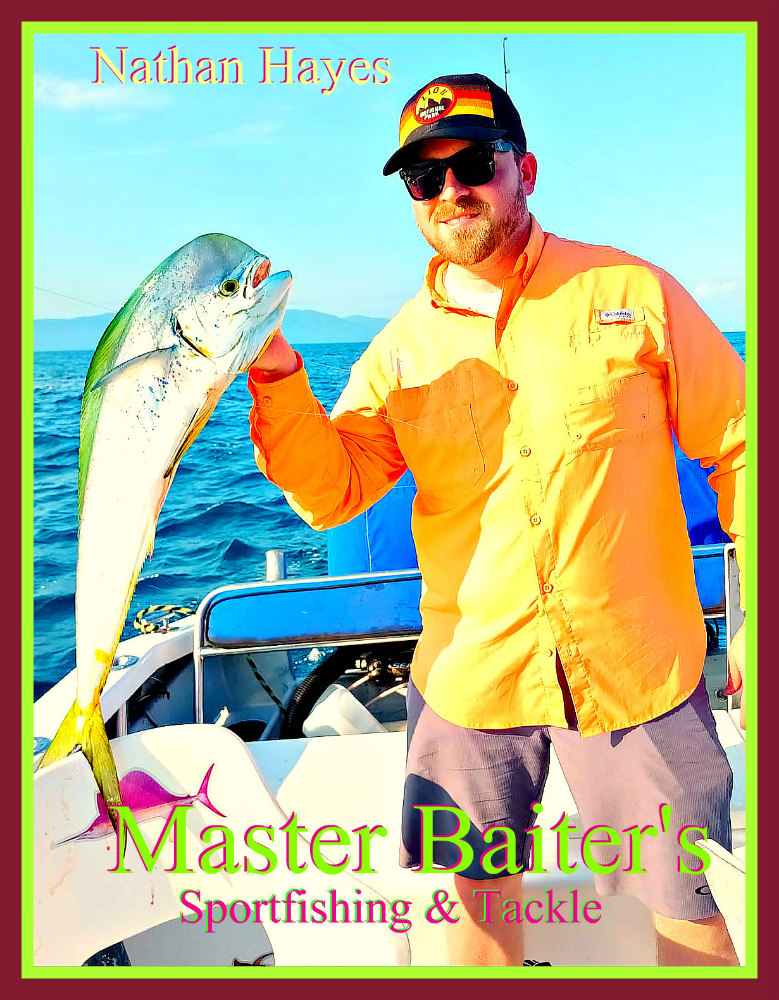 This week I finally got Maestro Limpio, my 60 ft Luxury fishing platform designated for long range fishing trips to the Tres Maria Islands and more. Those looking to go to Socorro, aka Tuna Heaven (https://en.wikipedia.org/wiki/Socorro_Island), we're heading out to these relatively untouched Tuna Grounds. For divers, we can get permits for diving at both Socorro and the Tres Maria islands. I know of nobody or no other company offering this product. We're also offering Spear Fishing with spear guns as well. Maestro Limpio is comfortable, has A/C, Ice makers, water makers and can head out for up to five days straight with capacity for about 2,000 lbs of Tuna or any other species you decide to keep. Now here's the kicker, we're keeping prices at the same level as Pre-Pandemic! When you notice what our cost is compared to our competition, you'll understand we all want to make a little money, but we don't have to make all our money on you! For the Yellowfin Tuna fans looking for "Cows" and "Monsters" this is the opportunity of a lifetime amigos and we're trying to keep inflations ugly head out of the picture! But the literal bottom line is, every time you drop a bait in the water at the Tres Maria's or Socorro, there is a strong possibility you just hooked into a world record sized Yellowfin Tuna!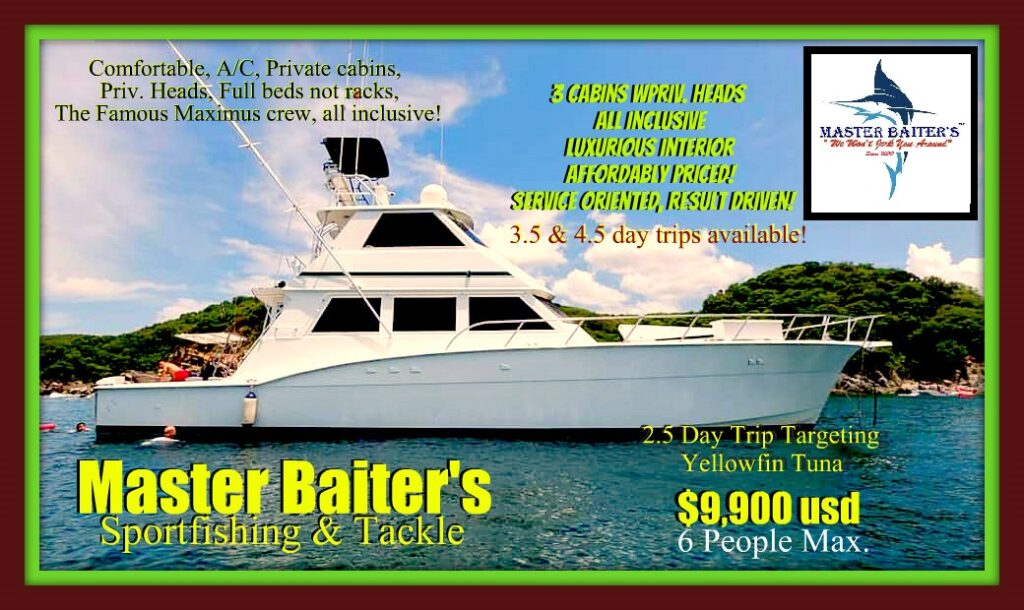 Thanks for reading these weekly fishing reports, and again, until next week, don't forget to kiss your fish!
Web page: www.MasterBaiters.com.mx , Local Phone at: Our international number is: +52 322 209 1128. #MasterBaitersSportfishing on Instagram, Facebook: Master Baiter's Sportfishing & Tackle. The trade mark Master Baiter's ® Sportfishing and Tackle is protected under trade mark law and is the sole property of Stan Gabruk.