Written by Stan Gabruk, owner Master Baiter's Sportfishing & Tackle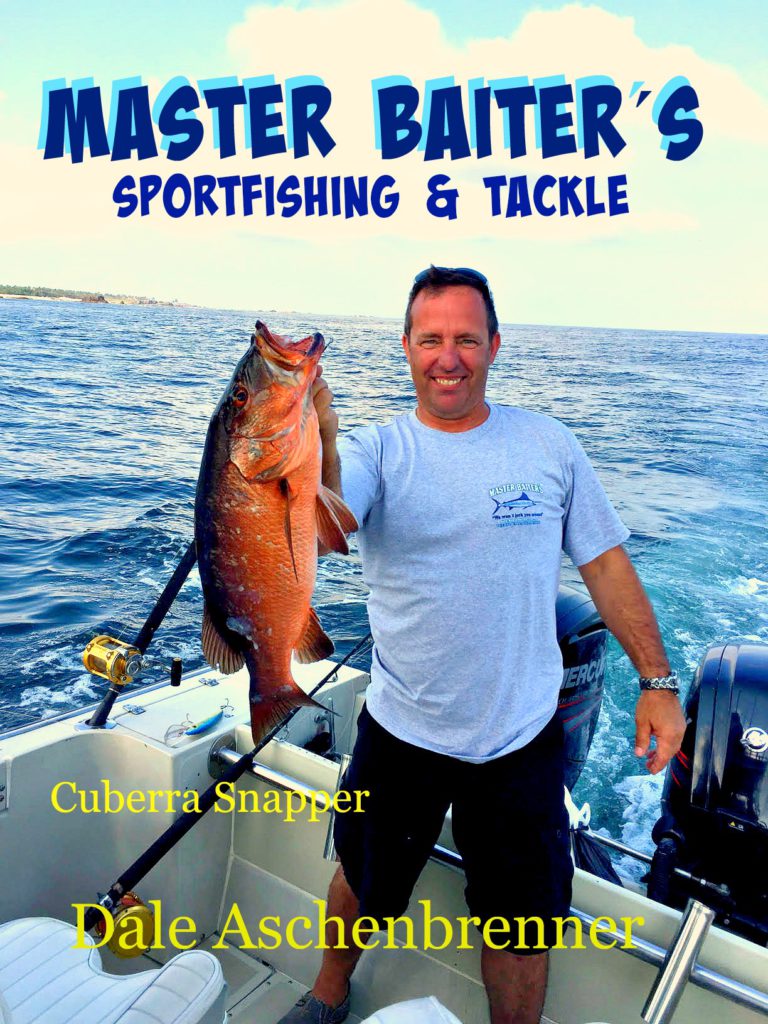 Well folks, the cold snap continues and frankly we're in the middle of a transition period. The warm water species have left, except for Yellowfin tuna. The water at Corbetena is dirty as is most of the fishing grounds around the area. Whale food aka plankton is so massive in the area, it's turned into a fish smorgasbord! Yes folks for the moment, remembering that things can change in a heartbeat, fishing outside of the bay is "challenging" at best.
We all know that weather patterns follow water temperatures, it's a fact and we're now in week two of this cold snap weather wise. Three weeks now for our chilled water temperatures but finally we're seeing some small temperature increases. Yes water temperatures have increased a bit and are now up to 70 degrees, up from the 64 degrees of the last two weeks. So that's "a" positive at least. At Corbetena the water is cold but Yellowfin Tuna are still there of good size, but with this whale food, squids of half an inch long with little shells now are a Tuna's delight. No matter what bait you're using, short of calamari, you'll be hard pressed to get their attention. Marlin have bugged out and there have been no sightings, let alone boated Sailfish. Cubera Snappers are there, but they're on the small side right now. Freak Sailfish might be in the area north of the rock, but again, you'll be hard pressed. Same for El Banco, frankly for the moment the water temperatures are at February levels and that says it all. For now unless you hear differently, I'd hold off on fishing this area. UPDATE: Yellowfin tuna have now finally after three weeks started taking baits. I have some, not many, reports of Yellowfin tuna taking Google Eyes and Poppers. Basically surface baits. These Tuna are running from 40 to 100 lbs for the time being. I truely don't expect this situation to last for long, but for now even if the water is dirty as it has been, Yellowfin Tuna will still find the bait! Many people don't know that Tuna have a sonar type system so they can see in the dark just like a bat! But this all means that the Squids, Krill shrimp and assorted abundant Whale food is thinning out and moving out with the currents. So make haste and don't waste this opportunity. As far as Dorado and and Marlin, they are no reports of sighting and probably will only be freaks in the area from this point…. Sailfish are north of Guayabitos for now but could be around the rock with some luck.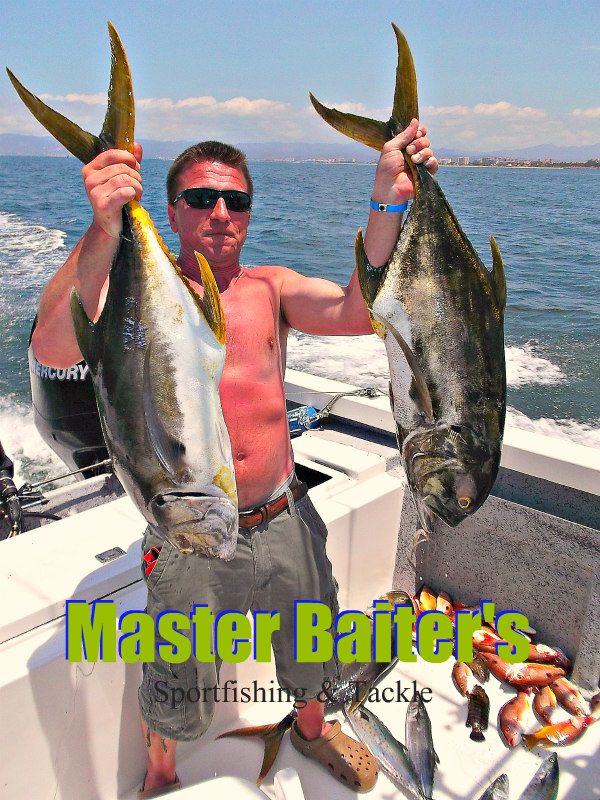 The area behind El Morro on the Corbetena side has Pompano, but again the challenges include the massive whale food. Jack Crevalls 30 to 50 lbs, Bonito to 25 lbs are also there, but again this is not much of a motivation to head to this area. Reports of Sailfish are north of Sayulita in the Guyavitos area, but that's about the best I can report this week regarding fishing outside of the bay.
Inside the bay I can at least say we have action. Jack Crevalls averaging 30 lbs, Sierra Mackerels to 12 lbs and great tasting. Bonito at 20 lbs are what they put in "Tuna" cans and very tasty. For now those are the major players in the bay and they can provide some fun and great fishing action. For now with a transition in full swing your other best option is "Jigging" or Bottom Fishing. For now there is some great action and as we get deeper into the winter season there will be Bass, Grouper and of course larger Snapper. But that's coming so don't get excited just yet. So there you have it, not a great report, but if you're looking to have some fun then a six hour fishing trip in the bay is the way to go.
The good news is we have fish and the water temperatures have inched up to 70 degrees. The water in many areas is still dirty, but this should settle down soon. Plenty of bait and in fact that's the problem, other than chilly water that is. The bite is still midmorning, but Jack Crevalls and Bonito will take baits all day, so sleep in a bit amigo.
Puerto Vallarta has done all they can do to make sure your vacation in PV is as safe as travel can be. With all the necessary precautions being taken Movie houses, theaters in El Centro, restaurants, Gyms and most businesses are open and PV welcomes your patronage! Stay Safe amigos!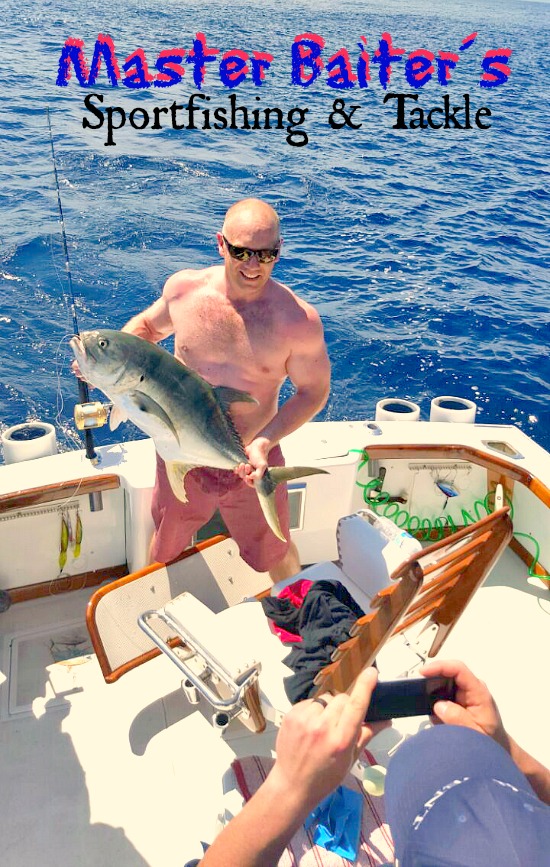 Until next week, don't forget to Kiss Your Fish!
Web page: www.MasterBaiters.com.mx , Local Phone at: (044) 322 779 7571 or our international number is: 011 52 322 209 1128 10 to 9 local time. #MasterBaitersSportfishing on Instagram, Facebook, http://www.facebook.com/pages/Master-Baiters-Sportfishing-Tackle/ ..The trade name Master Baiter's ® Sportfishing and Tackle is protected under trade mark law and is the sole property of Stan Gabruk.