Written by Stan Gabruk, owner Master Baiter's Sportfishing & Tackle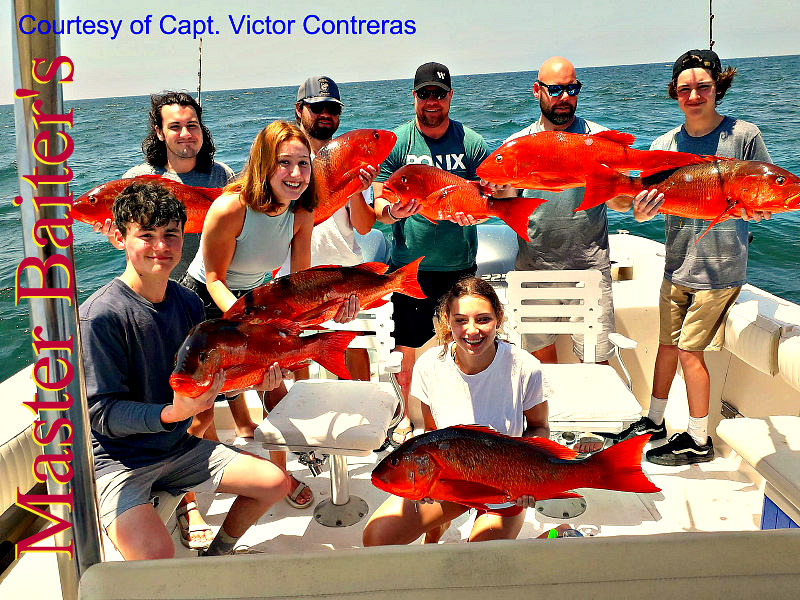 After the last few disappointing weeks of fishing, things changed like a lightning strike. All of a sudden currents change and with it a massive invasion of varied baits. Small tiny baits eaten by Skip Jack Tuna are being follow by much larger species. 30 lb to 200 lb Yellowfin Tuna about 65 miles out are chasing these baits in unusually cool water for Yellowfin Tuna. That's a 12 hr. day with no guarantees. These southern currents are bringing Sailfish and Striped Marlin are also in the mix. Snapper off El Morro and the action is unexpected. To see Yellowfin Tuna this early in the season can only be explained as a La Nina result. We aren't complaining, but this may not last long as the bait is riding currents which means as quickly as they're moving in, they can move out.
Starting with Corbetena, there was a "broken loose" buoy drifting its way south full of good sized Dorado. They're all drifting with the Currents and where they'll be tomorrow will be your captains' challenge of the day. But for now Corbetena, it's not really "happening". Jack Crevalles, Bonito, Skip Jack Tuna, but not much else at this time. This could change drastically, but for the next ten minutes I'll stand by what I just said, ja ja. Now if you head about 12 miles northwest of El Bancos high spots, you could be amazed by what you see. We have this bait fish called "Plantanillos" which are thinner and longer than your normal Google Eye in bait balls the size of a Walmart. This is amazing and unexpected. Time to break the piggy bank and get to this area before it's a thing of the past. FYI, don't be surprised if Corbetena in invaded as well as El Banco… Stay tuned.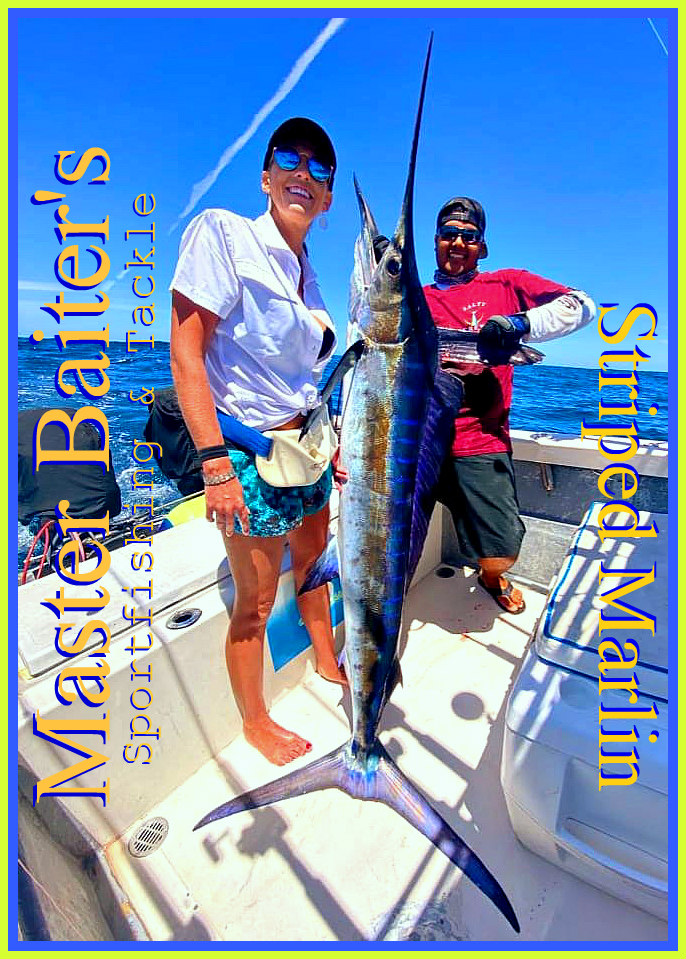 If you're off the back side of El Morro, you'll find Red Snappers in the 15 to 35 lb range. And you, they too are chasing the massive bait in the area. Looking to the Punta Mita area off the 300 to 330 you'll find Dorado. The question is will they take bait. It's been a 30% catch rate if lucky. Plenty of Jack Crevalles, Bonito and with Sardines moving in again, Rooster fish are more of a probability. Personally, I'd jump in a boat and hit the Red Snappers, they're never in the area for long.
Inside the bay not much has changed, but the action is still first rate. Sierra Mackerels and Bonito are a standard. Jack Crevalles, done with breeding season are finally taking baits. But are located mostly in the middle of the bay about 18 miles out. We're suggesting a minimum of six hours to find the fish and give you the time to reach them. Baby Rooster are all over the Punta Negra area but they're only 5 lbs. Catch and release for another day. Bottom fishing and trolling the river mouths will produce Snappers, Grouper and other cold water species. Short day fishing with results.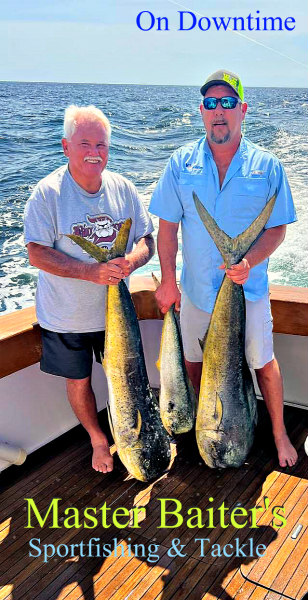 The bite has changed to mid-day, about 11:00 if heading to the deep water locations'. If targeting Mackerels and Bonito you'd be well served to be at your chosen bay fishing grounds before 08:00. Bait is moving is with the currents, but that means they'll be moving out with the currents. So there is a shelf life on this. Don't delay. As mentioned earlier there are massive amounts of Squid of 2 inches. Then there are these tiny one inch transparent baits the Skip jacks are full of. Sardines, Google eyes, flying fish and more. Mostly blue water conditions, but the water is still only 74 degrees, so if you can figure this out, share your secret with me please!
Need a tour? Airport transfer, let us know, we're here to help.
Until next week, don't forget to kiss your fish! Web page: www.MasterBaiters.com.mx , Local Phone at: Our international number is: +52 322 209 1128. #MasterBaitersSportfishing on Instagram, Facebook: Master Baiter's Sportfishing &