Written by Stan Gabruk of Master Baiter's Sportfishing & Tackle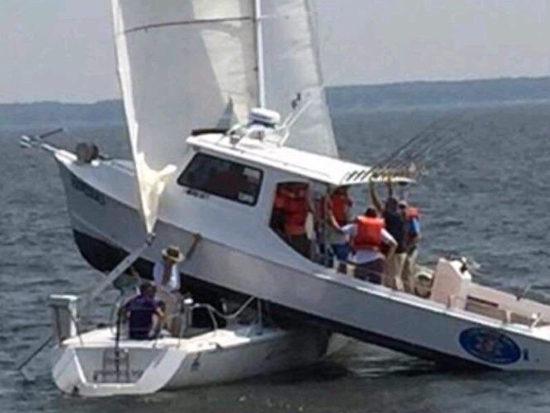 During this "Pandemic" fishing here in Puerto Vallarta is locked down, we're not even allowed to go fishing on a private boat. For now of course we're in the same boat as the rest of the world. Being in the "Big Game Fishing" business I'm naturally very keen on the market around me. With the internet now we have all sorts of options available online. Great looking sites, look very professional, but what do you know about this company, I mean it' not Amazon now is it? With companies like Master Baiter's or Mikes Fishing, you can easily find the owner and get any contact information you may want. But when you're looking at some web page which is booking second or third rate fishing boats in Puerto Vallarta, what do you know about these people or this company. Remember online sites are not regulated by the authorities. What does this mean, stay tuned!
When you think about tour or fishing companies, if you're a business, doing business in the area, we have a series of legal mandatory licenses we have to have. Things like insurance, safety items, radios as silly as that sounds and more do not come into "play" with a "foreign" booking company. You may ask "what do I mean by that"? Well it's simple, those with a real business in Puerto Vallarta as mentioned earlier have mandated qualifications to insure you are going out with a legal and safe company. But in the last few years there have been several companies who have contacted me wanting to "book my boats". Seems like a decent idea, the more people pushing my boats the better, right? You would be wrong. You see, these companies talk with anyone who had a web page or company they can find advertised in one way or another. These companies will post and book "My" boat for me. Of course they take a nice little commission.
Without getting too picky, a few of these different companies started posting my boats! Three different companies started posting my boats, by other people who didn't own them! When I contacted them to let them know they had to be taken down. They told me to go BLANK myself! I looked into what I could do about it, turns out nothing.
Well this creates the question, where is the responsibility of those renting boats online legally? If something happens, the laws in mexico say the renting agent is responsible for uninsured boats where clients get hurt. No grey area on this Mexican law. You can't take legal action against the boat. Remember there are no liability laws and then there is the legal system. You basically have no protections or guarantees for your safety, your transaction and even the boat that shows up, if there even is a boat. How would you know until it doesn't show up? TripAdvisor, forget it. If you have a serious injury or death, that's the wrong time to figure out the pretty web page was just another unregulated player looking to make fast money. So before you "book" this boat, for any location, you need to check where their home office is. If it's not in the city you're going to, in this case Puerto Vallarta, who and what are you dealing with?
Now we've just talked about these "under the radar" companies and the lack of legal responsibility. So booking a boat in other locations like Puerto Vallarta, Cabo, Mazatlan, Costa Rica, Panama, pick a fishing location. This would be a good policy to follow. Have an issue, who do you go to? Nobody, there is nobody you can go to when dealing with some web page out of Calgary or Detroit!
The bottom line is this, it's easy for "foreign" companies book boats in other countries to book unsafe and frankly illegal boats. But we haven't discussed the quality factor. Does your captain speak English, is he insured and can they as a foreign company prove it? What happens if you don't have a boat show up or even if they have the boat in that picture? Might be my boat… So the lesson of this article is: Do your research, check the location of the company you're booking with and ask what the refund policy is as a third party foreign booking agent. If you have a problem picking a fishing company outside of Puerto Vallarta contact me, I'll help. I have many other times and I'll help is asked…
Until Next week, don't forget to kiss your fish!
Web page: www.MasterBaiters.com.mx , Local Phone at: (044) 322 779 7571 or our international number is: 011 52 322 209 1128 10 to 9 local time. #MasterBaitersSportfishing on Instagram, Facebook,