Written by Stan Gabruk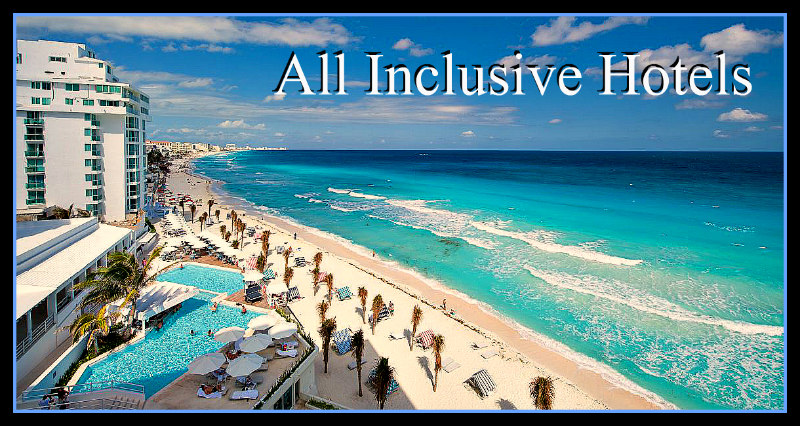 Living in Puerto Vallarta for as long as I have, I've seen many changes. I remember when Puerto Vallarta was a "small" town on the Bay of Banderas. Things always change, but in reality Puerto Vallarta is still much the same, without the hotels. You may say, "without hotels"? Yes, you see when I arrived to PV all of the hotels were located in the downtown area. People would go to breakfast in El Centro / down town, leaving the several nice hotels for a brief while. Now the hotels had restaurants naturally, but food was "extra". And for the most part, you got gauged, but you bit the bullet because it was "there" and convenient. Most people would agree that breakfast and drinks around the pool had its "cost". People would walk around and shop at the many unique "tiendas" or shops in English. The town was always in a constant state of movement. The town would literally "breathe" with tourism as the cities "life giving breath". That was more than ten years ago. Puerto Vallarta still has some hotels, but nothing like the "good old days".
Today, Nuevo Vallarta is what travel agents sell as Puerto Vallarta. Located a good fifteen miles north of Puerto Vallarta proper in Nayarit. A completely different state than Jalisco where PV is located. You see the beaches are beautiful in Nayarit. So they, the government, changed the name of the city north of Puerto Vallarta to "Nuevo Vallarta". Travel agents get promotions, pictures, videos and narratives of the new and beautiful hotels on the beach in "Puerto Vallarta". But it's actually Nuevo Vallarta, not Puerto Vallarta. You even land at the Puerto Vallarta Airport! Relate this to New Mexico. Old Mexico, the original "Mexico" has nothing to do with New Mexico, except for the fact they are just a border crossing away. So that's the dilemma amigos. All these tourist coming to town think they're in Puerto Vallarta proper, but they're actually in a different state, and a completely new and different city, the city of Nuevo Vallarta.
Travel Agents are either ignorant to this fact or they don't care. The deals are in the Nayarit hotels, the commissions come from those same hotels and hey, they're great places! People thinking they're going to be window shopping all the cute and quaint shops, soon discover there is really a limited amount of activities outside the hotels in Nuevo Vallarta. Now I'm not saying there is nothing to do in the area, but the activities still don't compare to what is available PV, activity wise and every other "wise". There is no restaurant row type area. No malls of any consequence. The Paradise village mall is occupied with shops that close pretty quickly with a complete lack of tourism support.
At just about the same time, the Timeshare hotels started this new concept of "all inclusive" hotels. Basically it's another way for them to "rang" your hard earned money out of you. The sales concept was that you can get the all-inclusive package starting somewhere in the eighty dollar a day per person price tag. Or $320 usd per day, per family of four. That hurts, but the timeshare hotels were "smart" or "abusive" depending on how you look at things. The cost of food at the hotels fifteen miles north of Puerto Vallarta was nothing less than abusive! What was worse, the whole area outside of these hotels is pretty dead to be honest. Yes there are restaurants, but if you're not a local, the best ones were hard to find and you were at the mercy of Taco Stands outside the hotels. That gets old very fast. So the abusive and expensive "all-inclusive" looks to be more attractive.
Now Nuevo Vallarta isn't that far away from PV proper. But the all-inclusive is an anchor. Once you've paid for all that food for the family. You won't leave the hotel, why would you pay for food and drinks anywhere else when you've already paid for your package? And that's the point. Why would you leave a hotel where you've already paid for all your food and drinks around the pool for the entire family? Some people may respond with the simple fact they don't want to throw their money away! The unexpected result to this is people don't leave the resorts or hotels. They just won't leave. To me this is crazy, go on vacation and only see the hotel you're staying at? No cultural experiences, no pictures of the Boardwalk / Malecon, none of the experiences you'll remember for a lifetime! To be honest it's not like that with everyone that visits PV, but it' the lion percentage. I'm not that guy and I know many of you aren't as well. But the low budget types, they like the all-inclusive, but at what cost?
Which brings us to the question: How good is the food in an All-Inclusive?
Some resorts and hotels are low priced operations. What about those, does the quality of the food and drinks you're consuming mean anything to you? It's cheap and affordable sure, why think beyond that? Until you arrive and find you're eating half cooked American style hotdogs in the breakfast buffet and they call them "Sausages"! While others charge over two hundred dollars a day, but the food and drinks are of a much higher quality standard. If you're the head of a family of four, this again is a big bite out of your budget. For many this "all inclusive" pre-paid food resort will be all they'll see of PV for the most part. Again, they're pre-paid their food and drinks. I'm sure you can see the logic, but is it good for the city?
Personally I go places, I out to see the local shops, the restaurants, the bars, dance clubs, clothing stores and the list goes on. I can't imagine not visiting the city so close to the hotel!
To the down town Puerto Vallarta businesses, this was a "steak to the heart". People who don't leave the hotels, don't go into shops. They don't spend their money on that "gotta have" souvenir. Or go to that new and awesome restaurant you read those great reviews about. In a massive way, the all-inclusive hotel programs were killing down town. And nothing has changed.
Now Puerto Vallarta, in the "romantic zone", has been taken over as one of the most popular Gay Travel Destinations in the whole world. The area around El Centro is now thriving with "gay" money. They go out, they dance, they like to visit with friends, new or old. Down town or El Centro is "breathing" again. In fact El Centro is so full of Gays that the rent for locations have become almost unaffordable. Where are they staying, AirBnB's, condos, tiny boutique hotels and of course there are still some hotels in PV Proper. But the all-inclusive concept doesn't work in those types of accommodations. Shops are making money, taxes are being collected, the energy is positive and Gay tourism is thriving.
Now compare this to the Nuevo Vallarta area. If you own a business, the hotels now look at you as their competition. One example of this is Vidanta. My friends owned a big name Italian restaurant here in Marina Vallarta. But the people are in Nuevo Vallarta so they opened a restaurant on the huge properties side "walk out" exit. In fact about three other great restaurants opened right at the exit. Then Vidanta closed that exit, forcing people to walk at least two miles or five kilometers in one direction to just get out of the Vidanta Complex! What do you think happened to those four restaurants? The employees, the owners burden … But when you're the competition, you're a threat. You're in fact taking "their" money. It's for that reason Nuevo Vallarta is under developed. Businesses will not open if they have no opportunity to be found by patrons! Hotels are not good "neighbors".
In fact if you're in a Marina Vallarta hotel or Nuevo Vallarta hotel, it doesn't matter, the concierge will tell you that it's dangerous! Especially Marina Vallarta! One tourist that came into my shop said the concierge(s) at the Melia hotel and the Marriott hotel scared people from visiting some of the most popular tourist areas right out their front door. It's disgusting, but true. So not only do these hotels lie to you about your safety, they're not smart enough to tell people that they sit a block away from one of the top ten private marinas in the whole world! You can put the Marinas of Cannes and Monaco on that list as well. Why, the money, it's not your money, it's theirs and they scare you away due to your ignorance and "fears".
So where does that leave us? Well we do what we can to promote the entire area for one thing. The millions and millions of people that used to visit PV for fun and shopping, they don't leave the hotels. The Art Galleries in PV, considered some of the best in the world with several galleries with locations including Aspen, Paris, London etc. are going unvisited. Marina Vallarta is just a shell of what it used to be. If you know it's here, you can't even tell a taxi driver you want to see the Marina because they don't know where it is! No kidding.
For the business owners, the all-inclusive is something we need to overcome. But to me, it's an unfair business practice. In most countries around the world, the all-inclusive concept is illegal for the same reason described above. But to be honest it's for lost tax revenue from the shops and stores. You don't find "All-Inclusive" in any country except Mexico and the Caribbean, that's it.
Until new laws are written and I won't hold my breath, all-inclusive is here to stay in Puerto Vallarta. Which means the main purpose of this article is to inform and educate the visiting public about options and specific conditions. I'm not saying don't go to the Nuevo Vallarta Hotels. Just be sure to leave them, go out and see the area and PV. Is the goal to visit a hotel in Mexico and never leave the "complex" like Vidanta? Or do you want to be exposed in a safe way to the culture, the art, the food, the fishing and the fun once you're out of the hotel? Hopefully you now understand that when you're staying in Nuevo Vallarta, that's not Puerto Vallarta proper. There is essentially nothing outside your hotel and you were never any closer to the real PV than when you left the airport. Puerto Vallarta is one of the top ten vacation destination areas in the world. You can mention Paris, London, The Caribbean, Hawaii and more in the same breath as Puerto Vallarta. Do you really want to miss all that?