Written by: Stan Gabruk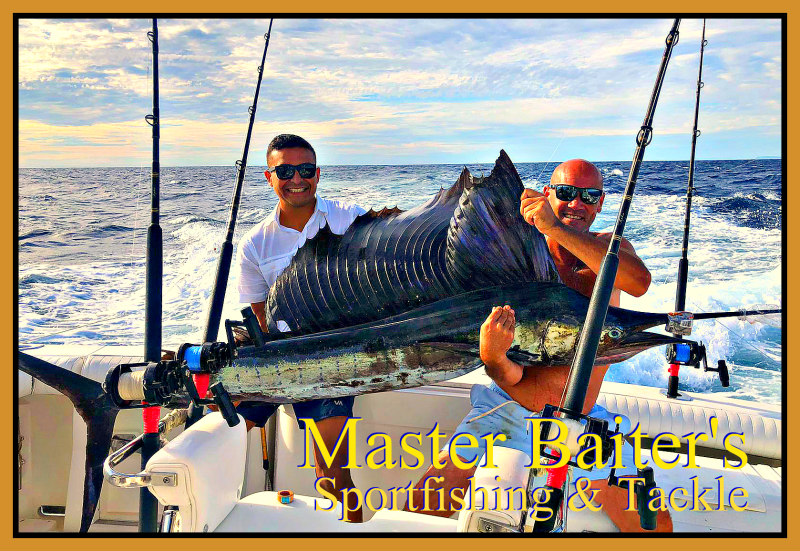 Welcome back to another week of incredible fishing in Puerto Vallartas World famous fishing grounds. Water temperatures have dropped again, yet we have all of your favorite species running the neighborhood. With fishing high season coming to a quick end, we're seeing outstanding fishing conditions. Now that doesn't mean it's "free and easy" fishing. What it does mean is if you're willing to put in the time, you'll most likely get the species you're targeting as long as it's a species I mention in this article. Even short days are producing very well. If you've been waiting to go "shopping", it's time to put the "work" in and fill your fridge, having fun in the process!
Getting down to business, Corbetena is seeing beautiful Blue Marlin in the 300 to 500 lb range, but Black Marlin numbers are thin at best. Sailfish are also thin in numbers but are taking baits. Dorado, of course, are anywhere from 20 to 35 lbs. Bait isn't a problem with Skippies (aka Skipjack Tuna) everywhere. Blue water and we boated our first Striped Marlin, a cold water indicator species. If you're looking for Yellowfin Tuna, Corbetena has a mixed bag. YF Tuna are running between an anemic 20 lbs to 100 lbs and they're jumping all over the place. If targeting Yellowfin Tuna, the secret is the "bait" right now. Chunking or using chunks of Skippies or Goggle Eyes have been working the best for now. So keep this to yourself.
If you're looking at El Morro, you made a wise decision. With Sailfish and Dorado a little more concentrated here than at Punta Mita, an eight hour fishing trip is worth its weight in fuel money. With perfect high visibility blue water, the conditions couldn't be better. Naturally you'll find Jack Crevalles, Skip Jack Tuna and with the cooler water temperatures Amber Jacks are a definite "possible". The area between Corbetena, El Banco and El Morro this past week was producing very well. Feeling lucky?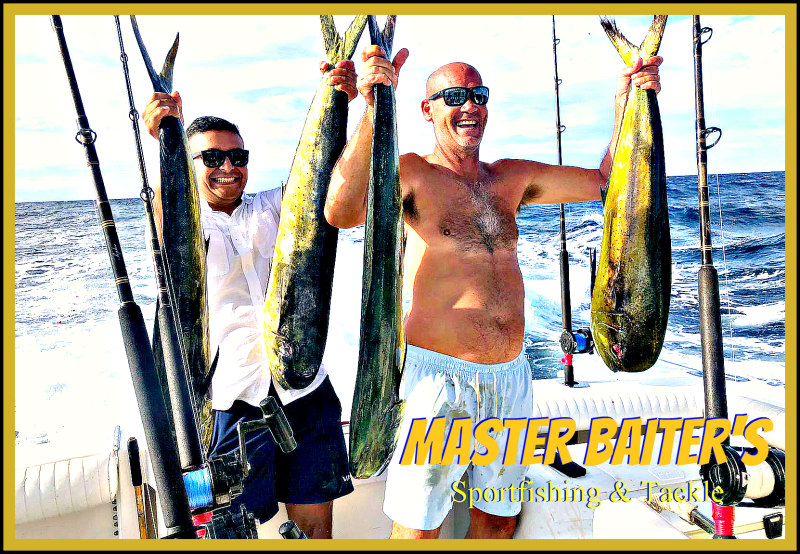 Inside the bay is full of action. Sailfish have been boated in the bay, which is really pretty rare. Dorado are anywhere from Los Muertos Pier to Los Arcos. If you're at the Yelapa end of the bay a Striped Marlin was boated surprisingly enough. Jack Crevalles 20 to 40 lbs are moving in with the cooler water temps. Sierra Mackerels are tasty and hitting in the morning hours in the bay. And while this paragraph looks a little thin, the fact is every boat heading out is seeing arm burning action. Do you have four to six hours, then you could be the person in the pictures!
This week we saw water temperatures drop to 79 degrees! Normally we'd be seeing 84 degrees, proof La Nina is doing it's "thang". Despite this our warm water species are hanging around with plenty of Flying fish, Bonito, Skip Jack Tuna, Goggle eyes and more. Whales have arrived finally and the bay is full of Whale food in the form of Krill of all kinds. The bite this week is split. Inside the bay the bite is happening early, starting about 08:30. If you're heading to our deep water locations then the bite is after 10:00. This means you can hit the bay bite before you head out to El Morro or beyond.
We're doing the Airport Transfers and Tour packages, including custom tours. Have an idea of something you'd like to do, but don't know how to put it together, then call Benjamin at the shop. We're also back to sharing boats! Looking for a fishing trip but are short on vacation budget. We have your answer! We're also renting Surf Fishing poles, a great option as well and it's affordable!
Until next week, don't forget to kiss your fish!
Web page: www.MasterBaiters.com.mx , Local Phone at: 322 779 7571 or our international number is: (011 52) 322 209 1128 10 to 9 local time. #MasterBaitersSportfishing on Instagram, Facebook, http://www.facebook.com/pages/Master-Baiters-Sportfishing-Tackle/ ..The trade name Master Baiter's ® Sportfishing and Tackle is protected under trade mark law and is the sole property of Stan Gabruk.