In the world of fishing Puerto Vallarta (pronounced Puerto Viarta) seems to be the land Fisherman and fishing publications have forgotten. Famous from the time Puerto Vallarta was a Puebla, PV is known for some of, if not the best fishing in all of Mexico. Famous for Huge Black Marlin, Monster "World Record Possible" Yellowfin Tuna, Blue Marlin, Sailfish, Dorado, Striped Marlin and the list goes on. Naturally depending on the season will determine the Gamefish available. Puerto Vallarta (PV) has several personalities in the form of changing seasons and species making the entire area a fishing wonderland throughout the year. PV is perfect for the beginner angler to the professional.
People always ask me the best time of the year to be in Puerto Vallarta for fishing. Normally this means "when are the big fish in town"? My answer to that is always "the warmer the water, the hotter the fishing". Translated in simple English, Mid-summer to fall! In this time of the year our primary fishing grounds of El Banco or The Bank, Corbetena, El Morro / Marietta Islands, Punta Mita north to San Pancho and of course several "hot spots" inside the Bay of Banderas. Each of these areas will have specific species in the area. This will mean the fishing grounds you head out to will determine what you're going to catch.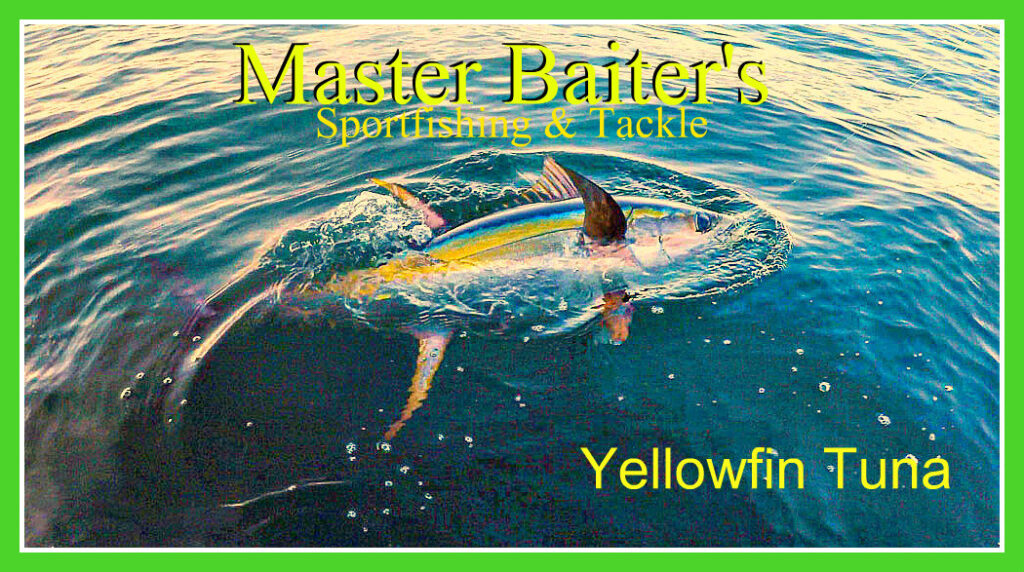 Take El Banco or the Bank. I always say "they're bigger at The Bank". Located 50 miles north of PV it's essentially a few sharp peaks, similar to a Stalagmites coming up from an underwater mountain range. The peaks of these Stalagmites are about 60 ft under the surface of the ocean. You need electronics to find this location so you know where you are. Once there hovering over or trolling the area will produce at times world record competing Yellowfin Tuna, Black and Blue Marlin among several other gamefish. We've seen some huge Dorado boated from this location as well. El Banco is primarily a summer fishing ground. Seldom do you hear much about El Banco outside of the warm water days unless it's an El Nino year. Those coming to Puerto Vallarta in the winter months looking to target Marlin, YF tuna etc. will be disappointed to hear that they're all "vacationing" in Costa Rica! Over the years, primarily due to extreme fuel cost, El Banco is ignored in favor of Corbetena. The deal here is what is happening at Corbetena is not what's happening at El Banco. While many times the conditions will be the same, many times they're not. What does this boil down to? Well reports from private and charter boats will help the decision process. But in reality fishing is a guessing game, we plan, we predict and we act. Hopefully your plan will work. For me El Banco is the second best fishing location we have with Corbetena being the most flexible.
Which brings us to Corbetena located 36 miles out from Marina Vallarta, about 25 miles to the south of El Banco. To me Corbetena is a more reliable locations with basically the same species as El Banco. In fact the entire area between El Banco and Corbetena are fertile fishing grounds where many a tournament winner has been boated. Strangely enough people will focus on El Banco or Corbetena and ignore the space in between. Mostly because of the cost of fuel presently at about $5.00 usd per gallon (and rising), you can understand how the cost of fuel will impact not only the way you fish, but many times which fishing grounds you will choose! Frankly this level of fishing requires a full tank and a credit card with plenty of room on it.
Now when it comes to the fishing aspect of Corbetena (aka the Rock) there are always some sort of "attractive" gamefish in the area. Naturally like El Banco you'll see the Pelagics in the summer or warm water time frames. Yellowfin Tuna seem to be more "reliable" at the Rock mostly year round. Summer months YF Tuna can range from 40, 60, to over 180 lbs with occasional Cows (YF Tuna over 200 lbs) and few Monsters (over 300 lbs). This is a result of over fishing by Seiners. The good news is the Seiners or production Fishing boats have all but gone out of business. While we don't see the monster schools of Tuna like we used to. The Seiners are now targeting other species like Sardines. So Yellowfin tuna are now in smaller schools which are too small to grab the attention of these production fishing outfits raping the Tuna Populations. So the good news is the Tuna are picking back up in numbers and that's a good thing. Also in the warm water season Black Marlin seem to outnumber Blue Marlin especially in the late August to mid-January time frame. Black Marlin will average 500 to 700 lbs with some big boys over 800 lbs. Blue Marlin can also get very large, normally not quite as large but 500 lbs for Blues are normal. Dorado are normal in the area all around the Rock, normally more to the north east direction, but frankly where ever the bait is, they'll chase it. At times like this when water temperatures climb to as high as 91 degrees YF Tuna will "sound" or go deep to regulate their body temperatures. Your electronics are vital at this point so you can see where the temperature breaks are and what depth to set your down riggers. At times like this Jigging is your best option. Sailfish are pretty much in the area all year round with the coldest months of the year seeing sparse numbers. But then again the freak (catching fish) factor comes in when there is plenty of bait, they seem to ignore the cold water, as will Marlin and even Tuna. It's fishing and an inexact science. Once we enter mid-January we start to see Striped Marlin coming down from the Cabo area. Striped Marlin like water temperatures just a touch cooler than our normal water temps in the warm water months. In fact when we see Stripers coming into the early season we know water temperatures will soon be warming as they follow the currents north from the southern waters. So Stripers are an indicator species telling us when the water is going to start warming or cooling at the end of the fishing season leading into the winter. Frankly Corbetena is a Summer Season, warm water fishing location just like El Banco!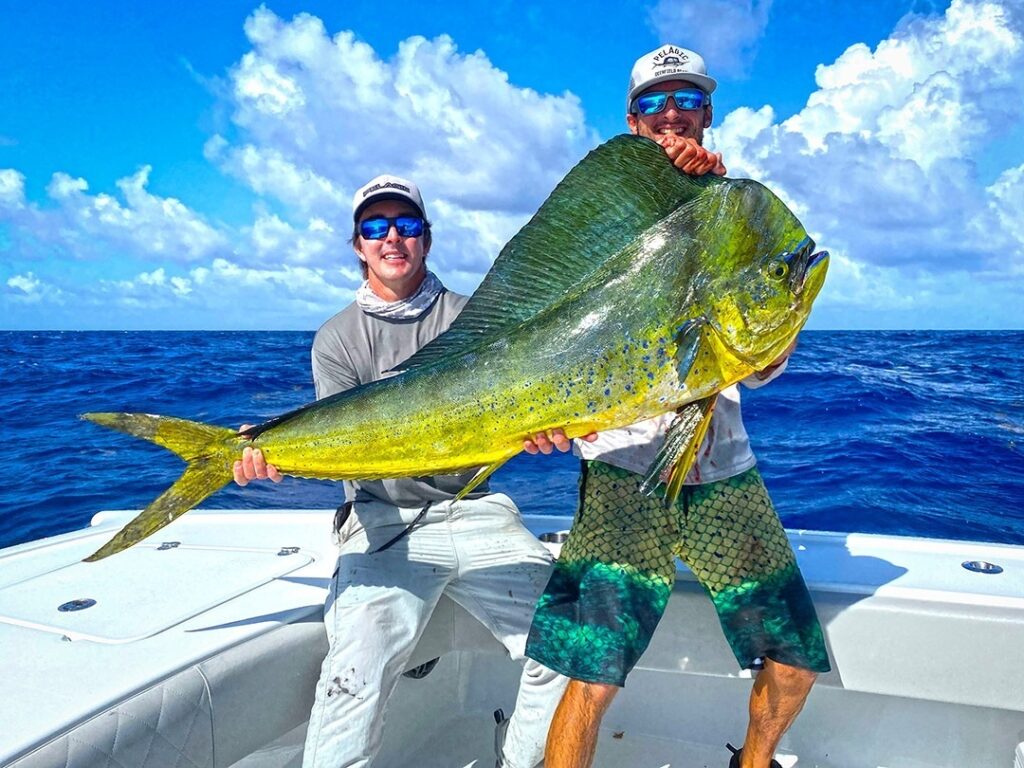 Again, as a general rule both Corbetena and El Banco are at their best from mid-July to mid-January. But many times you'll still be able to boat Dorado and Sailfish, even Marlin into mid-February. But after that these locations go into hibernation of sorts. Yes there will be fish in the area, but they'll be winter species like Jack Crevalls, some Striped Marlin and some Sailfish. Not really a location to take too seriously after February. Which is when the Southern California boys start pushing the Tres Maria islands, but that's for another article.