Dorado Explode, Marlin and Yellowfin Tuna at Corbetena
Written by: Stan Gabruk owner of Master Baiter´s Sportfishing & Tackle
Last week all eyes were on the Hurricane marching up the coast. Now that it's past, the fishing has exploded with plenty of bait, perfect water temperatures and of course sparkling high visibility blue water. All conditions are coming together now to create a perfect situation where larger fish and smaller species are all in the area feeding on the abundant bait. For the angler looking to make an "impact" in his life, a 700 lb Marlin or maybe a 100 lb Yellowfin Tuna might just do that amigos!
Every week we talk about how great the fishing is in certain areas, certain baits and certain times of the day. And frankly it's all great information meant to help YOU catch fish and not waste your fishing dollars down empty rabbit holes. Well the fishing is as good as it's going to get from now to the end of December. Corbetena this week is living up to its reputations with Black Marlin to 600 lbs, Blue Marlin to 550 lbs, Sailfish, Dorado at 25 lbs and Yellowfin Tuna anywhere from 40 lbs to 160 lbs. Frankly it all now just depends on your "luck". Cubera Snappers for the jiggers, but for now I wouldn't suggest targeting this tasty species. Bait is plentiful with Flying fish, Goggle Eyes, Skip Jack Tuna in the 6 lb range, Bonito, and the list goes on. Not many words here are necessary. It's time to hit it amigos or once again let this world class fishing pass you buy?! I'd like to say something about El Banco, no news, Corbetena is closer and no need to look to the El Banco.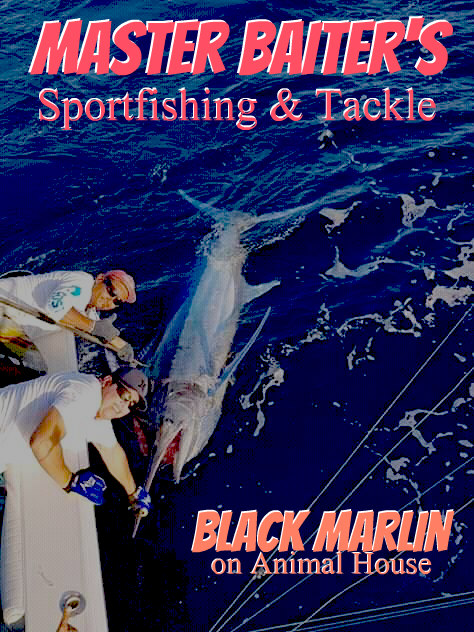 We had another tournament this past weekend, seems there is one every week, maybe two, these days. Around Punta Mita all the tournament Dorado in the hunt were boated off Punta Mita in a beautiful trash line with Seaweed, logs and a host of other debris called "Dorado Heaven". So I guess you get the point, hit this area, Catch Dorado. Poppers, live bait, diamond jigs, just get there, you'll catch Dorado, enough said. Sailfish are also in the area, some days they're thick, other thin. Just remember amigos fish move, you need to as well. If you head out ten miles Black and Blue Marlin are on the list as well at 400 plus pounds you'll have a great day and stories for years to come. Ask about our shared eight hour fishing trips, half a beautiful Super Panga is $275 usd, half the boat, two people max, affordable and available daily. We just need to match you up, so fire us an email and we'll do what we can to match you up before you get here!
Inside the bay we've seen some great fishing. With the end of the seasonal rains, for the most part I should say, we're seeing clean water in the bay which means we're catching fish like crazy. Dorado of 20 lbs in the bay, especially around Los Arcos is turning common place. Needle fish of decent size are moving in as well, fun to catch but kinda weird, they taste great so don't be hasty giving these away to the crew. Plenty of Bonito to 20 lbs, Jack Crevalls around the rivers and La Cruz at 30 lbs, Sierra Mackerels are back in the bay. Robalo or Snook near the shore or river mouths. Yellowfin Tuna Footballs are still in the area around Yelapa and of course the bay is always changing. Four short hours in the bay will produce some nice arm burning action perfect for the family or professional alike.
Essential information: For now the water conditions are perfect, blue water, warm temperatures of 82 degrees, with plenty of bait fish in the area. Flying fish, Goggle eyes, Skippies, baby Dorado, and the list is endless of course. For lures to run, frankly it's the reliables, Iguanas or other Dorado colored baits are working best. Any live bait is working as are shinny lures like Diamond jigs or spinners.
I mentioned it earlier, but we're back sharing eight hour Super Panga for $275 usd, half the boat, two people max, affordable fishing on superior boats, hit us with an email and get your name down as a possible "Hook-Up".
Until next week, Don´t forget to kiss Your Fish!
Web page: www.MasterBaiters.com.mx , Local Phone at: (044) 322 779 7571 or our international number is: 011 52 322 209 1128 10 to 9 local time. #MasterBaitersSportfishing on Instagram, Facebook, http://www.facebook.com/pages/Master-Baiters-Sportfishing-Tackle/88817121325
The trade name Master Baiter's ® Sportfishing and Tackle is protected under trade mark law and is the sole property of Stan Gabruk.